2023.07.08
There are numerous things I am proud of including…
Gary Hume is a celebrated English artist with a strong link to the YBA (Young British Artists) who came to prominence in the early 1990s. The group was noted for 'shock tactics' an attitude being both oppositional and entrepreneurial.
Working in both London and New York, Hume's work has been exhibited at the Venice Biennale, the Kestnergesellschaft in Hannover and a one-person exhibition at Whitechapel Gallery in London.
He was nominated for the Turner Prize in 1996, awarded the Jerwood Painting Prize a year later and elected a Royal Academician in 2001.
Hear we speak to Gary about his background and partnership with LIMITATO for our latest collection.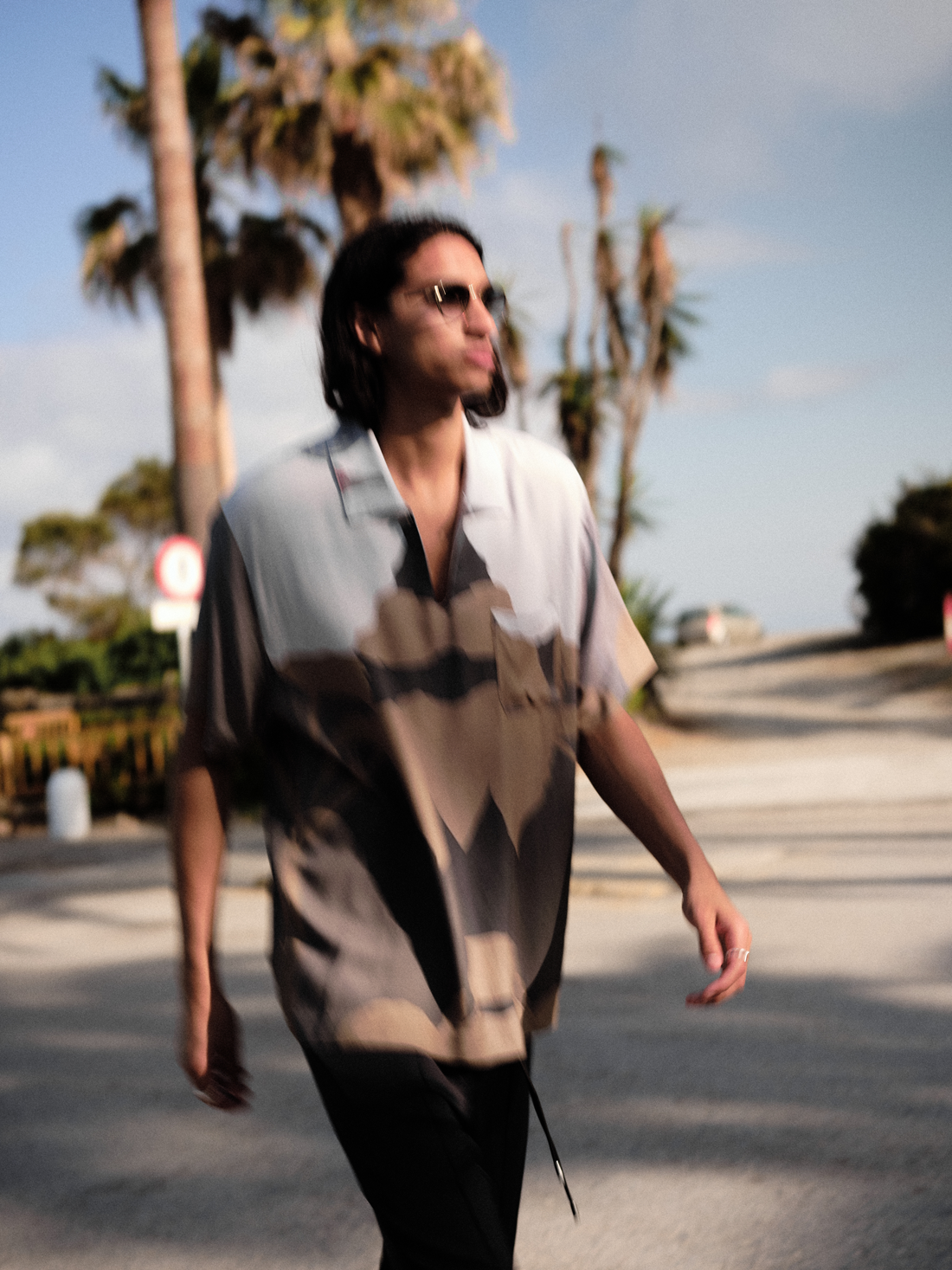 Shop the look (1)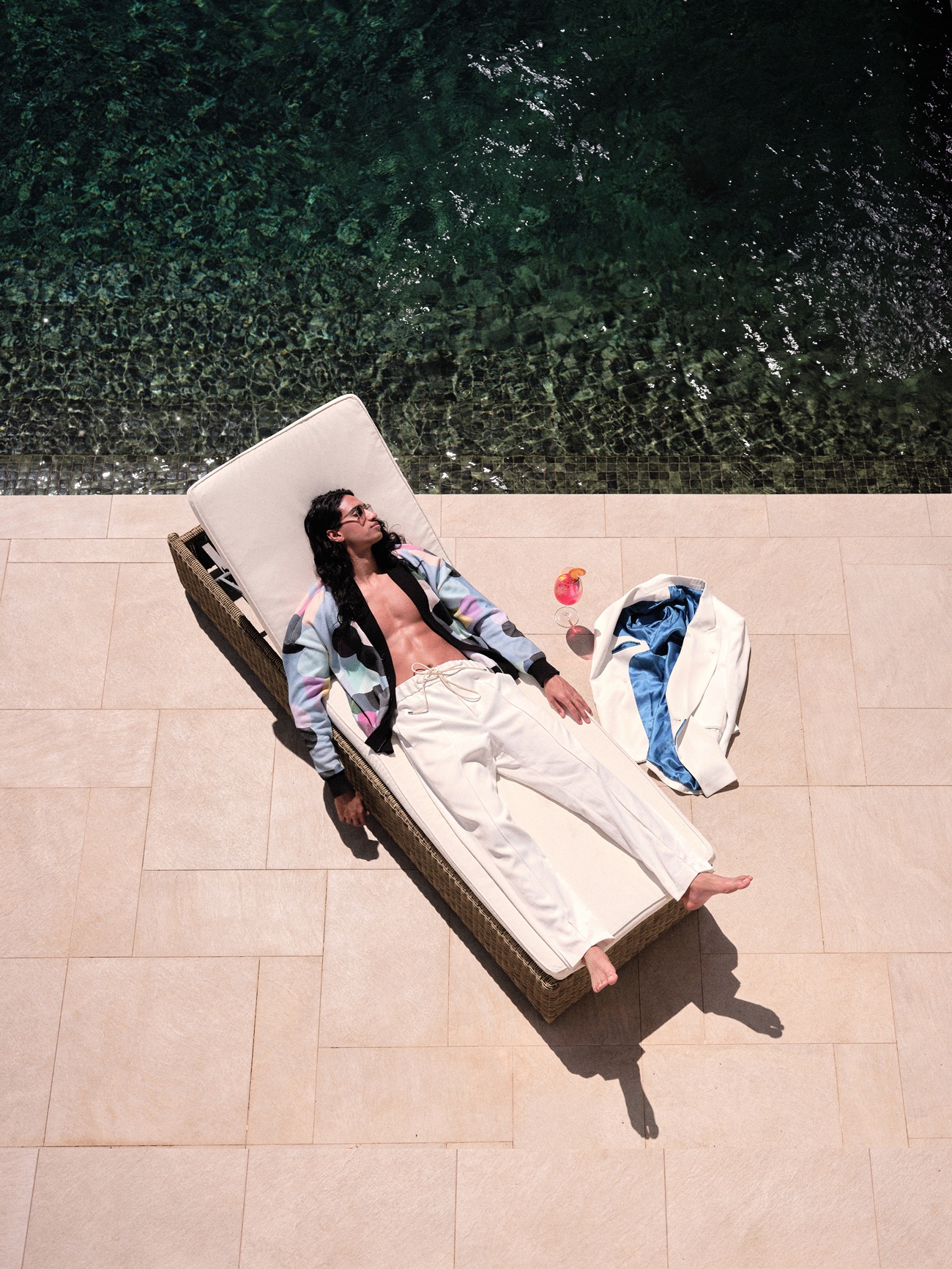 Shop the look (1)
Can you talk a little about your background? Where you are from and where you went to school?
I am from a small (once) market town in the weald of Kent. A rural once agricultural area. It's still beautiful. I went to a high school in Ashford Kent, a large town with light industry and offices. The school was awful. We were taught by dictation and beating for infringement. I learnt that I was more intelligent than they thought I was, and that the passport they offered was to a country I had no interest in. I left school at sixteen.
What did your parents do and do you have any siblings?
I have a mother, two brothers and two sisters. Amongst the normal sibling bickering we have always loved each other. My mother was from a generation where women weren't often offered higher education. Finding herself alone with five children to raise, she baked cakes to sell on the street, was an Avon Lady, studied to become a secretary and bit-by-bit became the manager of the local Doctors' surgery. We were happy. My father I met once when I was 13 or 14. He was a criminal who lied and cheated himself in and out of prison and many women's lives, leaving numerous mothers to raise his children. Though he was charming and good looking, his story is not romantic.
What first attracted you to art and the art world. Can you tell us a little about your journey?
I was never attracted to the Art World as its existence was unknown to me. I moved to London at sixteen seeking work in the film industry. After a gruelling period, I found work as an assistant film editor in SOHO. They were very kind to me. I left due to falling out with a director who I believed was manipulating the story, falsifying the account he had witnessed. I knew that art was made alone (I had not heard of collaborative art) so I became a life model to earn money and received free life drawing classes. After a year I applied to colleges and was accepted to the one that demanded the least proof of aptitude.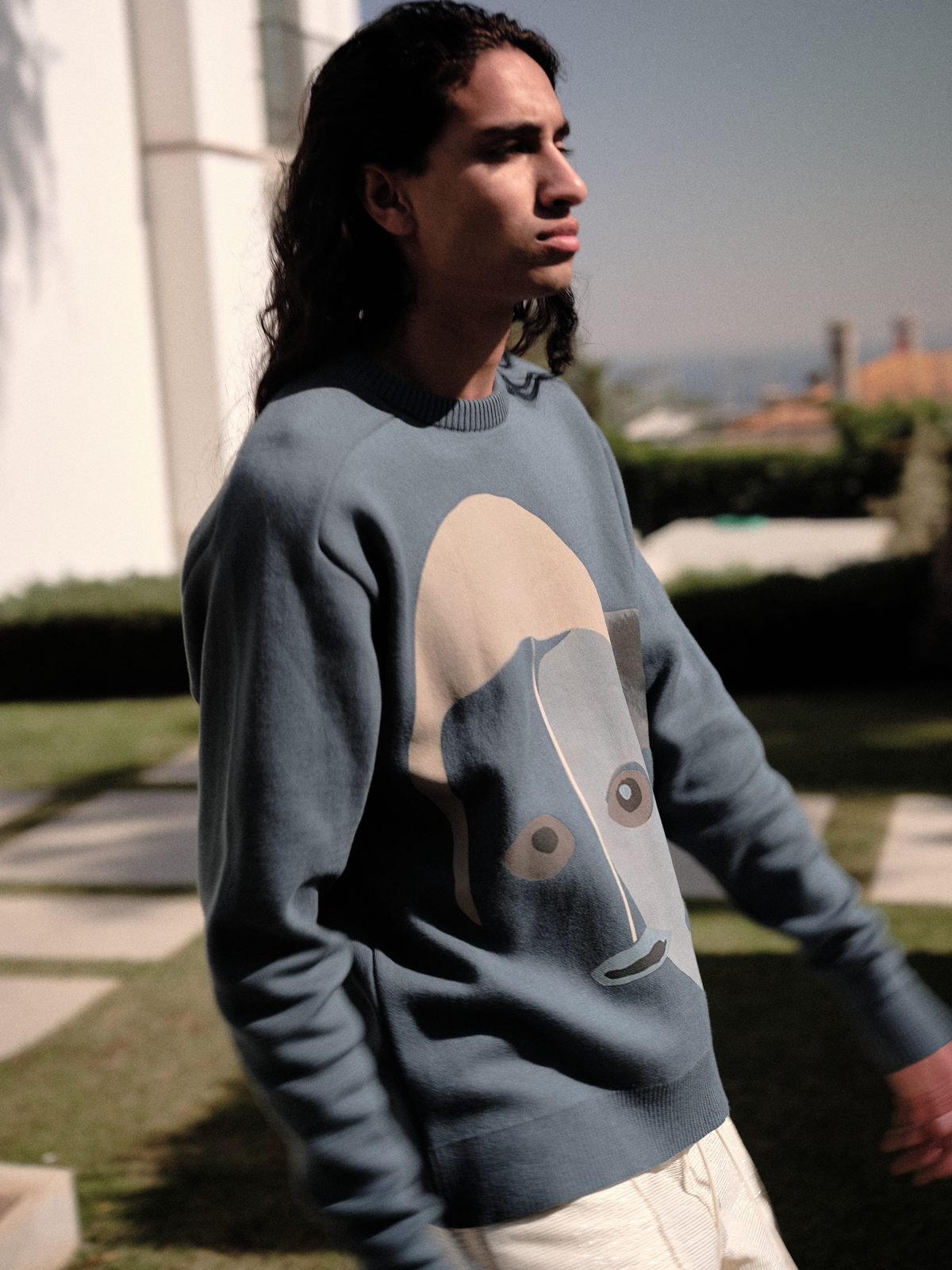 Shop the look (1)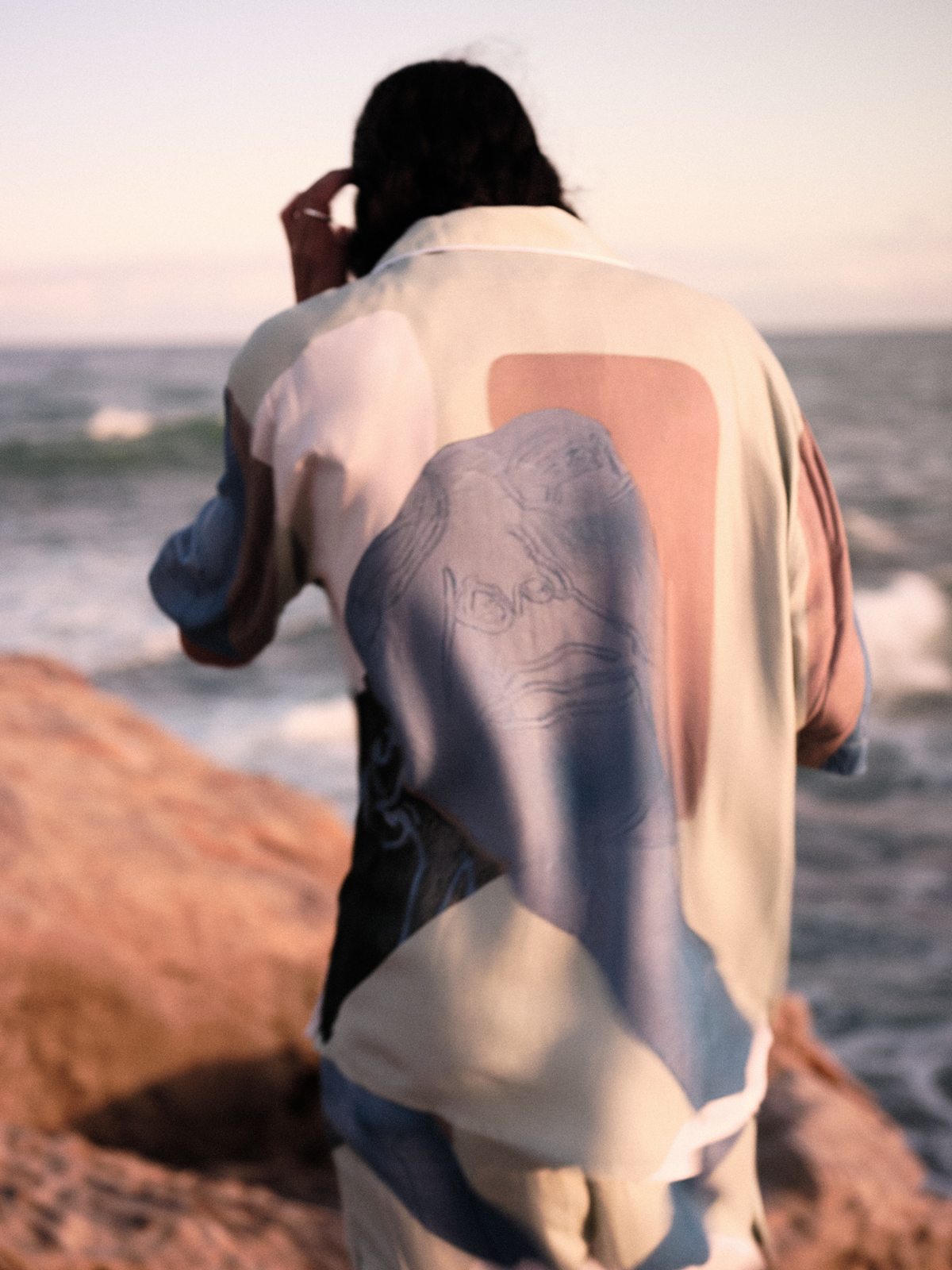 Shop the look (1)
You graduated some 35 years ago from Goldsmiths, what would you say have been the highlights of your career since then and why?
There are numerous things I am proud of including…
- A career as an Artist is a misnomer.
- Selling three paintings from my degree show
- Having a studio in NYC to make work for a show. It was cheaper to ship me rather than the finished work.
- Abandoning the style that rewarded me, for another that might not.
- Representing Britain at the Venice Biennale in 1999 was truly magical. My whole family where there, the flat we were in was full of friends in sleeping bags, Pulp played at my party. The British Council were completely supportive. During the install we cooked lunch each day to eat on the Pavilion terrace, we rode in water taxis, we took gondoliers. I felt as if I was in a dream.
- The Tate Britain Survey. My toe was being dipped into the 'Grandee' pool.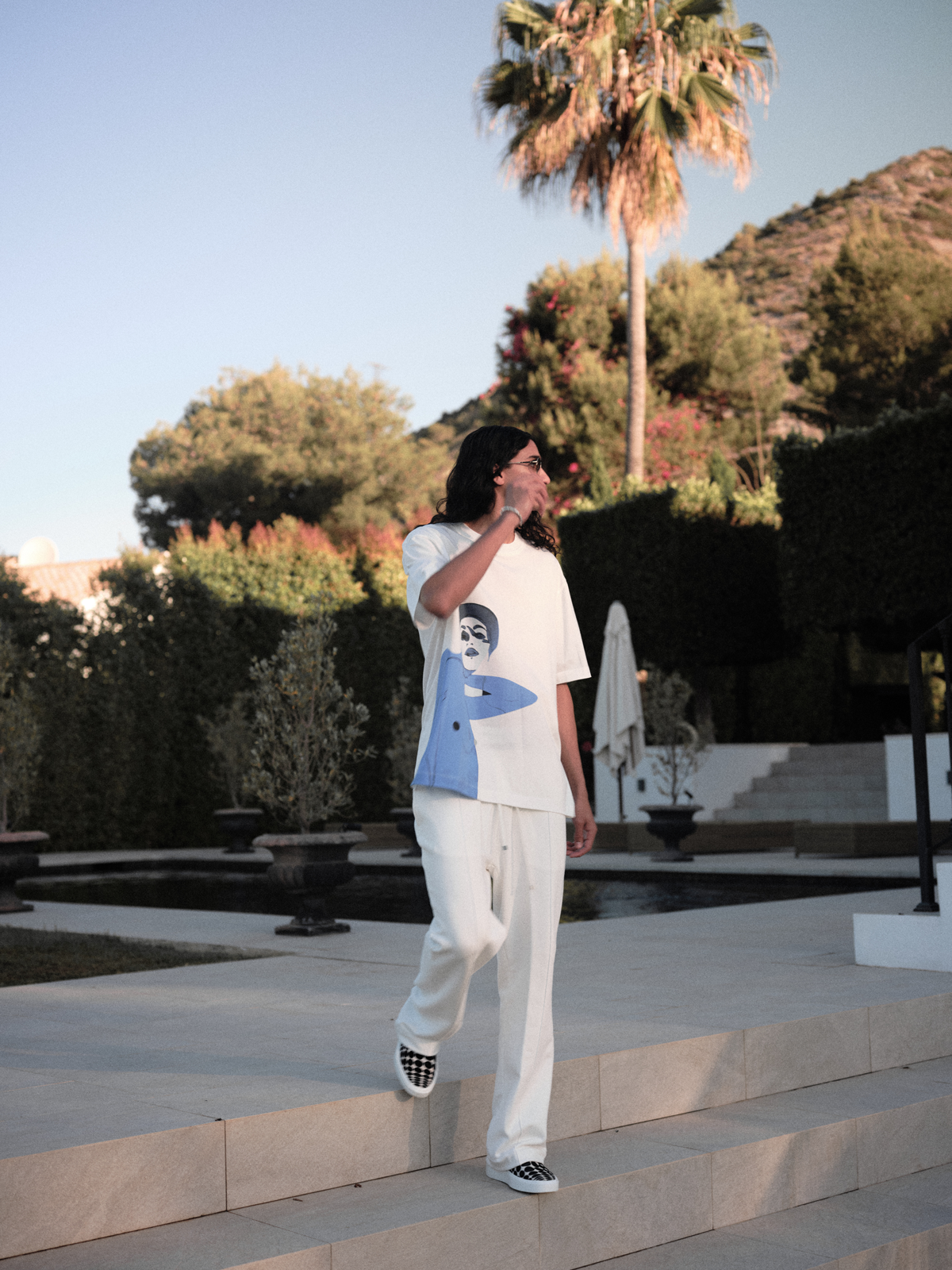 Shop the look (1)
You were nominated for the Turner Prize in 1996/97. How special was the recognition?
The Turner Prize was a recognition and a competition. I was really pleased to be amongst it. I wanted to win. When I didn't and the pudding was served, I could not keep a gracious face as the professionals do. We left to my party where myself and friends danced and got very drunk.
Equally, what do you find to be the challenges of being an artist?
I am a painter. The challenge is to fill a rectangle with something I can bear to look at. It never stops and is not quenched by achieving it. The abundance of faith and delusion required is sometimes overwhelming. A great work is never made only awarded. One is ones own judge, which means navigating one's own desires for a result toward something that resembles a truth.
How would you describe your work? It's very independent and recognisable, but we're interested to see how this manifested itself and became 'something'?
The work became something when I accepted, like it or not, that what I have was what I had to work with.
How important do you think collaborations are today? Do you see at as a mechanism to broaden awareness and knowledge of shared communities, such as art and fashion/music, could you explain your thoughts?
Collaborations are not my strong point, I become nervous of other people's imagination and doubt my own. My preferred method is to trust in my collaborators, leaving them to do their best. Only having an argument if somehow, I believe it isn't true.
Can you tell us what you working on at the moment and what's coming up?
I am painting swans, red pictures, and flowers. There will be a show of them at Matthew Marks Gallery in NY this November