2023.01.04
Our Journey So Far...
As we enter a key stage of LIMITATO's brand lifecycle, we hear from founders and partners  Gustav Peterson and Emrik Olausson about the journey so far and what lies ahead.

Remembering back to 2017, LIMITATO was at the exciting cusp of becoming a real brand. That car journey to Florence from Gothenburg combined with a definitive dream to fuse the worlds of fashion and art made life an unknown and exciting entity. Fast-forward to October 2022 and things have changed and evolved. However, as with all good brands, that core inspiration and what the founders hold dear, has not wavered.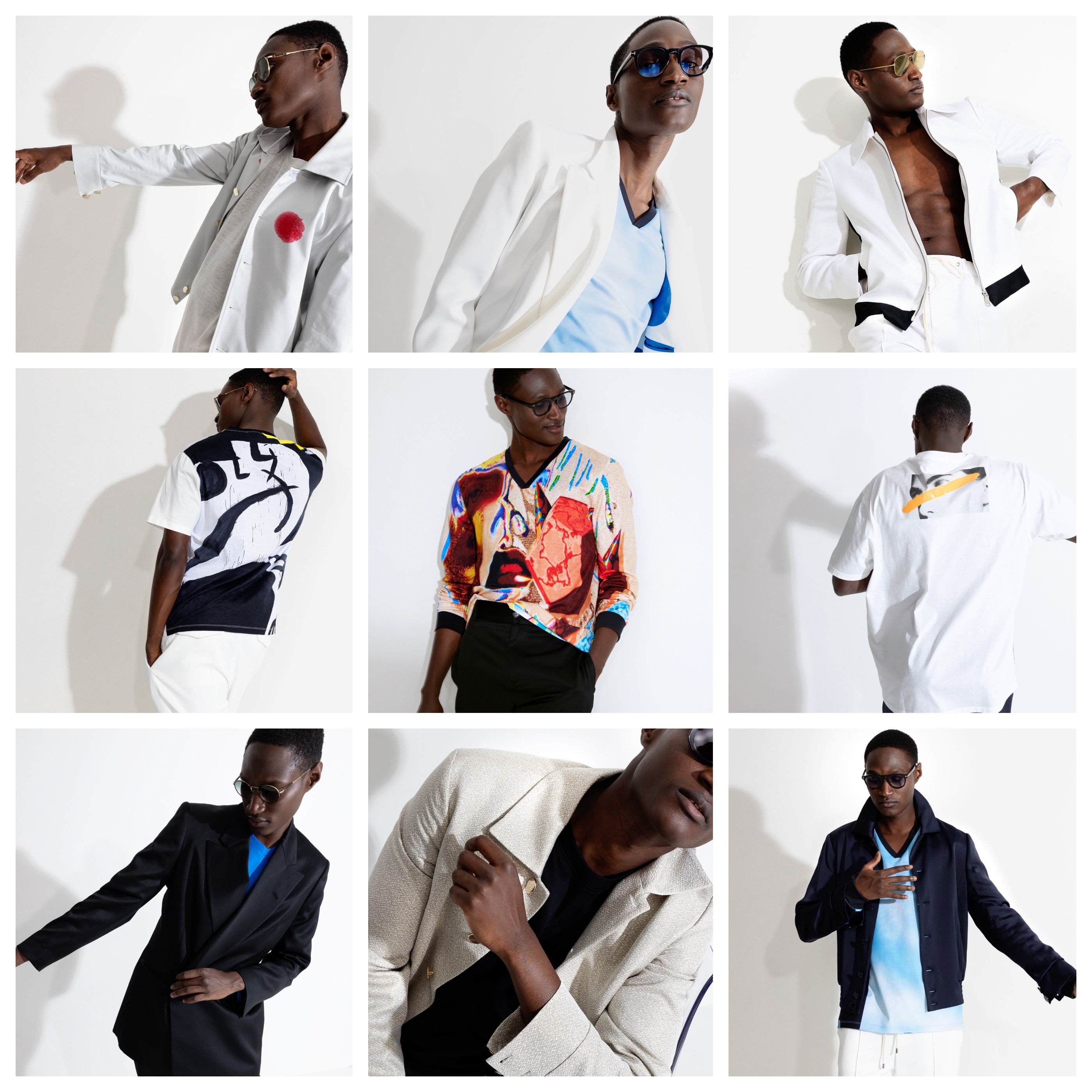 With a focus now on the bigger department stores, a strategy that is enhanced by the brand's evolving and growing relationship with Harrods in London which includes a beautiful new Pop Up, the new SS23 offer is a league above anything the brand has achieved so far. Collaborations and partnerships remain at the heart of the brand, but again this has been an area that has needed experience. "We have learned to listen to ourselves more and not always take what others say as gospel. We are focussing on our own shit."
Describing the brand as the white wall and the painting that goes on it, LIMITATO is proudly a brand that isn't to be worn to work. Its elevated independence now featuring cleverly curated suggestions of art pieces that play with and engage its wearers. "We are refined rock n roll, but there is still some way to go to educate the masses about us," adds Gustav.
With a continued programme of working with some of the most celebrated fine artists and photographers across the globe, including the recent work with the Joan Miro Foundation, the new-wave collections not only carry a softer, sophisticated silhouette, but they also present artist's work in a different way. "We are looking to elevate our collaborations, where we incorporate rather than 'hang' the artwork itself," says Emrik.
"We don't look at other brands and we don't reference what they're doing. We are completely independent. Obviously we look at positioning and where we sit alongside competitors, but we aspire to be the most original art brand in the fashion industry," he adds.
Showcasing the new collection in Paris this summer, enabled LIMITATO to once again take to the stage with their product. Interaction, as both founders acknowledge, being key to the ongoing success of the brand.
"With the elevated proposition and premium elements to what we are creating, Paris is the most relevant destination for us to be presenting what is to come. The reception to SS23 was promising and we are now so excited about what the future holds," says Gustav.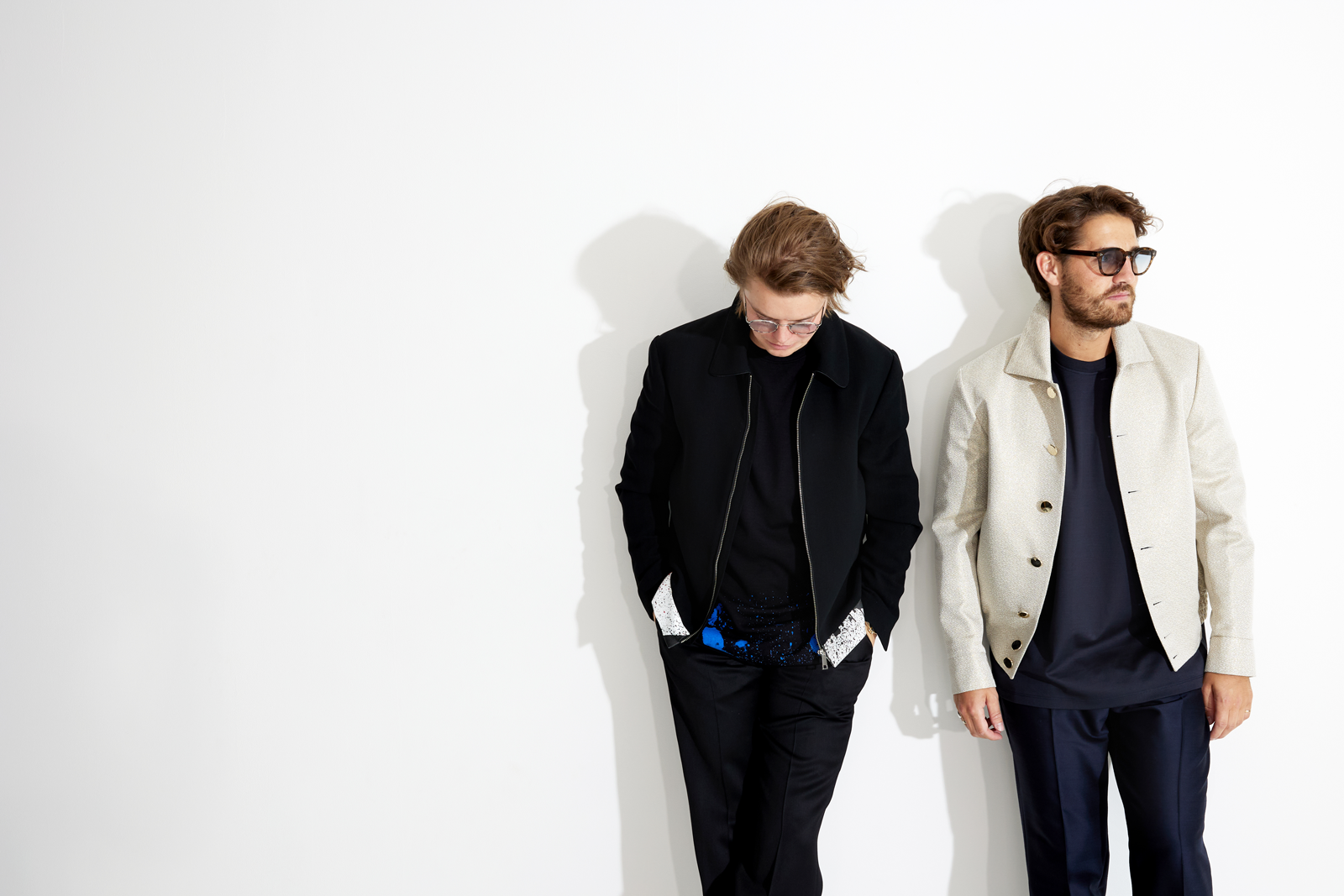 "Obviously we still sell the T-shirts as they are a core part of out business and a great seller," says Emrik, "They are our entry piece and will always be a focus of ours within each capsule."
"I suppose that we are still that brand that is young and thinks fuck it, let's challenge ourselves," says Gustav "I don't mean that in crude sense, more that the purpose of doing this is to create a very different offer than what exists already. We want to establish a LIMITATO wardrobe incorporating art, where there is a need to spice up wardrobes with different flavours - and we are that spice."
With the obvious elephant in the room being the two-year-plus hit on business due to COVID, both founders take a grounded stance of optimism and learnings. "Everything changed. Prices, distribution our cashflow," says Emrik.
"There were so many things we experienced that were new and that worked, like digital meetings and understanding that we could still operate, in spite of travel restrictions," he adds. "We were burning ourselves out beforehand with trying to be everywhere at once."
"Of course online retail peaked during this time, but it hasn't replaced the importance of the retail space," says Gustav. "And it's still hugely important to us to be able to meet people face-to-face. However, we have to be honest and say that COVID allowed us to reflect on things we were doing well and not so well. It has made us stronger."