2021.02.02
Capturing the soul of an icon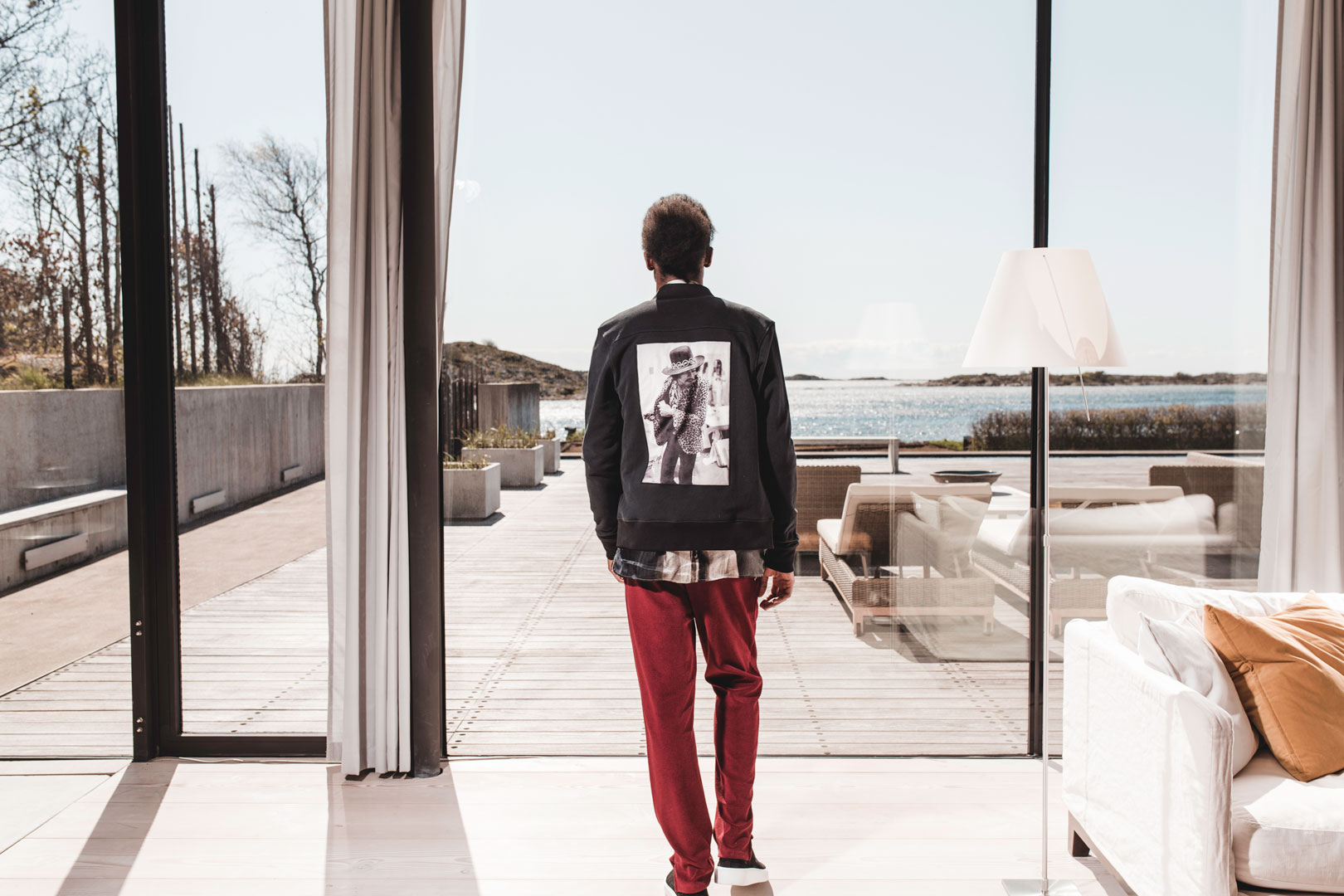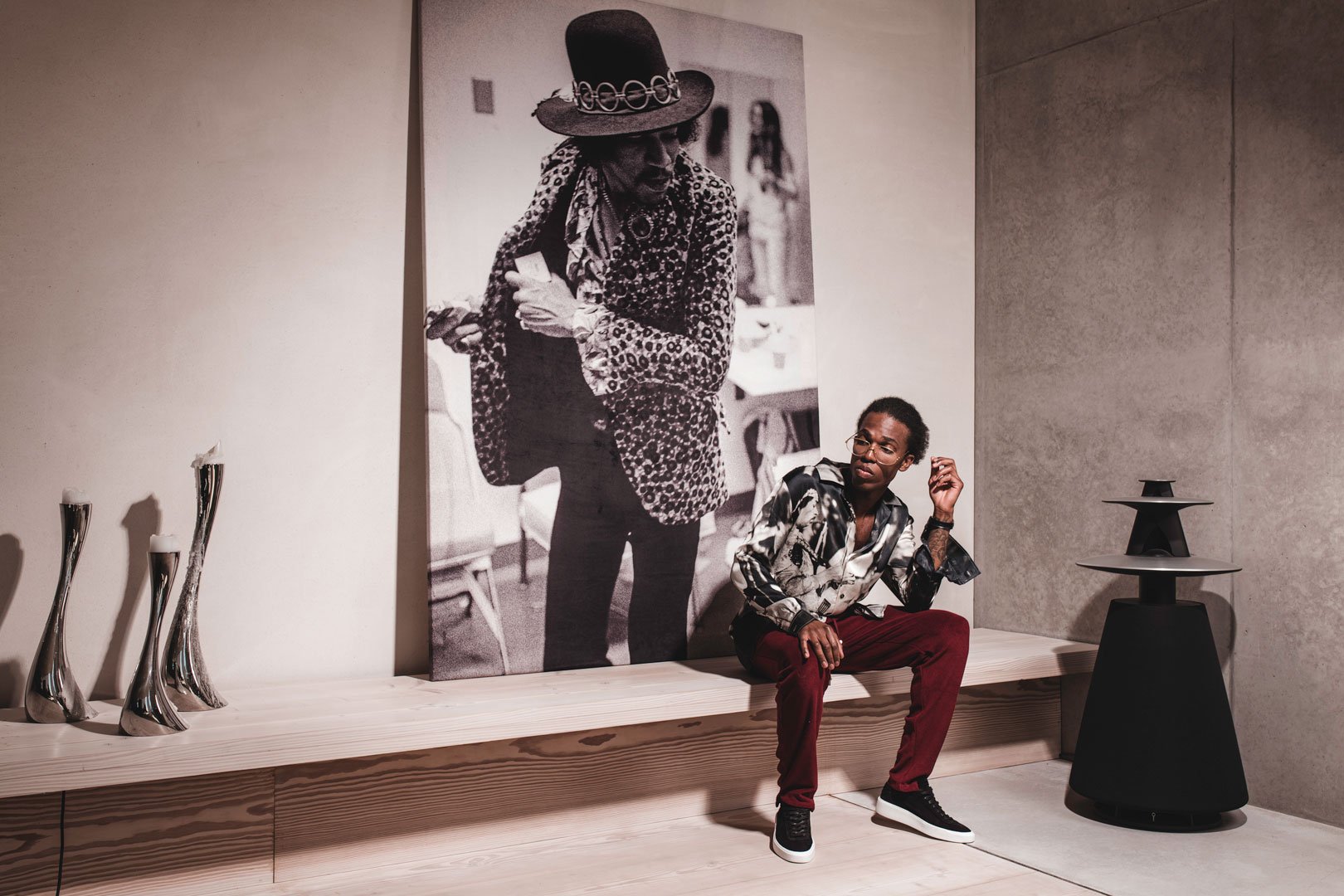 The effortless ease displayed by renowned photographer Ed Caraeff in capturing the soul of icons is never more evident than in this poignant backstage image of rock legend Jimi Hendrix.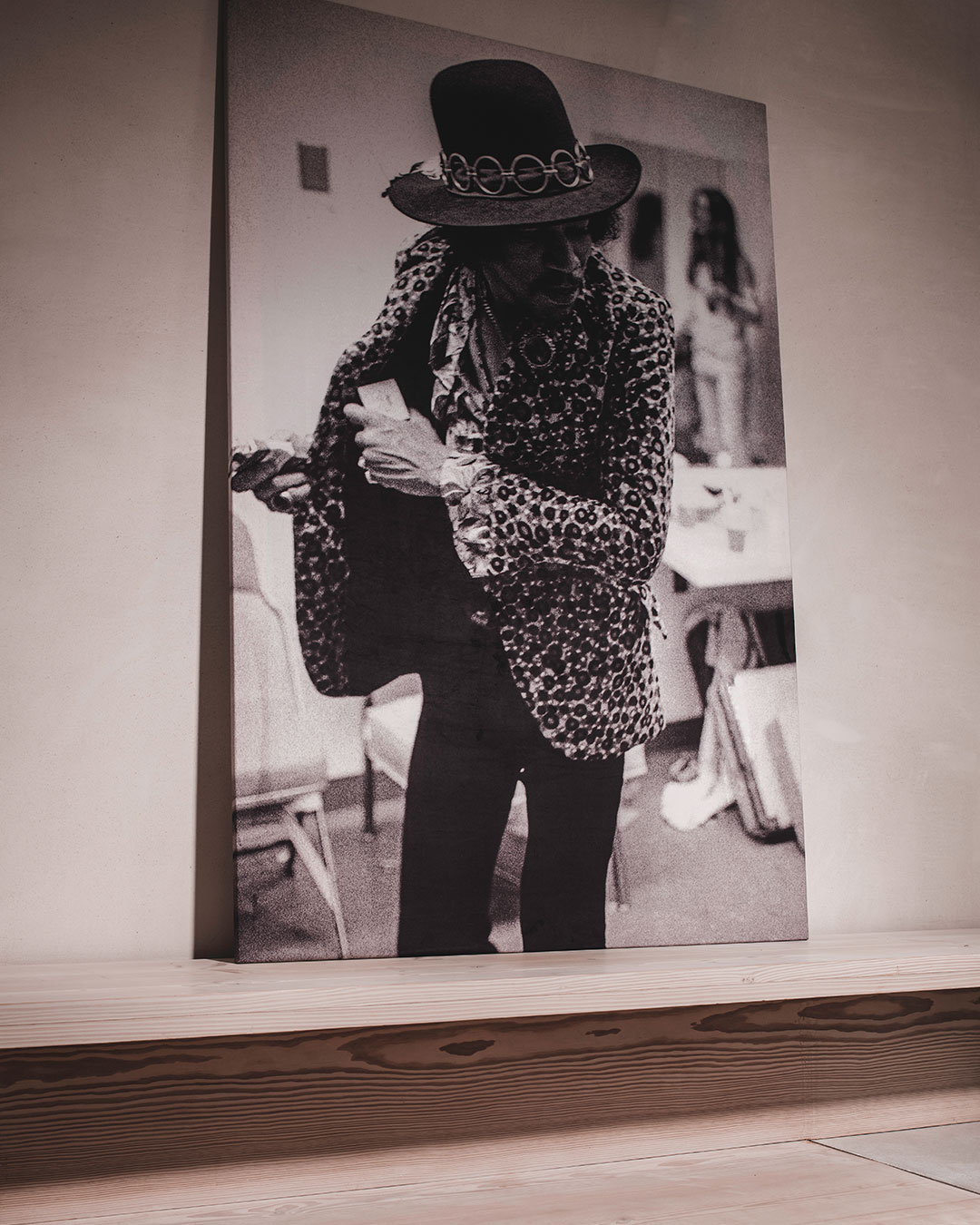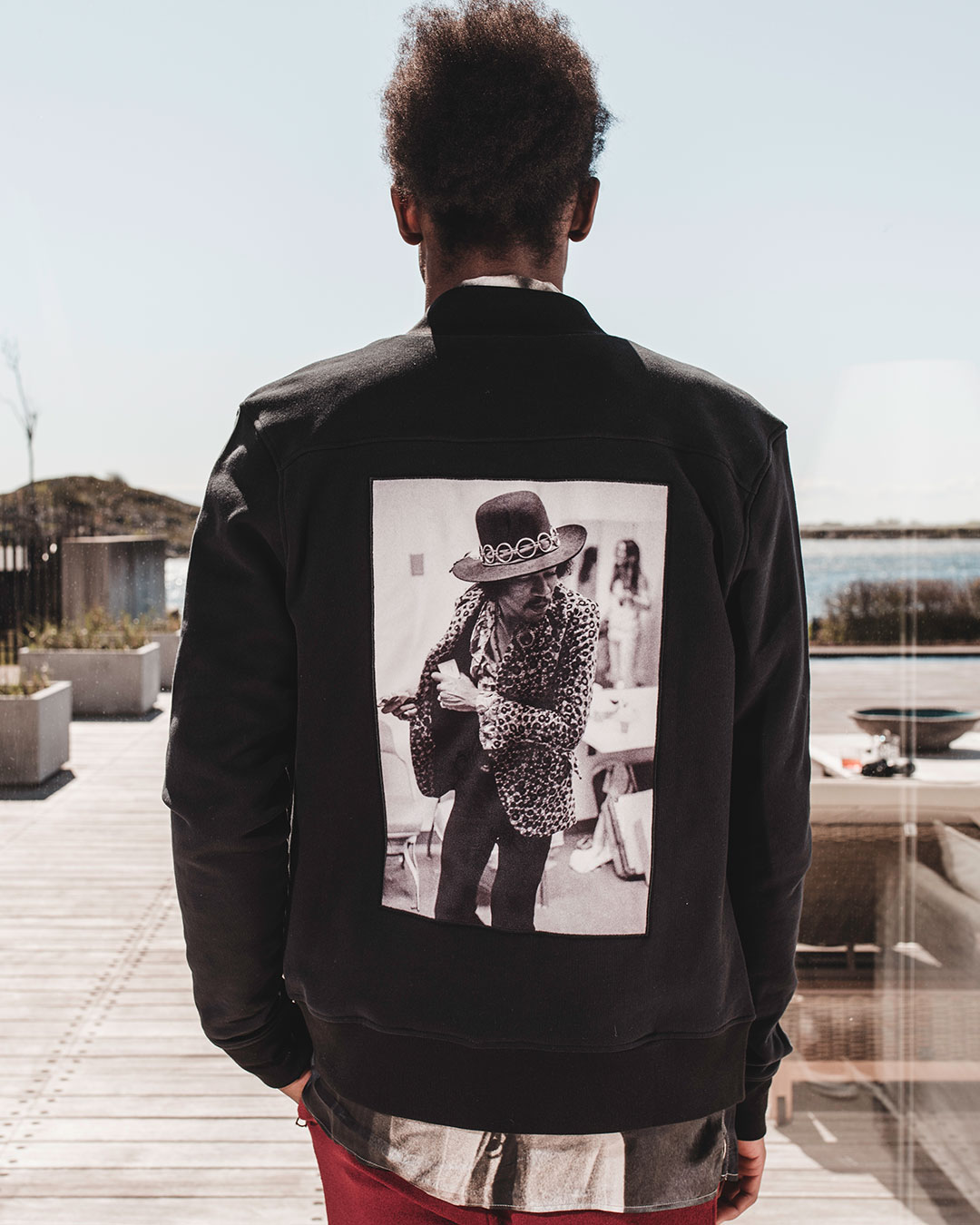 Renowned for his shyness when asked to talk about his 'out of this world' talent, Hendrix was almost childlike and coy, preferring to talk about the guitarists he adored and loved - Caraeff captures this persona as a trusted co-hort to Hendrix during his time on the road.
In this particular image, Hendrix is backstage preparing for his showcase at the Anaheim Covention Centre in Anaheim, California in February 1968 complete with his signature animal print jacket and metal ringed hat - a true star.
Caraeff would capture the most significant images of arguably the world's greatest ever guitarist who died way before his time, but how special to leave such a legacy based on such a short amount of time.
'Carry Away' featuring this great image is available across the collection, including T-shirts, zip bombers and hoodies. Your chance to sport a carefully curated image of a true icon.