/interviews 2020.12.28
"I liked LIMITATO immediately as Gustav and Emrik were persistent and driven": An interview with Sara Ahlsén
Following an introduction to LIMITATO back in 2017, Sara Ahlsén has worked closely and supported the brand in her role as fashion buyer for NK Department Store in both Gothenburg and Stockholm, taking in the the fast-pace roller-coaster ride it has proved to be so far and arguably enjoying every minute of it.
"I liked LIMITATO immediately as Gustav and Emrik were persistent and driven," says Ahlsén "It's hard not to like them once you meet them because the passion for what they do just shines through everything."
Forging a relationship that has evolved and become integral to the LIMITATO movement, both creative director Gustav Peterson and Ahlsén in particular appreciate a transparent and honest approach to their work that pays dividends when trying to achieve a successful end result.
"It's hard for creative people to put a 'non creative' hat on and to see things from a strategic pace, with Emrik and Gustav you have both assets. There is so much pace and energy and drive to do so much, but they are starting to understand the need to be selective and focus on the now too, which makes LIMITATO even stronger," adds Ahlsén.
"It was the drive and passion again that got them through the door at NK, it's almost addictive"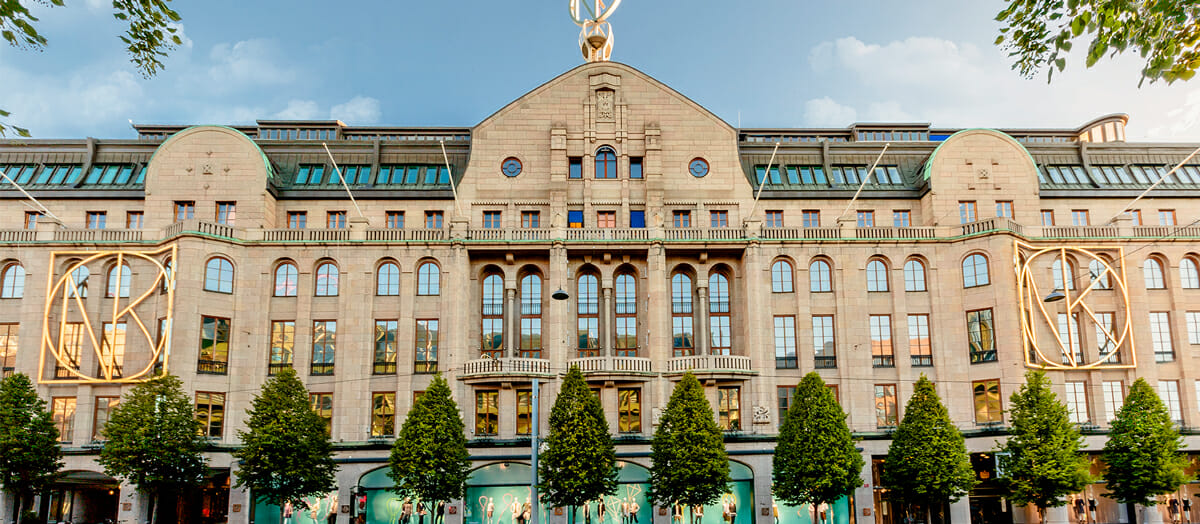 Initially forcing their way - quite literally according to Ahlsén - into the NK store in Gothenburg, the LIMITATO brand hit the ground running, with an obvious appetite to their products for a young enquisitive audience who saw the team as almost 'local heroes', a new fashion brand that was born in their home city.
"It was the drive and passion again that got them through the door at NK, it's almost addictive," says Ahlsén. "The initial reaction was very strong and they seemed to by-pass some of the obstacles that are traditionally experienced by new brands."
That in itself caused some unrest for the LIMITATO brand as Sweden enjoys a culture that likes to put brands on an even keel rather than chucking any up onto the preverbal pedestal. However, the introduction, at that time, of mostly T-shirts carrying the iconic artwork and photography synonymous with LIMITATO, was creating a completely organic fan-base.
"I think the product, especially at the beginning, was able to transcend the ages," adds Ahlsén. "LIMITAO most certainly is NOT another graphic T-shirt brand. There's a number of key factors, from my perspective which make it extra special. The fabric is clearly luxurious, the way the imagery is printed onto a mounted embroidered velvet patch is technically advanced and different - typically LIMITATO. People also appreciate the limited edition aspect, which means that, combined with unique packaging, customers know that this is something extra special."
"It just captured what the brand is all about. It was like walking into the world of the brand, which isn't always easy to achieve."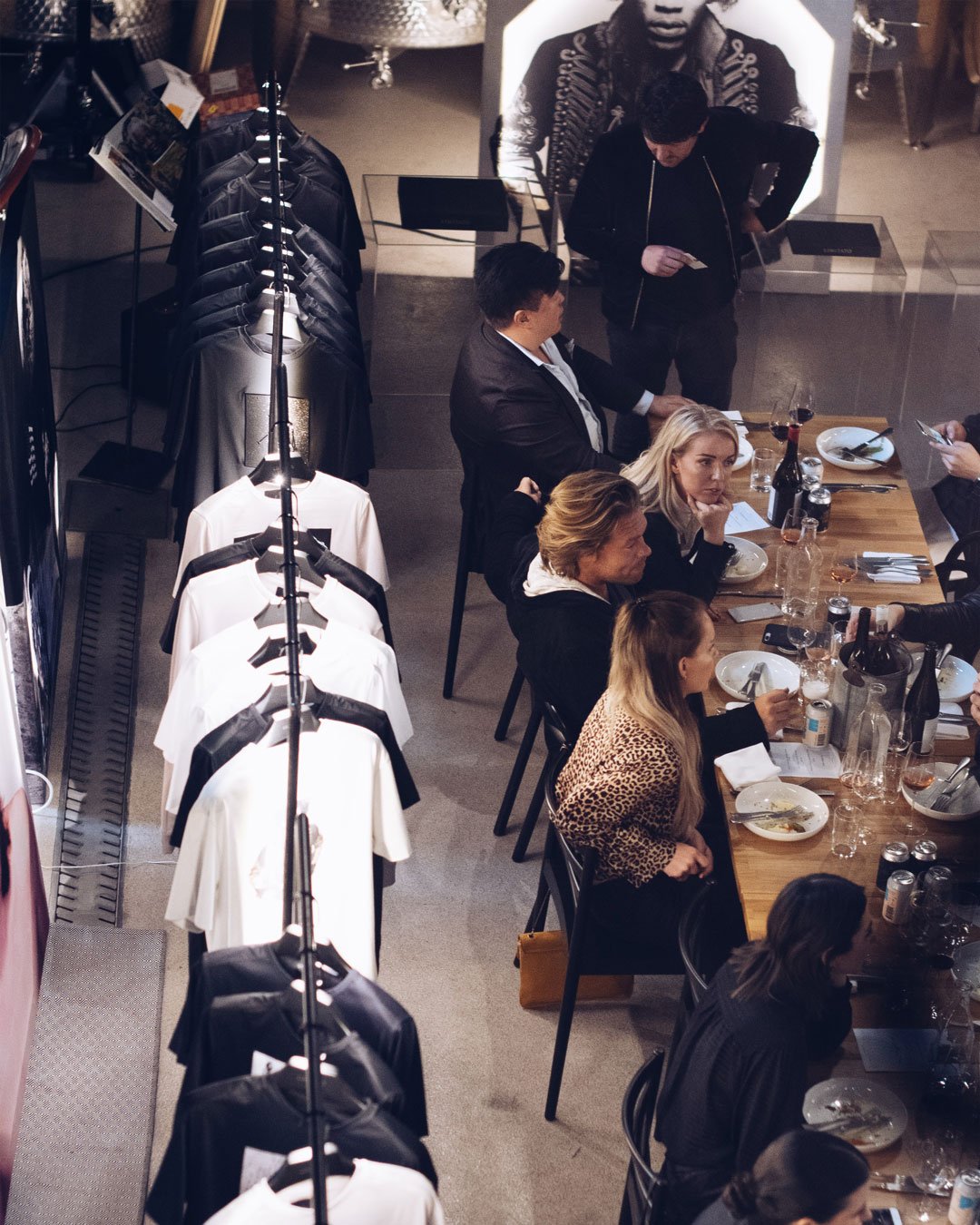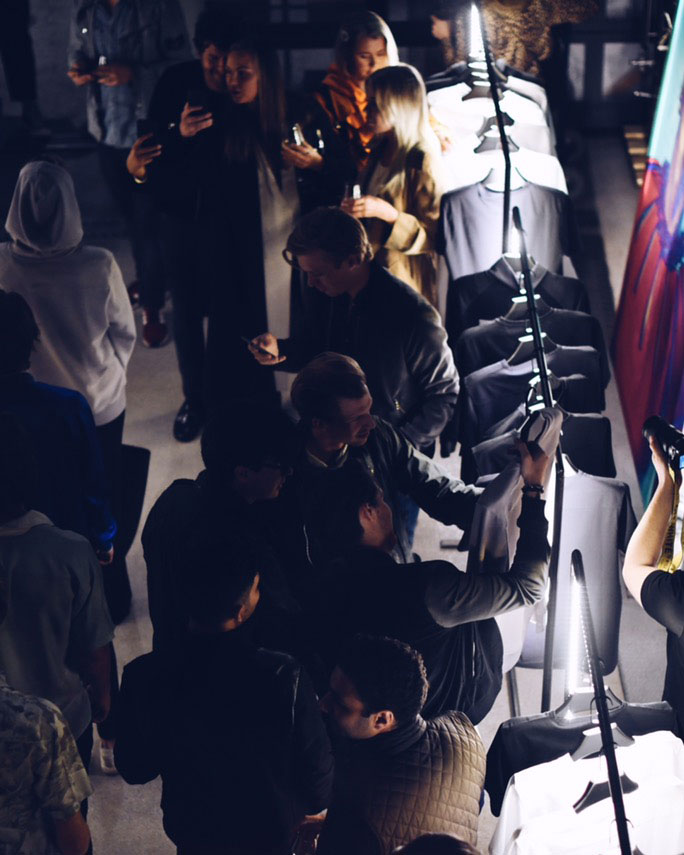 As the brand evolved, Ahlsén was one of the first names on the list to attend their first physical showcase event in Gothenburg in May 2019, an unveiling of SS20 that brought both buyers, fans and media together to celebrate LIMITATO's achievements thus far.
"That event was something quite special," says Ahlsén. "It just captured what the brand is all about. It was like walking into the world of the brand, which isn't always easy to achieve. The guys had media flown in and people from all over Europe and the way the day was structured was just typical the team. Well executed, well thought through and accessible."
Now just three years later, LIMITAO's offer is evolving rapidly. New collections have expanded through to leather accessories, footwear, two-piece products and jackets. The roster of partnering artists and photographers is growing with key players such as Terry O'Neill and Craig Alan still in place. Ahlsén has been privy to the creative process along the way…
"I often get calls from Gustav sense-checking thoughts on particular products and ideas. It's no stop for him and it's quite fascinating to see him work," she says. "I think this young, agile team is fantastic and forming a blue-print potentially for those coming through in future years."
"Unwilling to compromise on luxury versus price and always challenging themselves to produce what THEY want to as opposed to following trends, LIMITATO has created a platform that has enabled a freedom to be who they want to be, knowing that they will be successful in doing so as an international brand," she concludes.