2023.01.21
What we are bringing with this capsule is big pieces of art history...
One of the true legends of the art world, Joan Miro is a name synonymous with contemporary visuals. Images inspired by his dreams where chaotic and juxtaposed creativity became his mesmerising signature.
A man who was outspoken and energised by his younger contemporaries, Miro worked during the Spanish Civil War and under the reign of General Franco. A master of Surrealism and whose work spanned ceramics and sculpture, as well as painting. Miro was a perfectionist and it was latterly discovered that he suffered from depression throughout his life, which goes some way to explaining perhaps his dark, creative genius.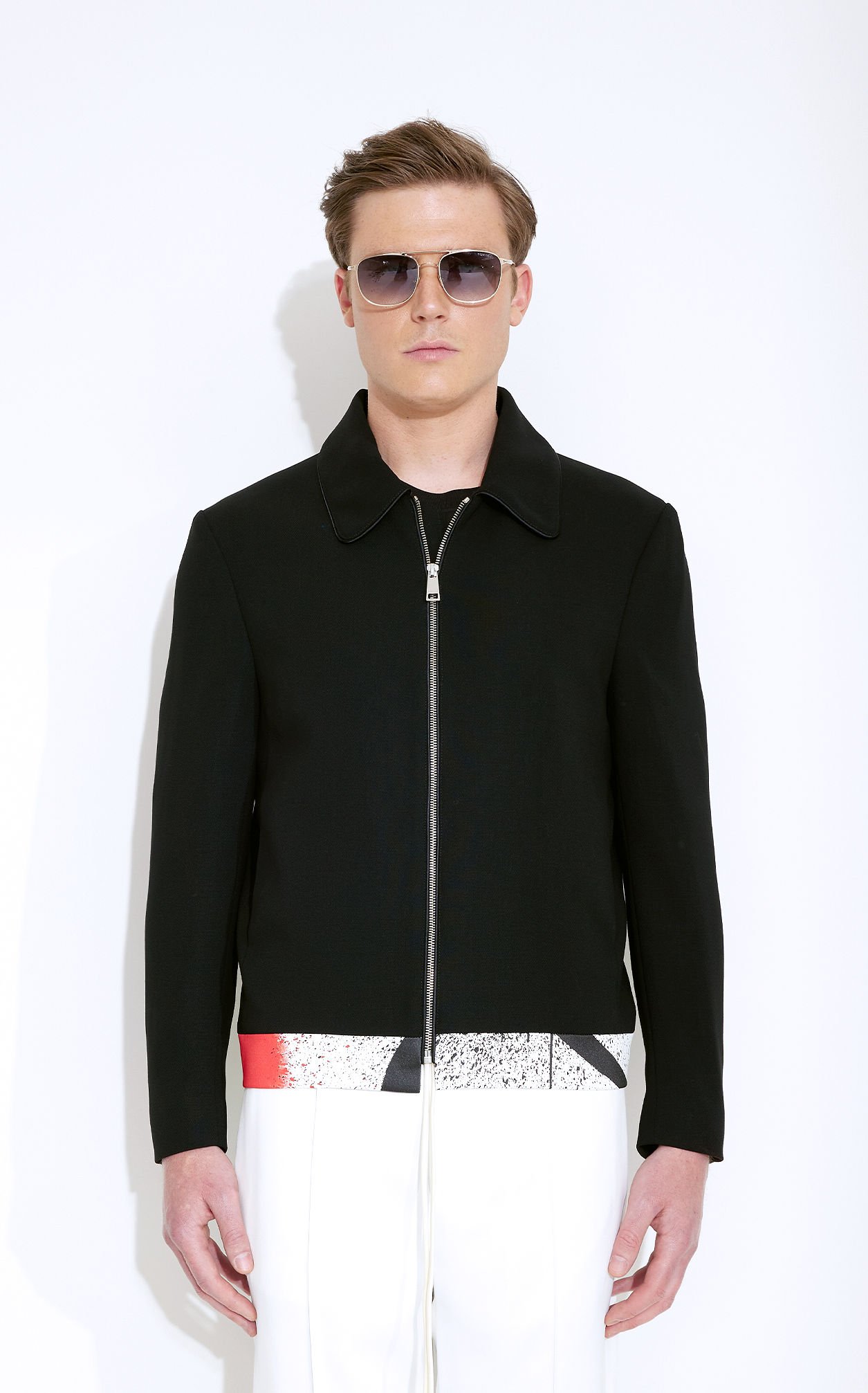 Shop the look (1)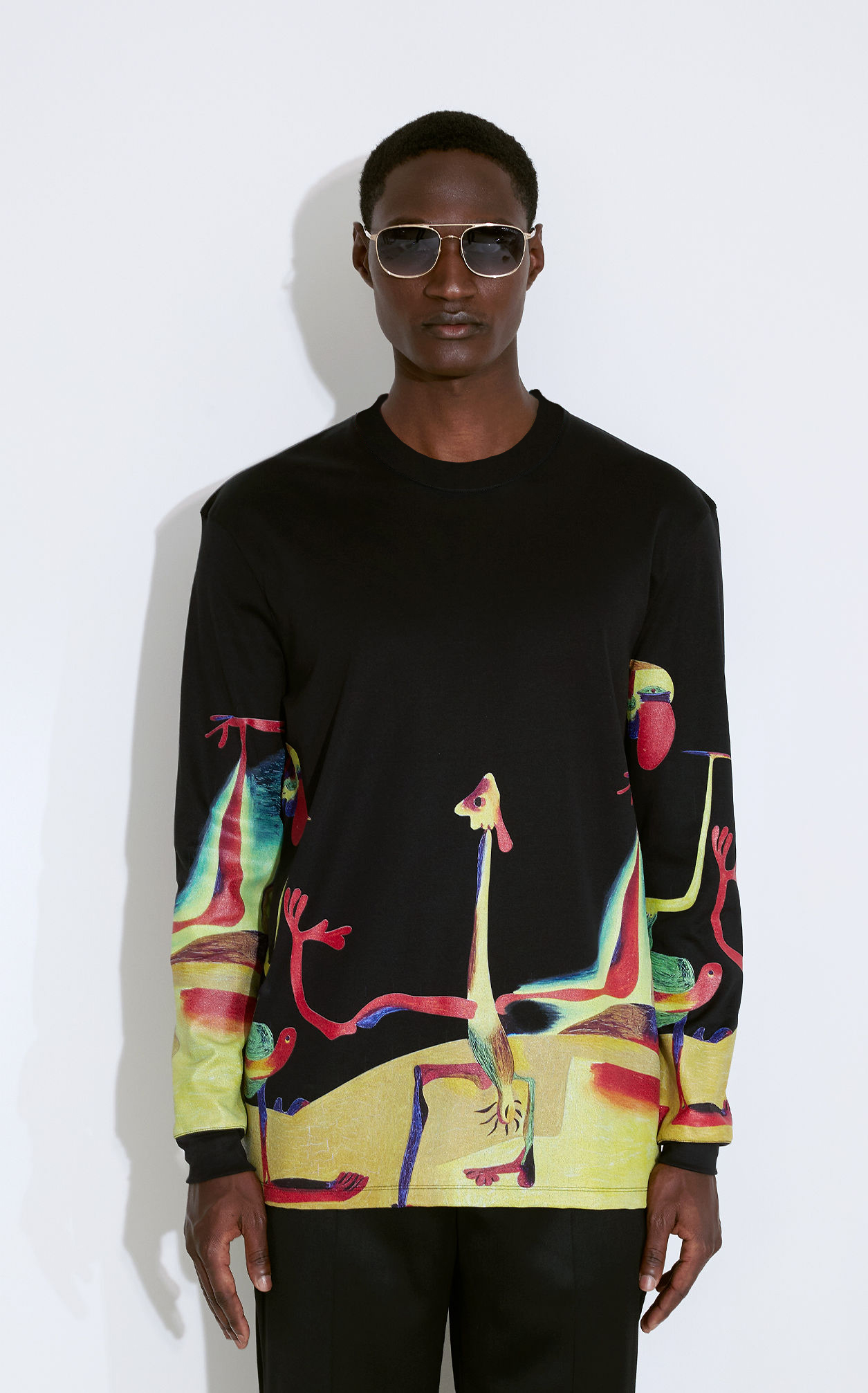 Shop the look (1)
What is in the Miro collection and how do you feel about the overall presentation and key pieces?
Emrik Olausson - The collection is a full mens ready-to-wear collection, which together with the grandson of Joan Miro, has been developed with the sole purpose of elevating an artist's work within the Limitato aesthetic. This capsule collection circulates around bringing an advance contemporary mens ready-to-wear look, not for the everyday wear, but for something you would wear in the evening. The elegant looking silhouettes have been put together to elevate the forward-thinking, modern man's wardrobe. Gustav Peterson - To us this feels as if we are entering into a new dimension with Limitato as we see a new chapter unfold. This is by far the most exiting moment for us, not only because of the collection itself, but most importantly as we are starting to speak to an older and more refined audience. Our favorite key piece is the bomber jacket, we spent over a year developing it with a fourth generation tailor. This meticulously crafted piece truly enhances a distinct and sophisticated vibe and one that we want to bring to our wardrobe.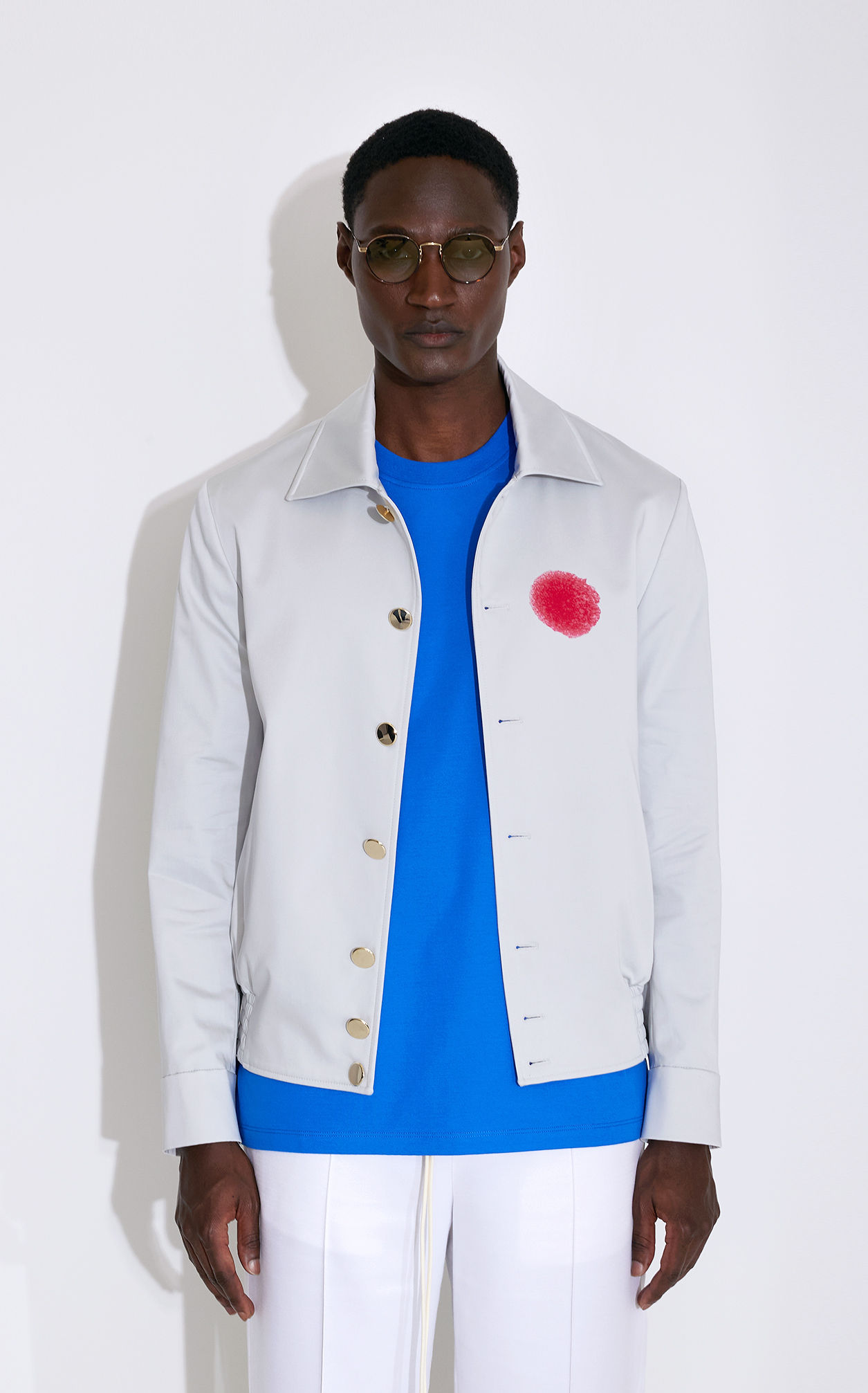 Shop the look (1)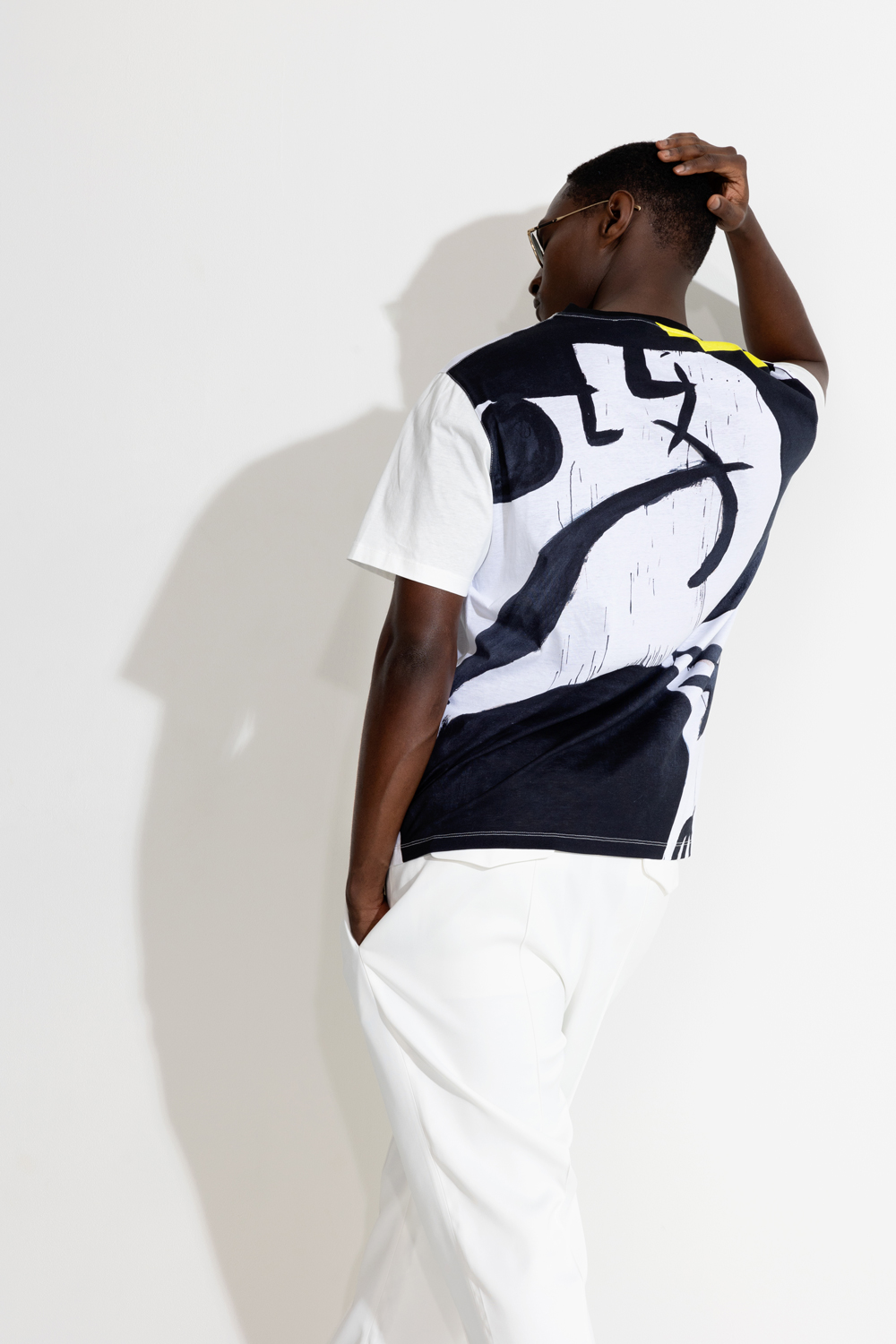 Shop the look (1)
Here we speak to Limitato founders Gustav Peterson and Emrik Olausson about why Miro is so important to the collection and the Wearable Art evolution.
How did you first come across his work and what in particular wanted you to work with the estate?
Gustav Peterson - Our sole purpose is to bring fine artists to our collections, but a larger dream has always been to bring the first blue-chip artist to Limitato. Joan Miro really took prominence after Picasso's death and is arguably considered one of the most important artists to have lived. What we are bringing with this capsule is big pieces of art history alongside one of the greatest ever.
How long had you been in conversation with the estate before it came together?
Gustav Peterson - It took us 2 years of negotiation and development until we reach the deal. It all started in 2020 and our first collection was released in 2022 "Spring summer 2022".
What did you want to achieve from the partnership in terms of the finished product?
Emrik Olausson - To be an extended arm of bringing value and increase exposure, but most importantly to educate our high profile wearable art collectors, which has always been something so important to us both.