2020.12.05
Speaking to the man who bought his first camera at the age of 11 and has been in love with photography ever since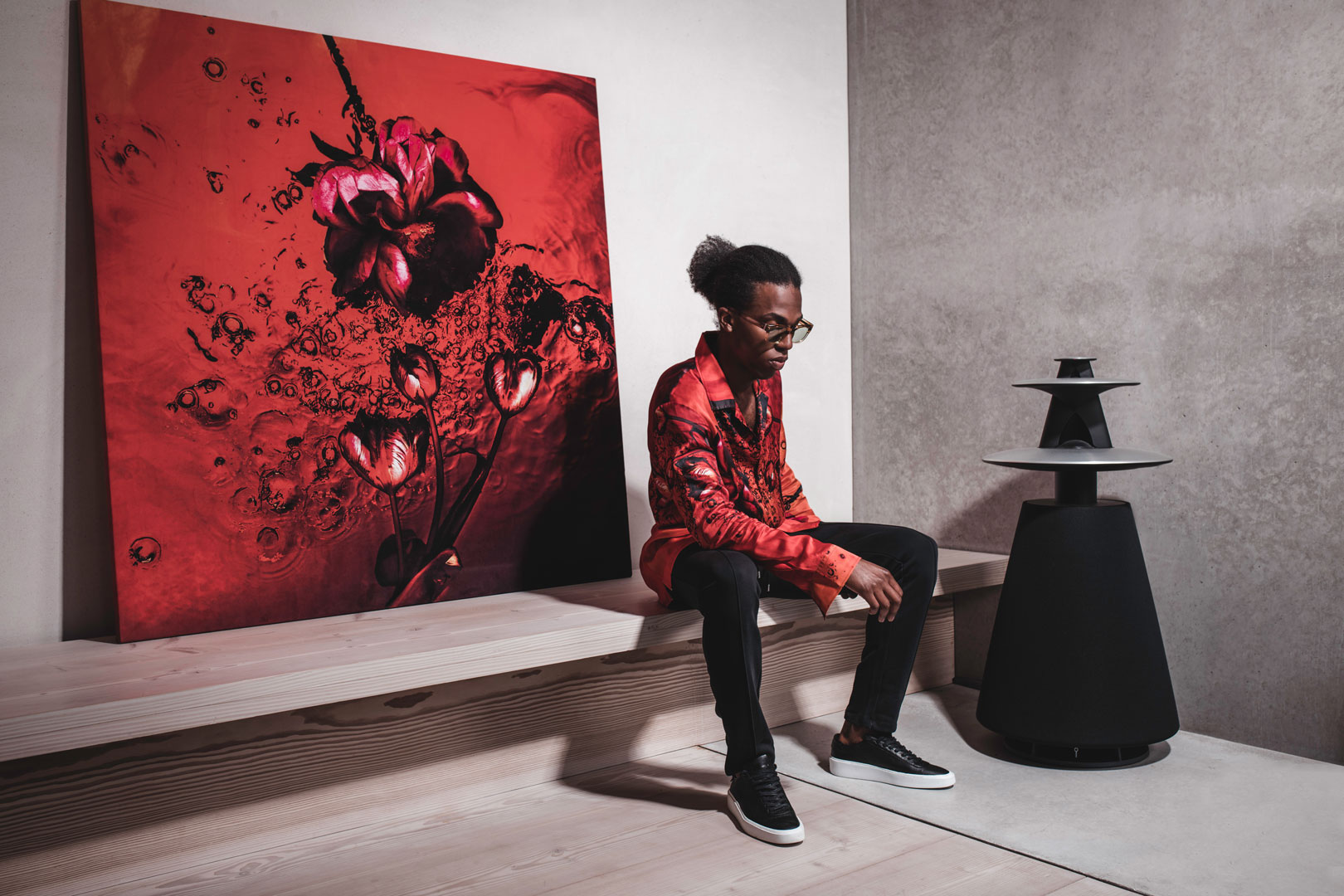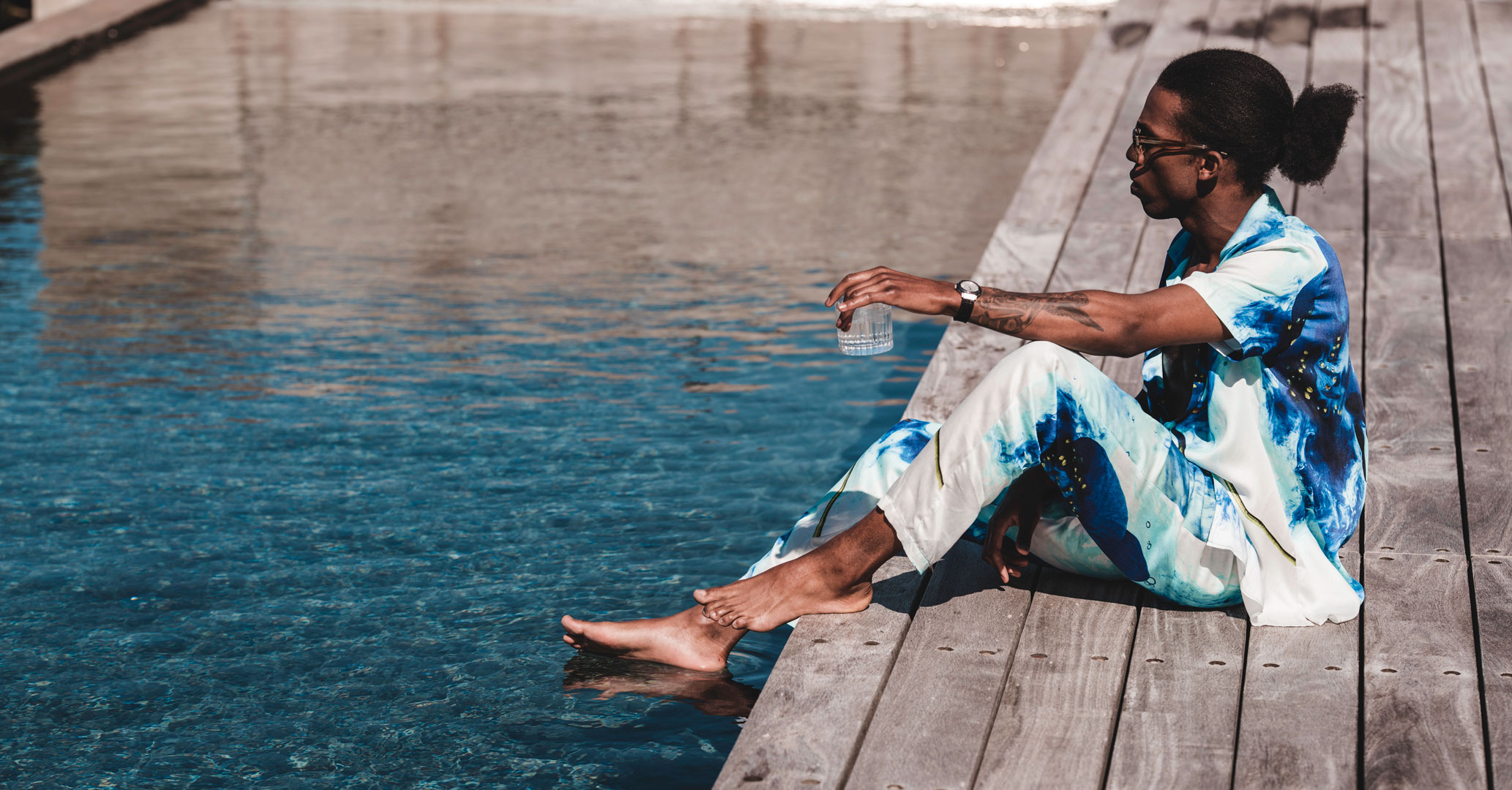 For our latest Journal interview we speak to photographer and partner Giuliano Bekor, a man who sees the true beauty of traditional shooting and the importance of preparation and spending time to capture the perfect frame.
With the global pandemic still devastating the globe, Bekor has been able to reflect and spend time focussing on himself to finish and achieve projects and believes that perhaps the forced 'stop' on normal life has been something that we have all needed.
"I was always drawn to art and history. I loved going to museums and getting lost in them."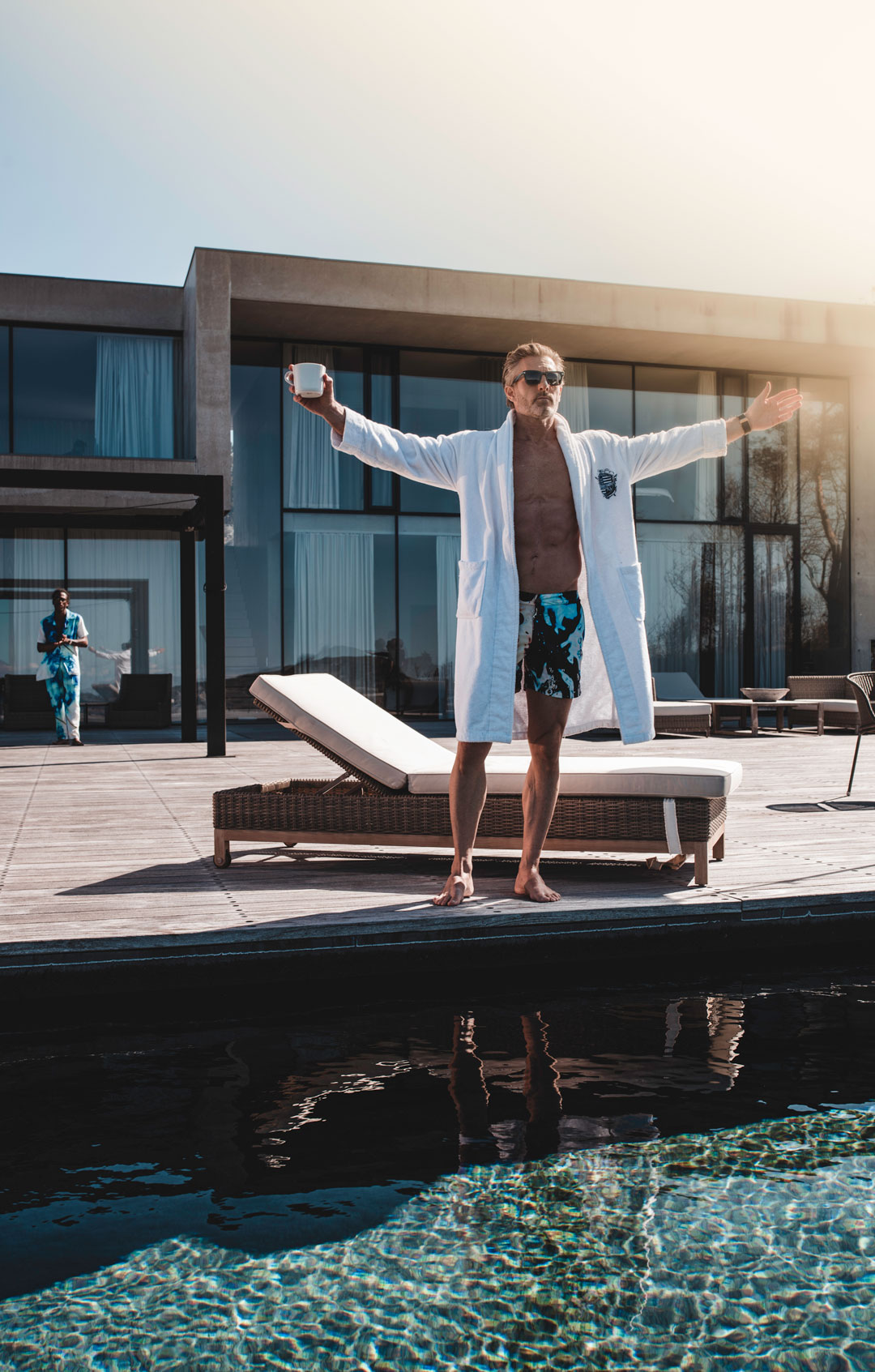 Shop the look (1)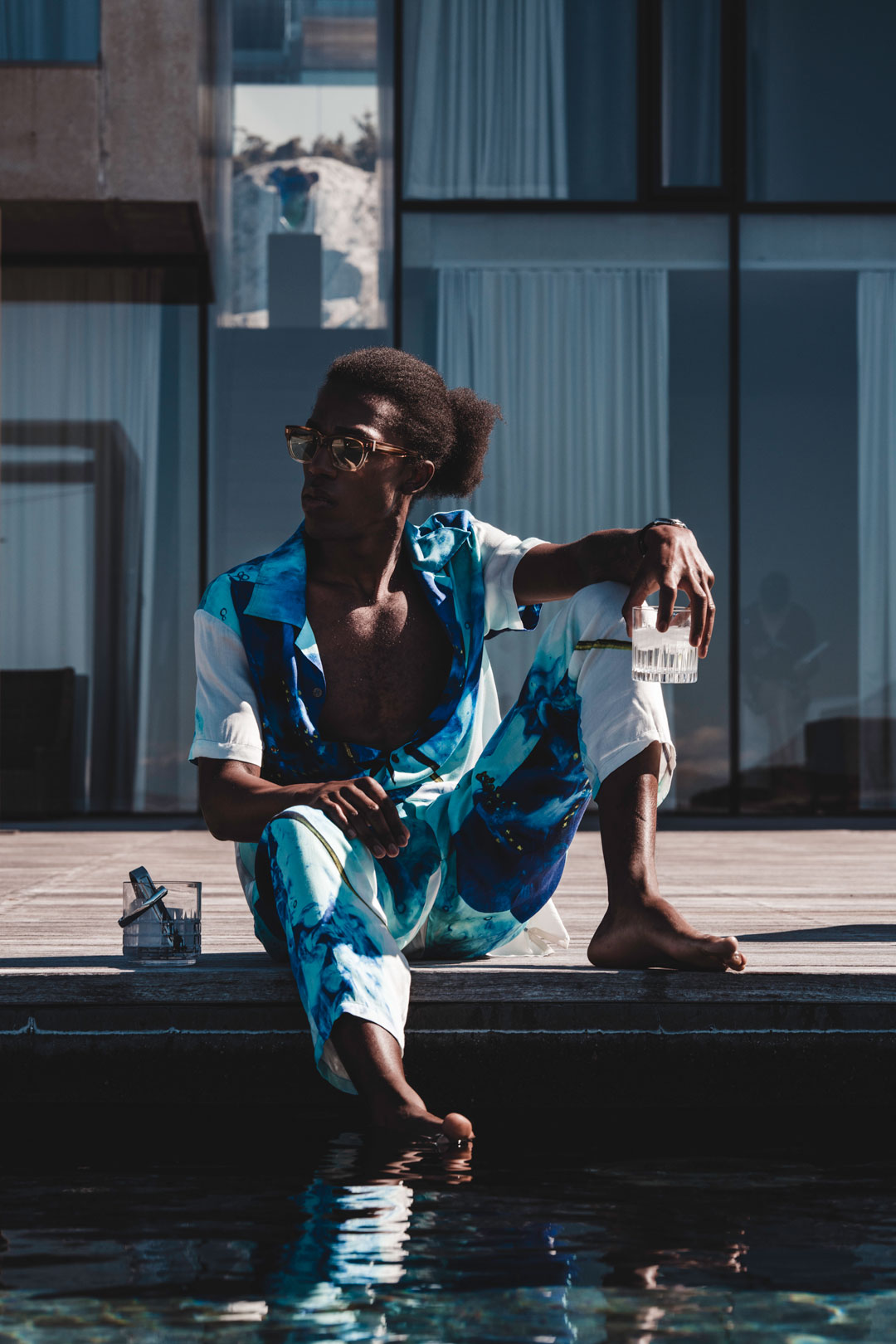 Shop the look (2)
What are you doing right now as you speak to us, where are you in the world?
I'm back in Los Angeles working on my new Art series for 2021
How has the recent and ongoing pandemic affected you and your work?
It's definitely been devastating, especially what has been happening to our industry but we always have a choice to focus on the good instead of the bad in every situation. It was good to spend more time with ones-self as an artist. I had a great opportunity to focus on new ideas and to create new art without any disturbance of schedule. Finally, I had time to look into all the things that were put aside for so long and enjoyed looking back into those things and finally have the time to try to finish whatever I could.
Where were you born and raised?
I was born in Tel Aviv, Israel. I was lucky enough to grow up with the hard influence of European cultures. As a young man growing and travelling throughout Europe, I always loved the different style, fashion, culture, language, art, architecture, history and the great museums. Crossing the borders and travelling from country to country, was a great cultural experience - one I will never forget.
How's your schooling? Were you academic and did you specialise in the more creative subjects?
I was always drawn to art and history. I loved going to museums and getting lost in them. Back then it was different, we forget how the world used to be without having Google search and the Internet. Now we can find anything we desire to know in a click of a button. I think we take it for granted.
Visiting museums, looking at old paintings and sculptures was very inspiring and I liked the history books for the visuals more than the narrative.
As child I used to make my own interpretations from photographs. I used to make stories up in my head, which were often far removed from the real version. I was always looking at the hidden details in paintings.
When I was 11, I bought my first camera and had a limit of one roll per week. It used to take me a long time to decide which frame to click and capture and because of this experience, I usually don't take lots of frames when I shoot. When I photograph subjects, I take my time to find the perfect image in the perfect setting when everything just comes together before I click.
After High School I enrolled and studied art and photography ( I always loved having a camera wherever I went ) so as you can see, even before school, I was already experienced with photography and lighting. I made my own lighting from the age of 13 in fact.
"I put 100% into any project and I don't stop until I'm happy and can say I have completed it"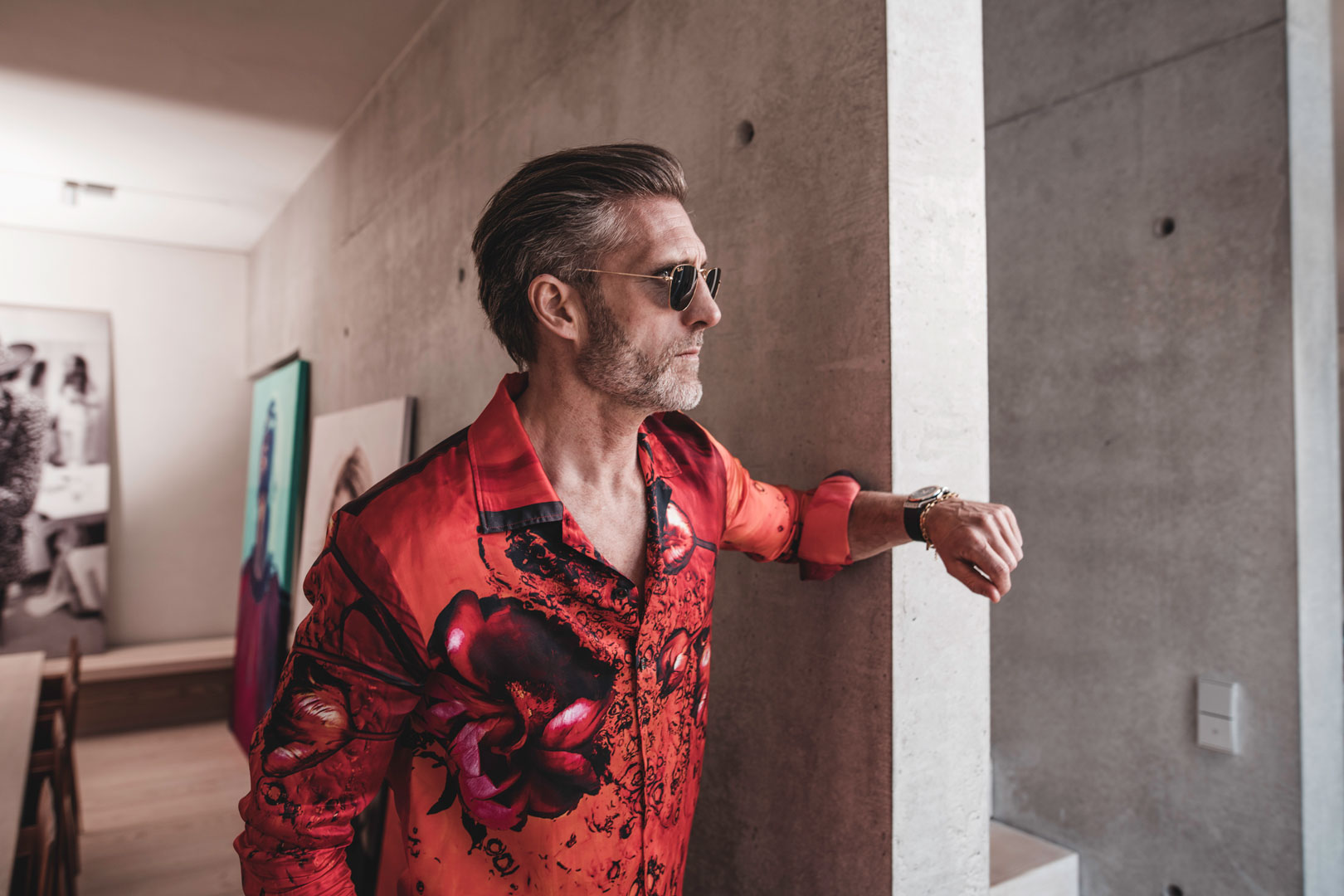 Shop the look (1)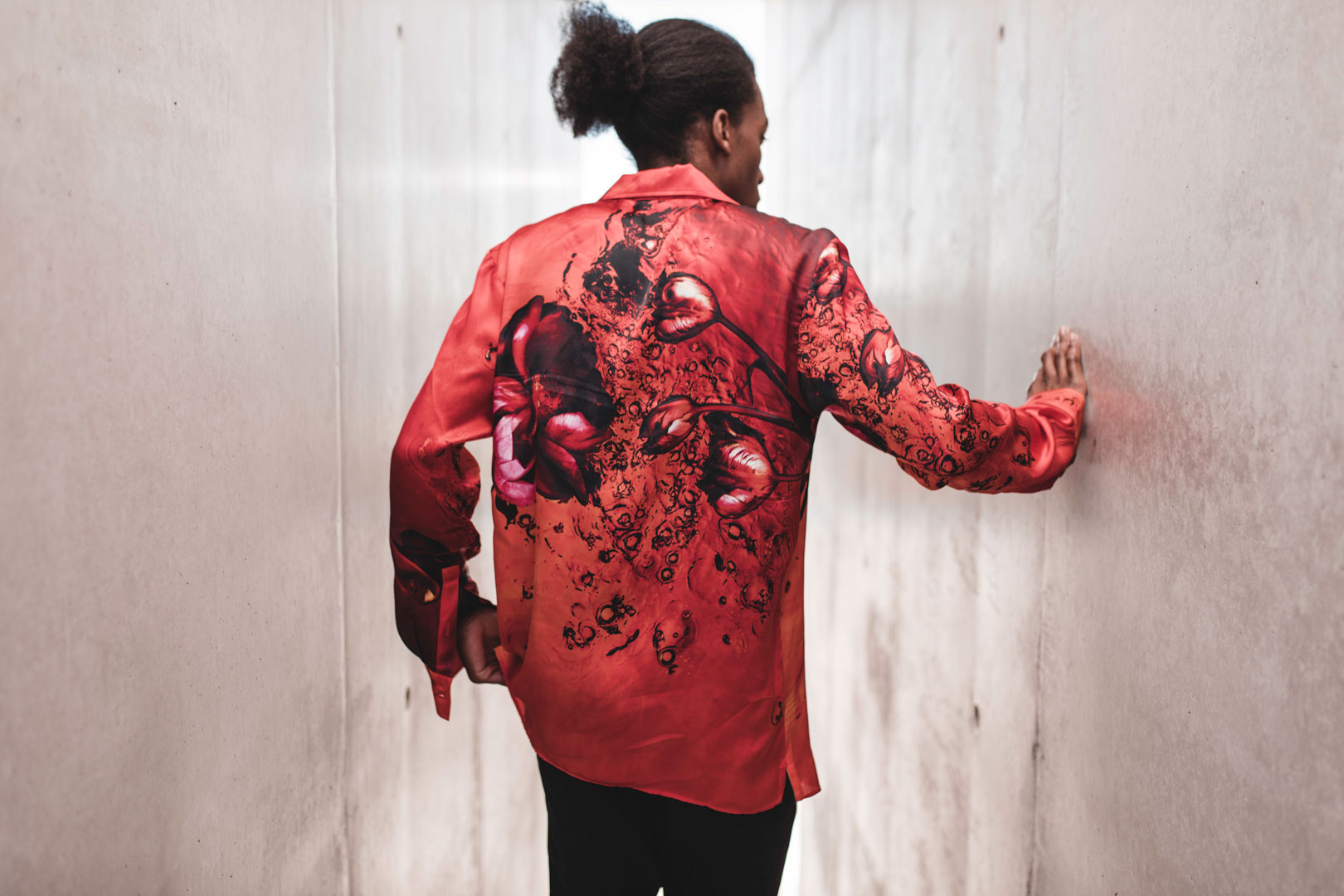 Shop the look (1)
What first attracted you to art and in particular photography?
I was always drawn to both Art and Fashion. I was fascinated by the glamour
As you developed your skills set, was there anyone in particular that you recognised the nuances of?
These are the guys I loved since I could remember - Irving Penn, Helmut Newton, Richard Avedon, Erwin Blumenfeld, Paolo Roversi, Patrick Demarchelier, Tim Walker and there's some others that I haven't mentioned that are icons in the photography world
Your style is very captivating and you are exceptional in capturing a character or evoking a feeling with your work?
I put 100% into any project and I don't stop until I'm happy and can say I have completed it. Some of the art projects have taken me a few years from start to finish
You use light and colour in a very clever way?
I have been playing with light all my life. I have been living in my studio and never stop exploring. Even today I'm looking for new ways and new looks. All my work is done on camera. I still shoot as I used to shoot film - everything needs to be done at the time, that's the real deal of being a photographer for me. Photoshop didn't exist when I started shooting. Everything you envisage has to be done as you click and take the photo. The planning and putting everything together can take some time planning. The final click is the last stop before the art is done.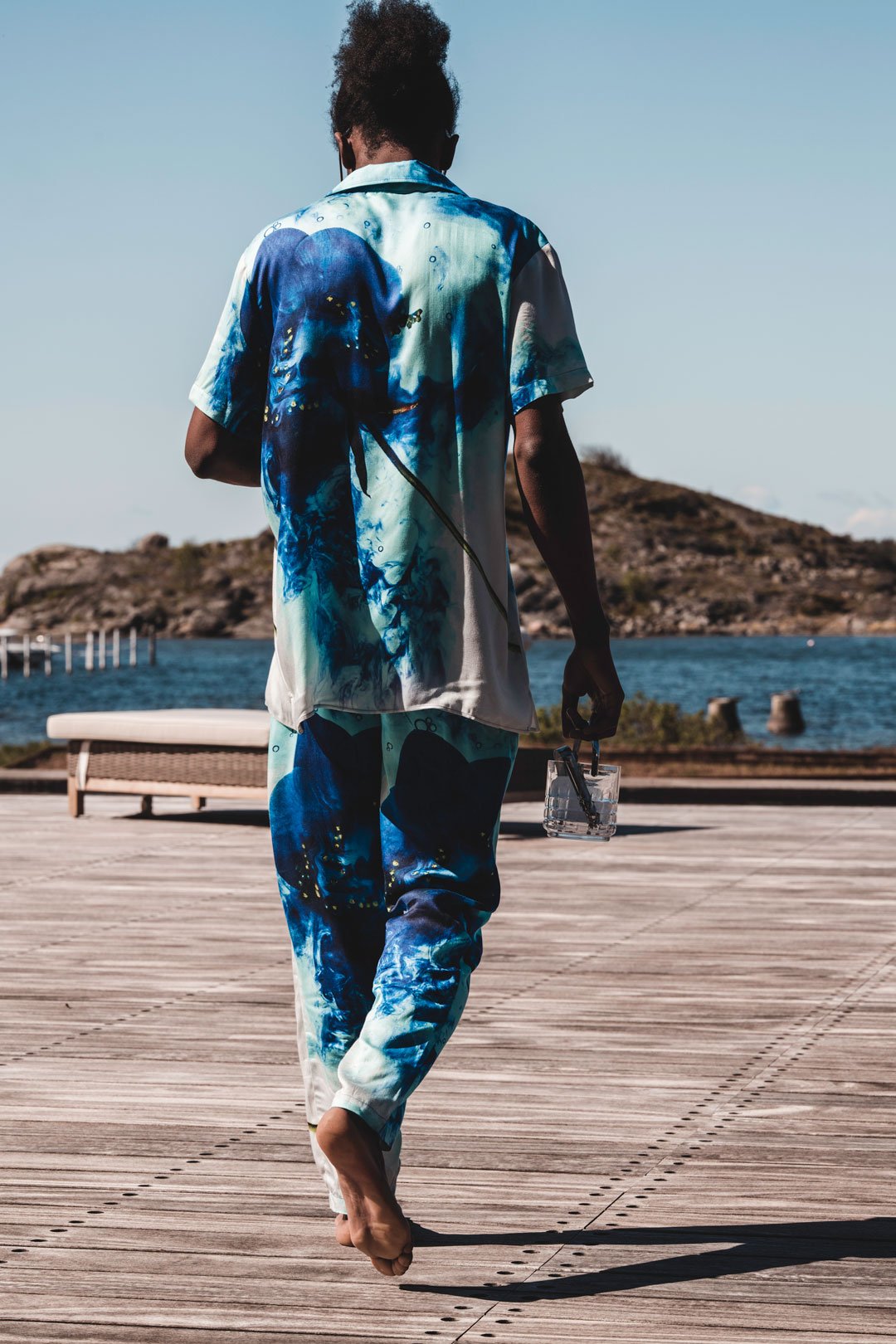 Shop the look (2)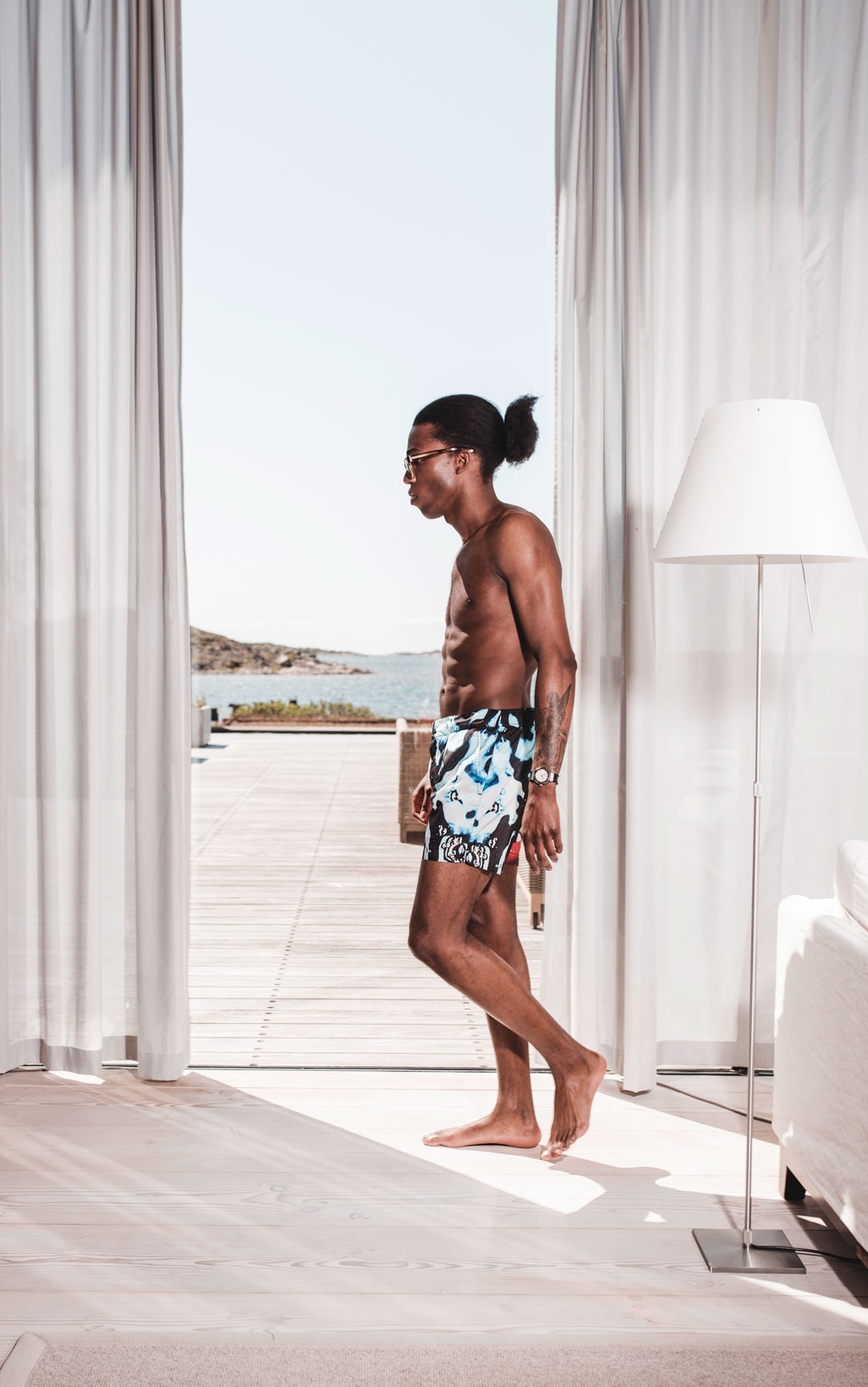 Shop the look (1)
Describe to us what makes a good photograph from the mind of Giuliano Bekor?
A good photograph needs to have depth, demotion, emotion, it can be a conversation piece, it can have an abstract element - hidden detail. A good photograph starts with good planning or sometimes it can be a snapshot of a special moment. A good photograph needs to grow on you. Sometimes it takes a while for the viewer to really understand what he or she is actually looking at.
How did you first hear about the LIMITATO brand and what did you initially think of the products?
I was approached by LIMITATO - I love the brand concept and I really like the way that LIMITATO mix art and fashion.
This is your second season with them, what pieces will you have within the collection and is there anything you are particularly proud of?
Yes, this is the second season we have been working together and I really like the team and the experience working with LMITATO We chose the Emulsion & Echoes series as both series are shot with the same technical style. I shot the images through water and colour oils and lighting effects and what I like about these series is that every click and every shot look so different. With the oil and colours mixing with the water, everything changes in matter of seconds and the magic happen
EMULSION INTRO Oil and water are thought to have an impossible chemistry. This series explores the kaleidoscopic affect of colour as it transforms into shapes, obscuring the faces of subjects and rendering them painterly. Each work represents a moment in time, never to be replicated.
ECHOES INTRO Electric and sensual, Echoes captures the interplay of oil, water and organic materials as they bleed together in a languid environment. Shot in-camera with no special digital effects, this series renders a shape-shifting and often kaleidoscopic vision of sexuality, rapture, creation and the transcendental experience of bliss. No two frames are alike. As the eyes linger, abstract forms appear as characters – creatures, animals, human faces. Colors dissolve like an audio vibration that shifts and collides with its surroundings.
LIMITATO works exclusively to curate the very best art and photography for a consumer that hasn't potentially seen it before, that must be a good thing right?
This is why I decided to collaborate with LIMITATO. I really liked the concept. I have been approached by many clothing companies in the past and to be honest I have never collaborated with anyone before this. No one, for me, has had that perfect concept and style before. LIMITATO really gave me the feeling, for the first time of the benefits of making an exhibition on garments and having the platform of exhibiting art via a fashion collection. There's always more ways to grow and even make it better for next season
What's next on the agenda for you?
Since Covid 19 started, I have been adding a full list to my agenda everyday. So many more amazing ideas that I've started and some I can't wait to start and finish. It has been one of the most creative times I have had in my life, especially during the start of Covid when the whole world just stoped suddenly. I was able to start doing all the things that I'd not had time to finish or explore. I guess in some weird way we all really needed this. In the midst of all this chaos there was lots of hidden beauty that came in different forms.