2020.11.30
Speaking to the founders of Limitato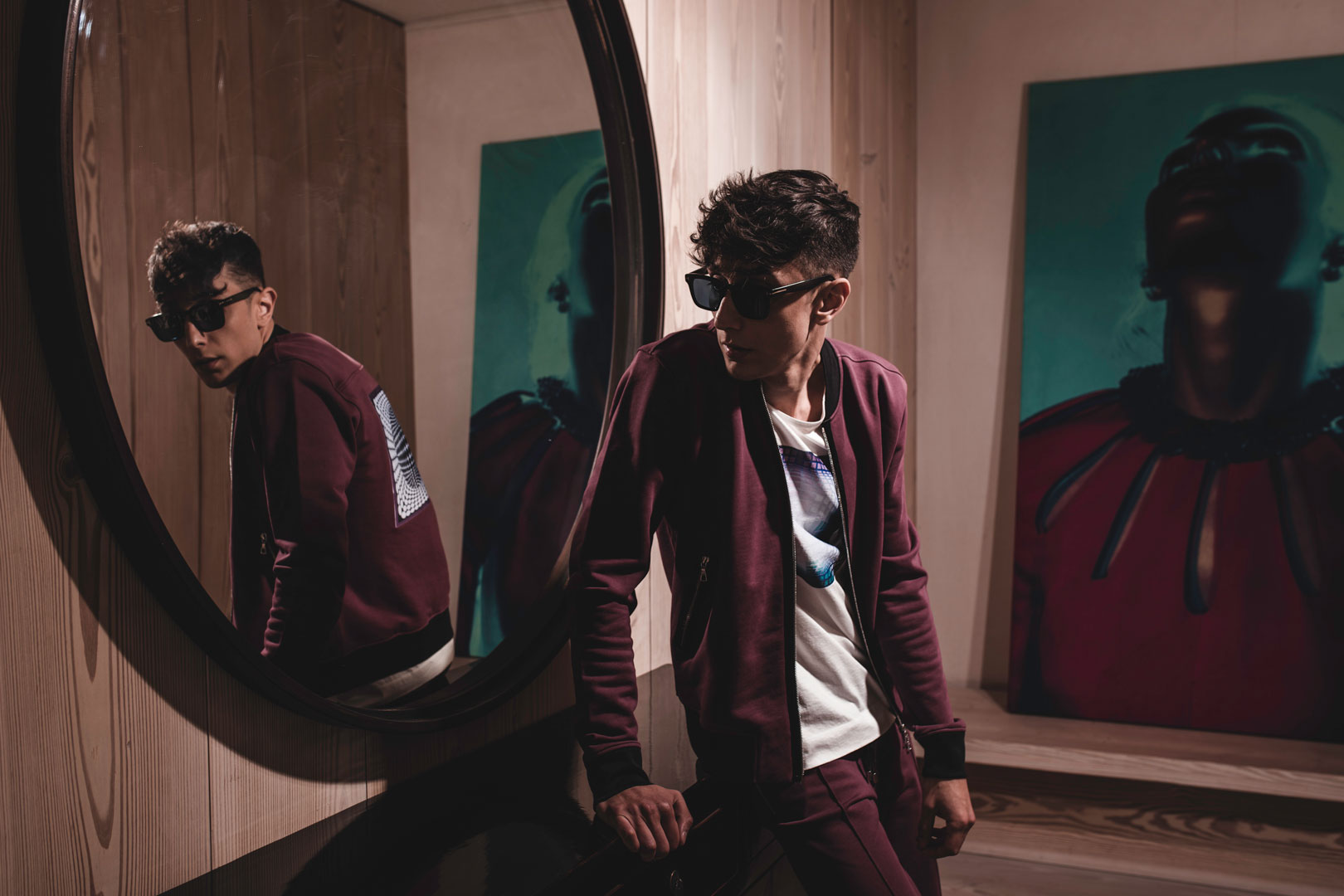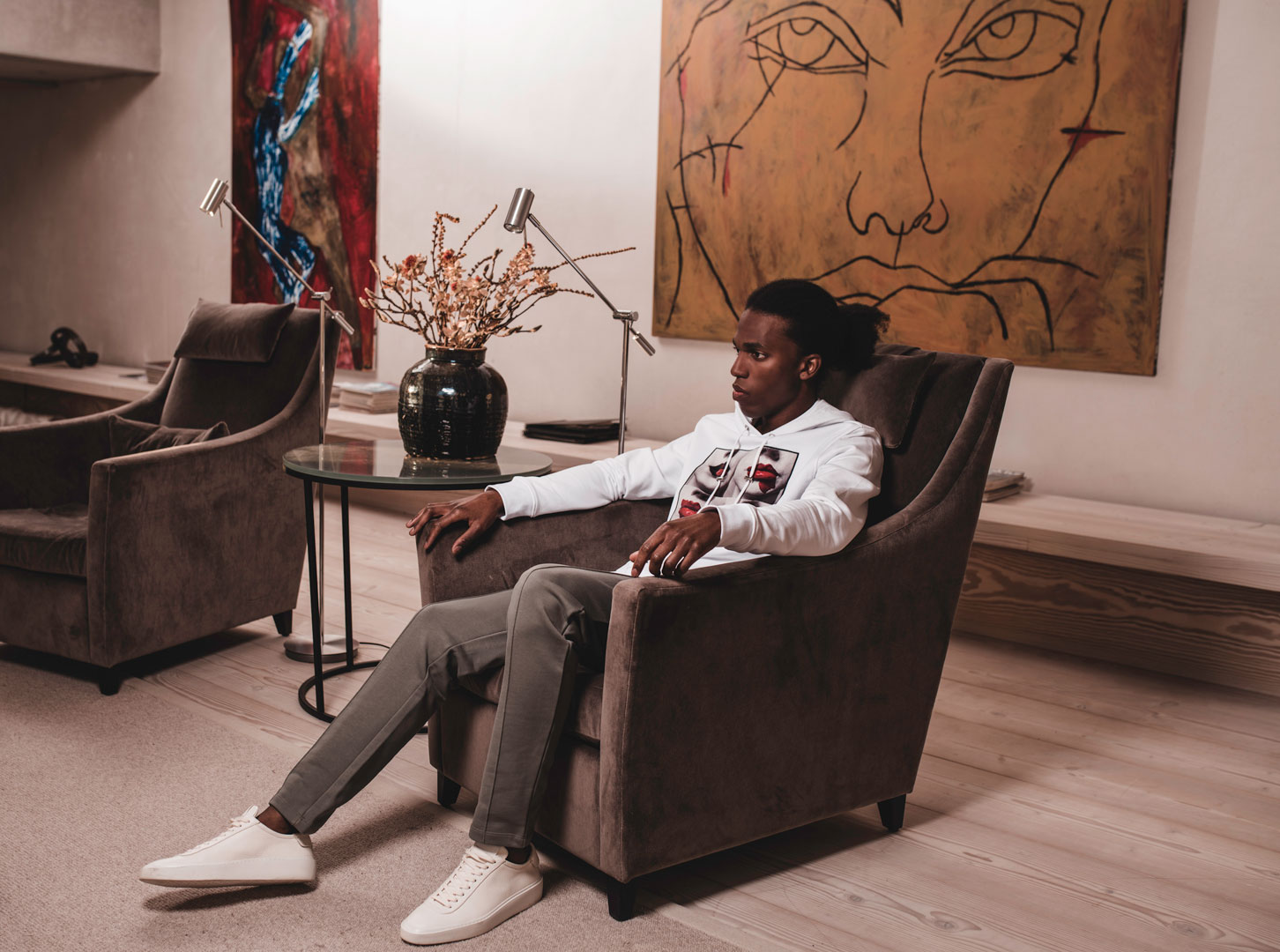 How does it feel to be four years in to your career as the founders of a growing fashion brand?
It's amazing to think that it's just four years since we appeared last-minute at Pitti Uomo having driven all the way from Gothenburg in Sweden. That could be a lifetime ago because so much has happened in-between. Of course, for us, behind the scenes the time-frame has been much longer.
Inspirations, thought processes and what you thought you wanted and where you think you are headed all change in this business, it's such a roller-coaster ride of emotions and potential bumps in the road but we wouldn't have it any other way. It's exciting, no day is the same and to see where we have come from is truly unfathomable at times.
What hasn't wavered is our focus on creating garments with a difference, that have a very detailed finishing and artisanal quality and that offer a real style alternative for a consumer that is independent, forward-thinking but also driven by an evolution of old meets new.
How has life changed from 2017/2018 through to now?
Oh hugely. We started out really specialising in T-shirts working alongside icons and long-standing collaborators such as Terry O'Neill and Norman Parkinson and we drove the luxury cotton fabric alongside our now statement velvet patch which carried the artwork. This was the birth of Wearable Art as a movement and trying to channel our story. It was and remains really tricky for people to understand what we're doing, but we have always felt confident that we were fusing art and style and delivering it to a new audience - people that might never have seen it.
Today, we are evolving that offer. The collections have grown, the styles have changed and we take the next step on our learning curve to become world-renowned leaders of art-inspired luxury fashion.
The whole team loves very different things. That's the beauty of working organically with people you like and can trust - it's an honest, open platform where everyone can play their part.
Can you tell us a bit more about your team and how many territories you work with/in?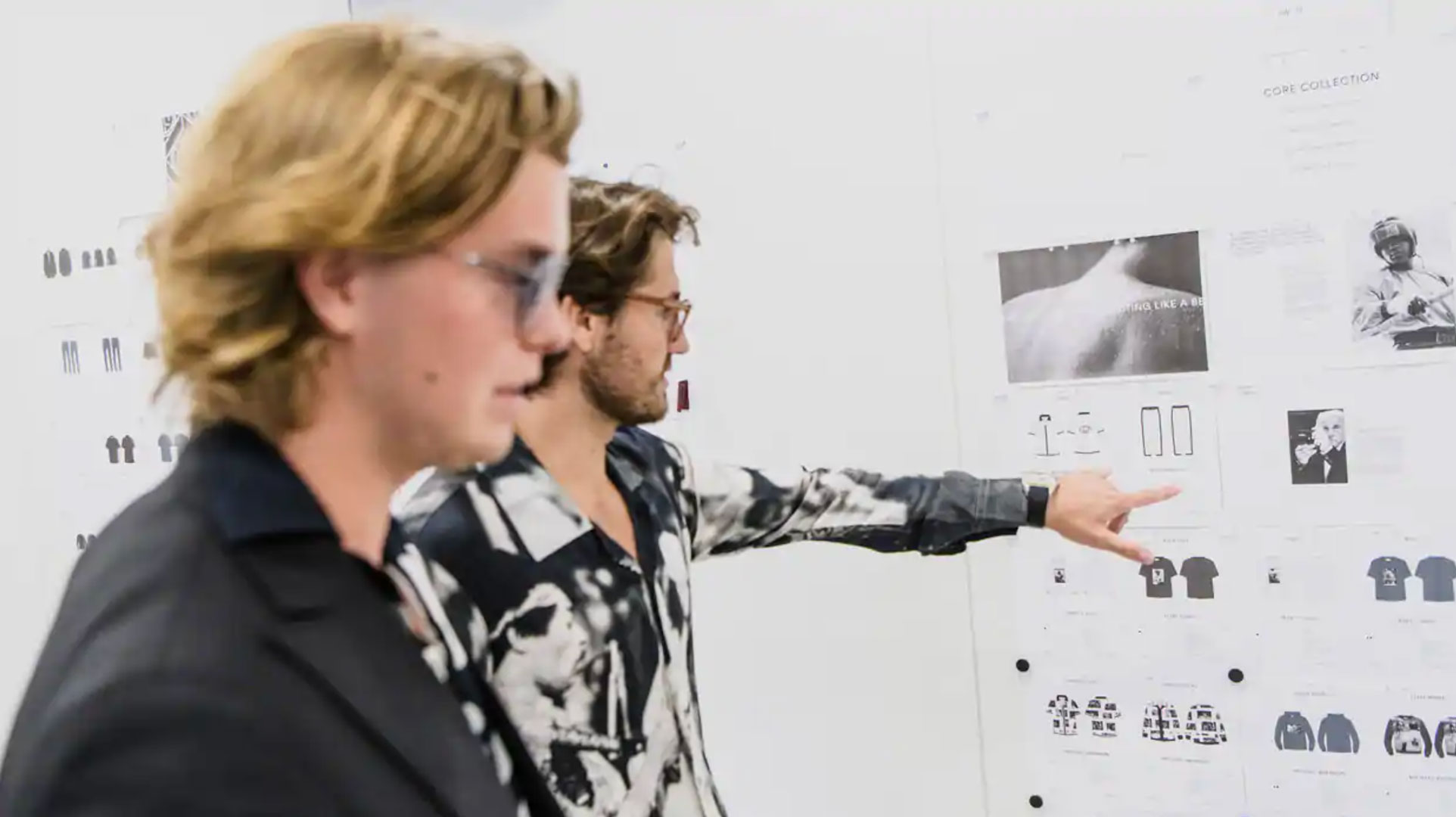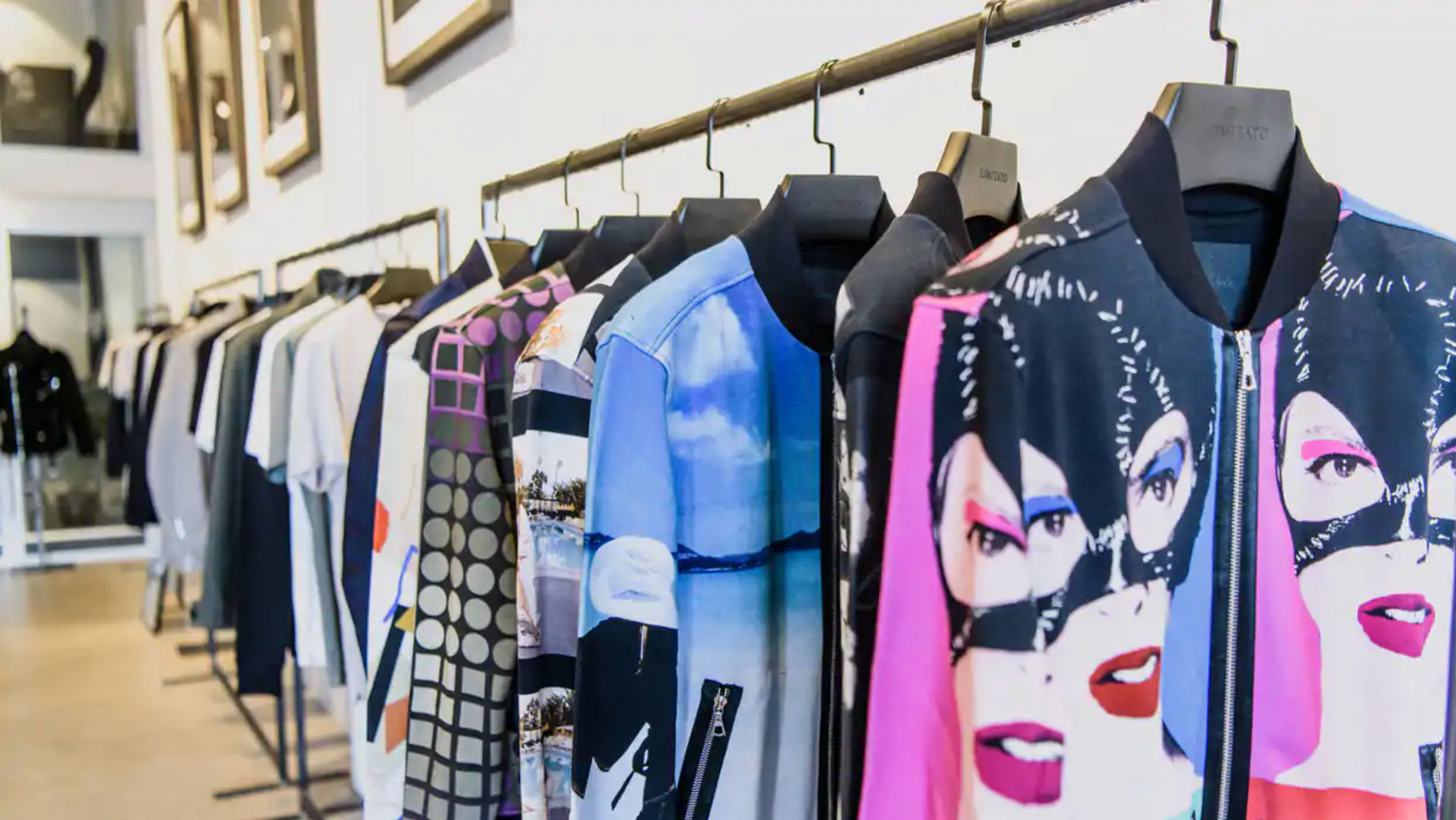 We are all friends from our younger days, be that childhood or studying. We are part of a big group of close friends and then additionally we have brought in expertise from overseas to work closely with. Today we are a truly global business, from the US to Russia and everything in-between. Hotbeds for us would include the US where we have just opened our first showroom, but also the UK, Scandinavia and Germany. We have been presented in person to the press a number of times now in London, Munich, Hamburg, Milan and New York. We are also stocked across the world in stores including Harrods, Farfetch, The Webster and Luisaviaroma
You are bringing Wearable Art to the fore. How easy has this been. Are people slow to 'get it' and why do you think that is?
They do tend to be slow on the uptake which is my honest opinion, but if you look at it positively, it means that what we are doing is something very different. Our packaging, certification and the limited edition collaborations combined with luxury garments that might not always be to everyone's taste sums us up. We are brave enough to create what we want to create and based on our own motivations, not those of others.
Is the aim now to be more selective about who you work with to help run a more economical business in terms of your time?
I think that is a good observation. We have been delighted to work with everyone that has taken their time to be part of LIMITATO, but we have been guilty of trying to put too many pieces into a project that just didn't need it. It's easy to get excited and carried away in this industry and experience helps us to deal with that. We are young and energised and that can be a disadvantage as well as an advantage. So yes, in essence, working with a handful of great partners on a really focussed collection that smacks of quality throughout is very important.
What challenges are you facing today, obviously the pandemic hasn't helped right?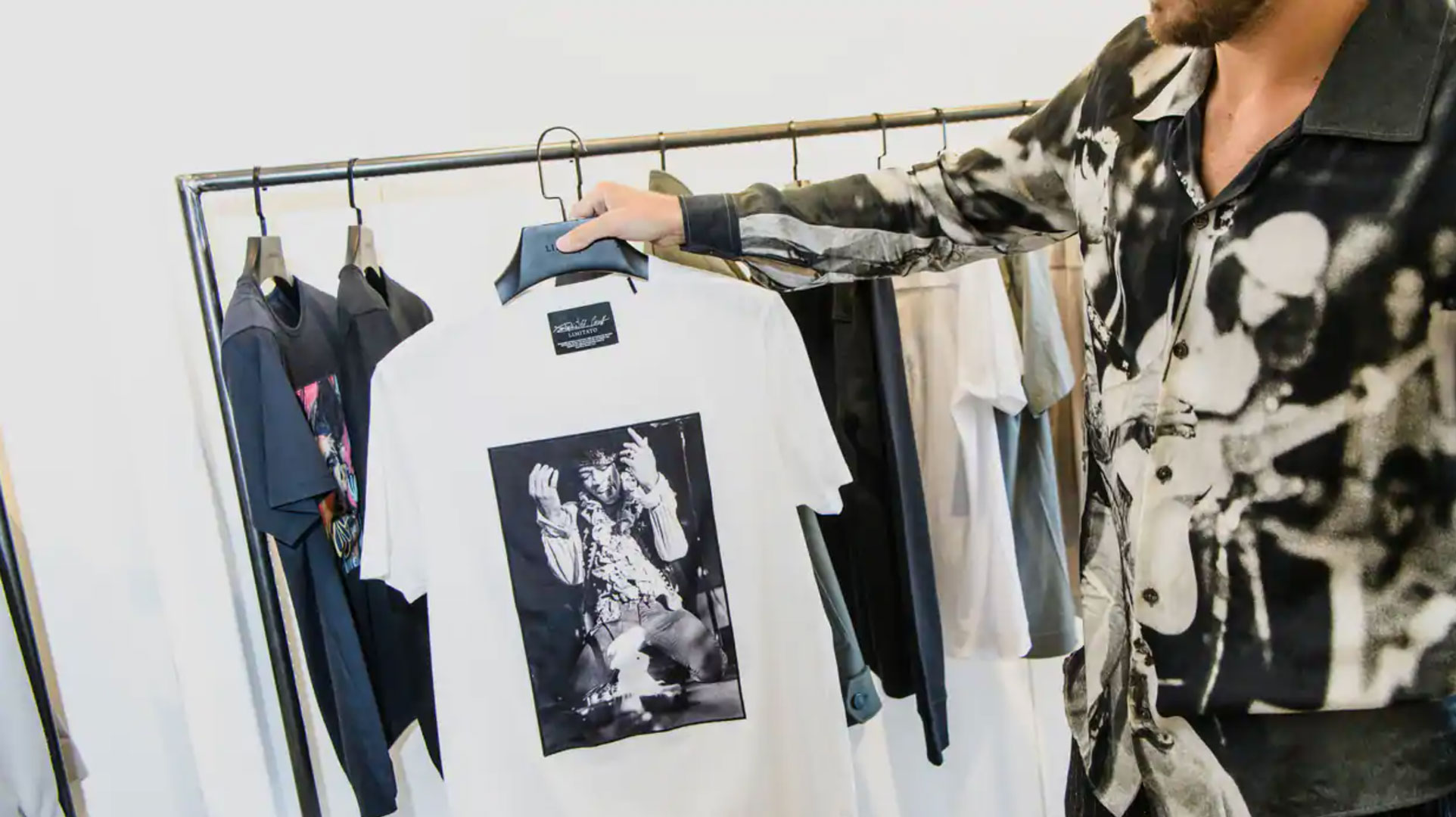 Shop the look (1)
There will always be challenges and LIMITATO is no different. There is a lot of investment and to do that there needs to be a return. Often that can be a tipped and uneven scale in the early days. We haven't been shy to commit to trying things out because we believe that not to try is to fail, however, we would be lying if we said that we haven't, and continue to have, times of uncertainty, whether sales-led, media led, manufacturing issues, delivery delays etc…it's par for the course. Covid-19 did hit us in terms of orders and making those key sales ahead of season, but we have rolled with it.
How important is agility in today's climate?
Massively important. This is the benefit of being a young company, we can adjust and re-set to focus on a particular area that we know will perform - in these times of COVID-19 that has obviously been online and selling via this platform.
Of course, as modern versions of the traditionalist, we also communicate in different ways, we interact and engage through social platforms and through our journal which carries news and interviews from within the business.
Is the artist element to your collections still as important as it was, or is there now a natural progression away from that?
It's still as important. We are effectively the purveyors of wearable art. What we would say is that the collections have grown, so we are bringing in new designs and new ways of achieving our garments without everything being a walking gallery and that's OK. The freedom of expression is what we have been communicating. Art is a freedom of expression. We have been beating on this drum to communicate this message by utilising art as a message for people to feel free to what they truly want to.
Now our name is out there, we can play with parts of our collections that are more about 'our' own art and inspirations and what makes us tick as a team and as people. That's OK too.
Can you explain how you are evolving your offer now. You have your 'own' Limitato collections in the mix with Private and Signature…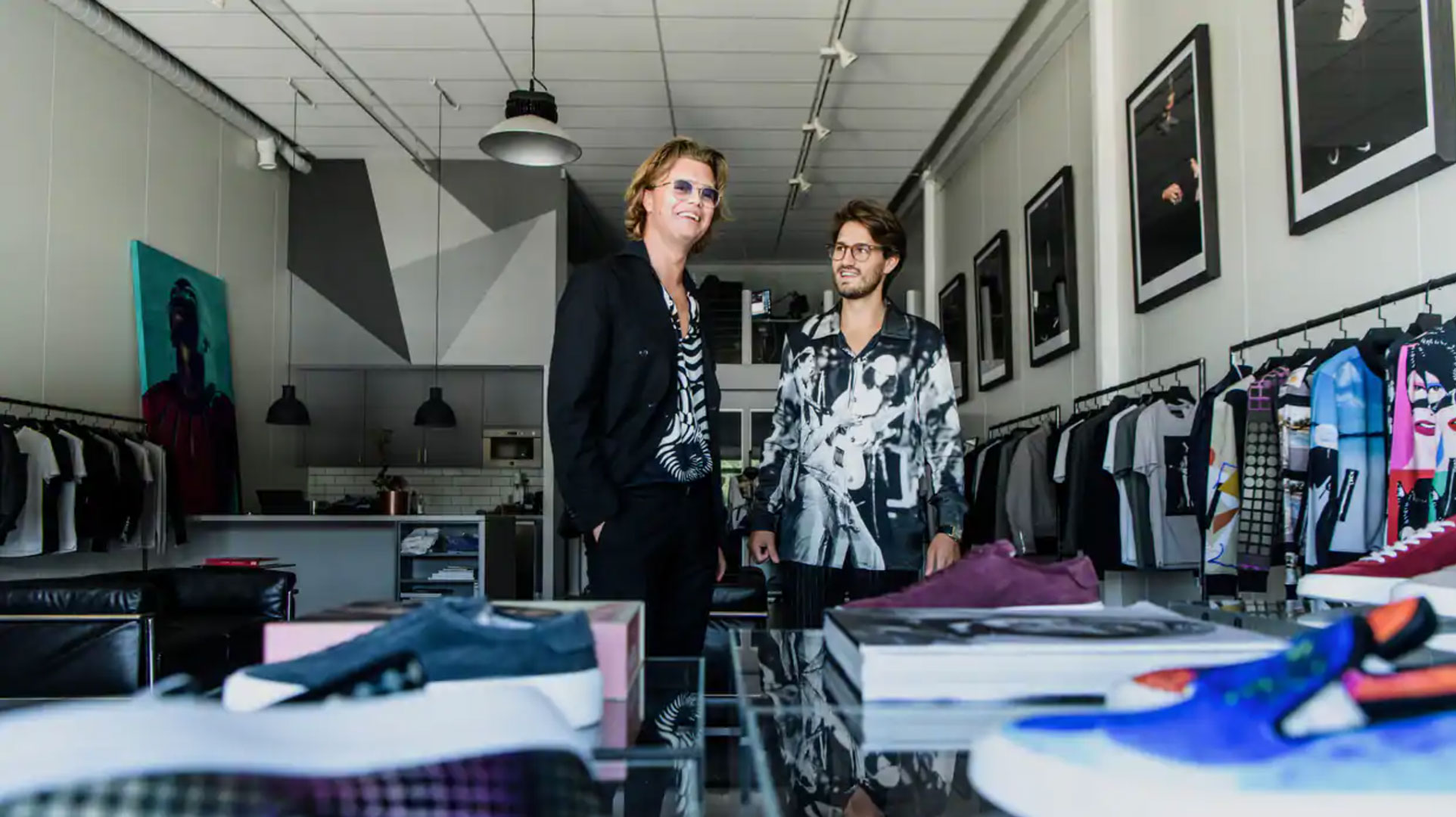 Totally right, we have the Signature collection which we feel is very slick and stylised. It carries our same colour logo and that's it. But look at it like this...you become an art form and a presentation when you wear clothes. We all do. We are all looked at and made assumptions of in daily life, Signature allows us to be that blank canvas. Our Private collection is a little different, if combines art and photography as well as the old and new to create visuals on our garments that are arresting, thought-provoking, pretty retro and really just bloody cool, but WE have created this art ourselves which has been born from a love of the industry and our heroes. 
Do you work well together?
We are a family. We are all friends and always will be. We will always support one-another and that is the first thing to say. Do we fall out…yes. Do we disagree…of course. Do we sometimes want to kill each other…I'm sure. At the end of the day, we are normal people with feelings and in a high stress environment that gets skewed a lot.
So what now? Where are you going?
We are focussing on our SS21 collections and campaign which is really on the curve of change for us. We are launching nicely to media in Germany and in the US and continue to build the vibe for the brand here in Sweden and over the water in the UK.
We have some very exciting partnerships to announce in the coming months, including in terms of design and events-led activity, so please do watch this space.