2020.12.16
Speaking to Janie Hendrix
The journey we take here at LIMITATO is often interesting, we get to do some truly cool stuff admittedly, however not much can top the experience of working with artists and icons to the level the late, great, Jimi Hendrix. 
Here we speak to none other than Jimi's sister Janie, a film producer and CEO of the Hendrix Experience, who remembers her brother as 'living in the moment' with a tremendous aura and warm, caring side.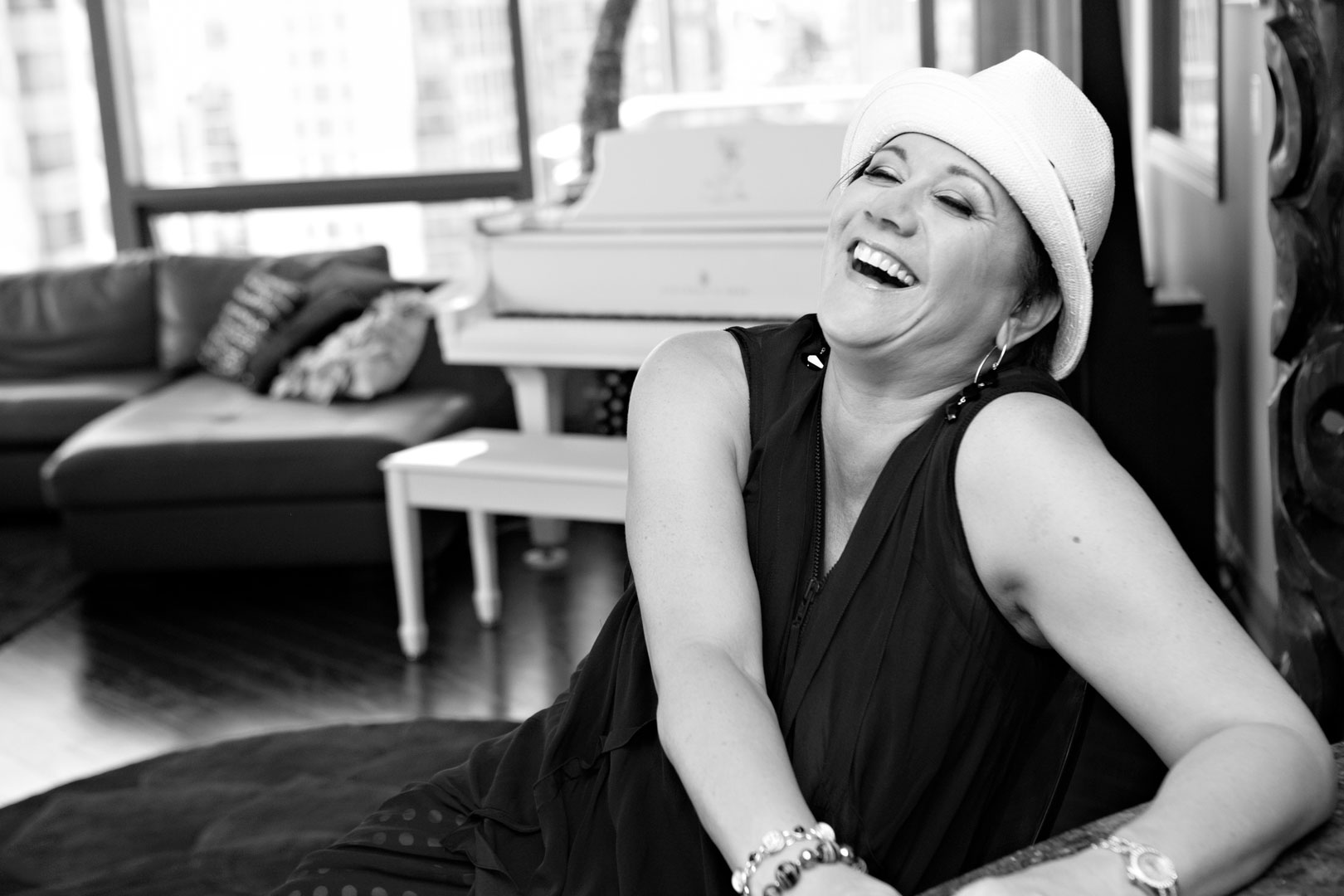 Janie, thank you for speaking with us here at LIMITATO. It is an immense pleasure for us. How are you?
Good, thank you, it's pleasure to speak with you.
How's everything with Experience Hendrix and what are you doing in and around the pandemic. How has it affected you/the business?
The global pandemic has been a challenging time for all of us. We're grateful to have been blessed to remain healthy and well. Our hearts go out to all who have been touched by this dreadful virus. We are hopeful for an end. Although COVID-19 has presented struggles, the beautiful thing about music is that it heals the spirit.  Jimi's music and positive influence continue to be a source of strength and hope in the midst of trying times. That is one of the reasons we have been consistent in working to bring Jimi's music and projects to the public during the pandemic. Our work has taken on a different look in terms of limited travel and quarantine. But it hasn't stopped us from carrying on Jimi's legacy.
What's on the agenda that you can talk about given the unique circumstances we find ourselves in?
Music releases are always at the forefront of our work. There are vinyl recordings and film projects being made available. We have worked with Gibson to create and present a beautiful limited collection of Jimi's guitars, including his Flying V. We've also been in product development of several other thematic items, such as headphones. Clothing lines are in the works. I'm proud to say we've launched a music channel as well. Quite a few exciting works are underway. Stay tuned!
"I enjoy walking the streets where my brother walked"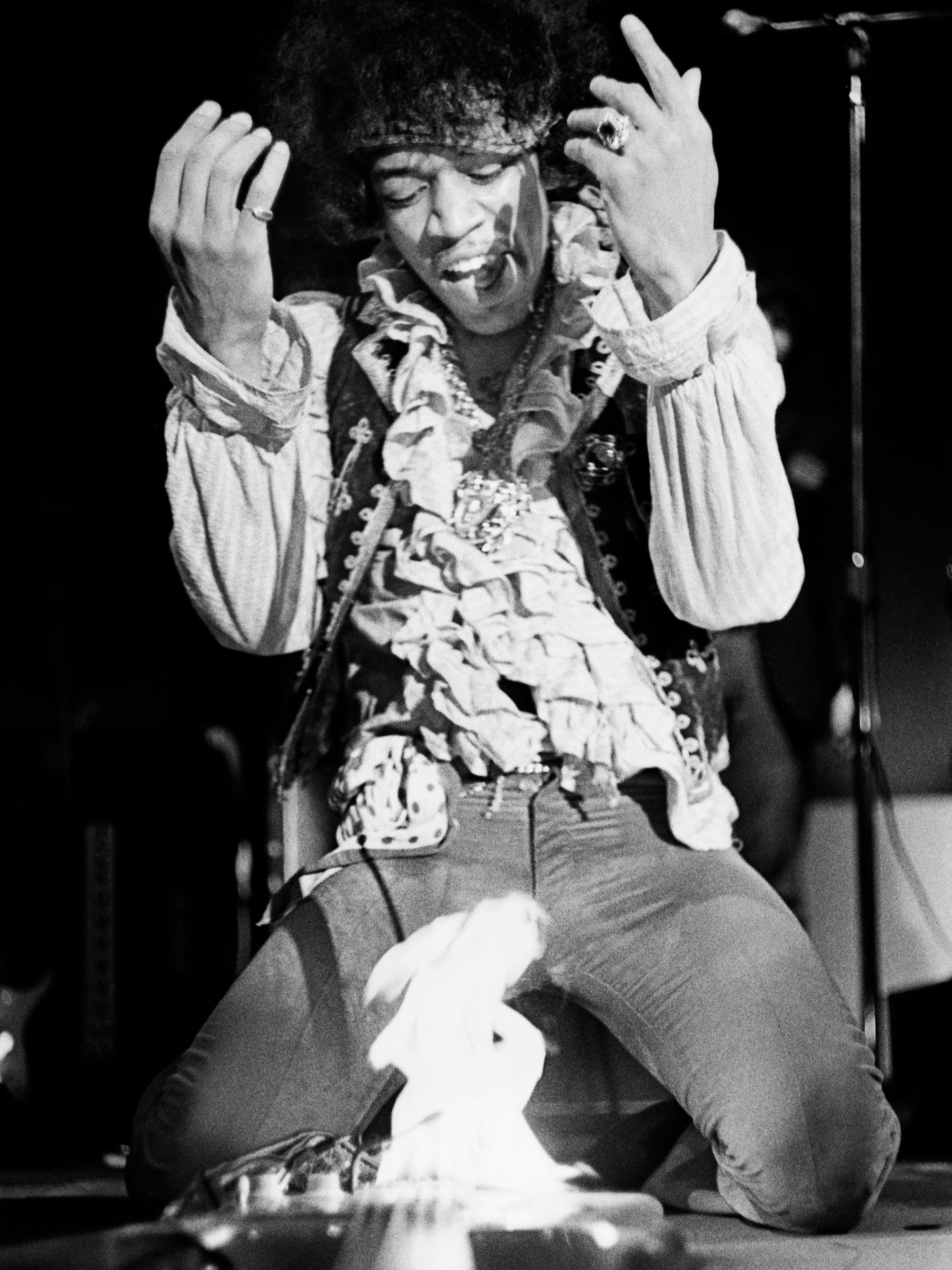 Shop the look (1)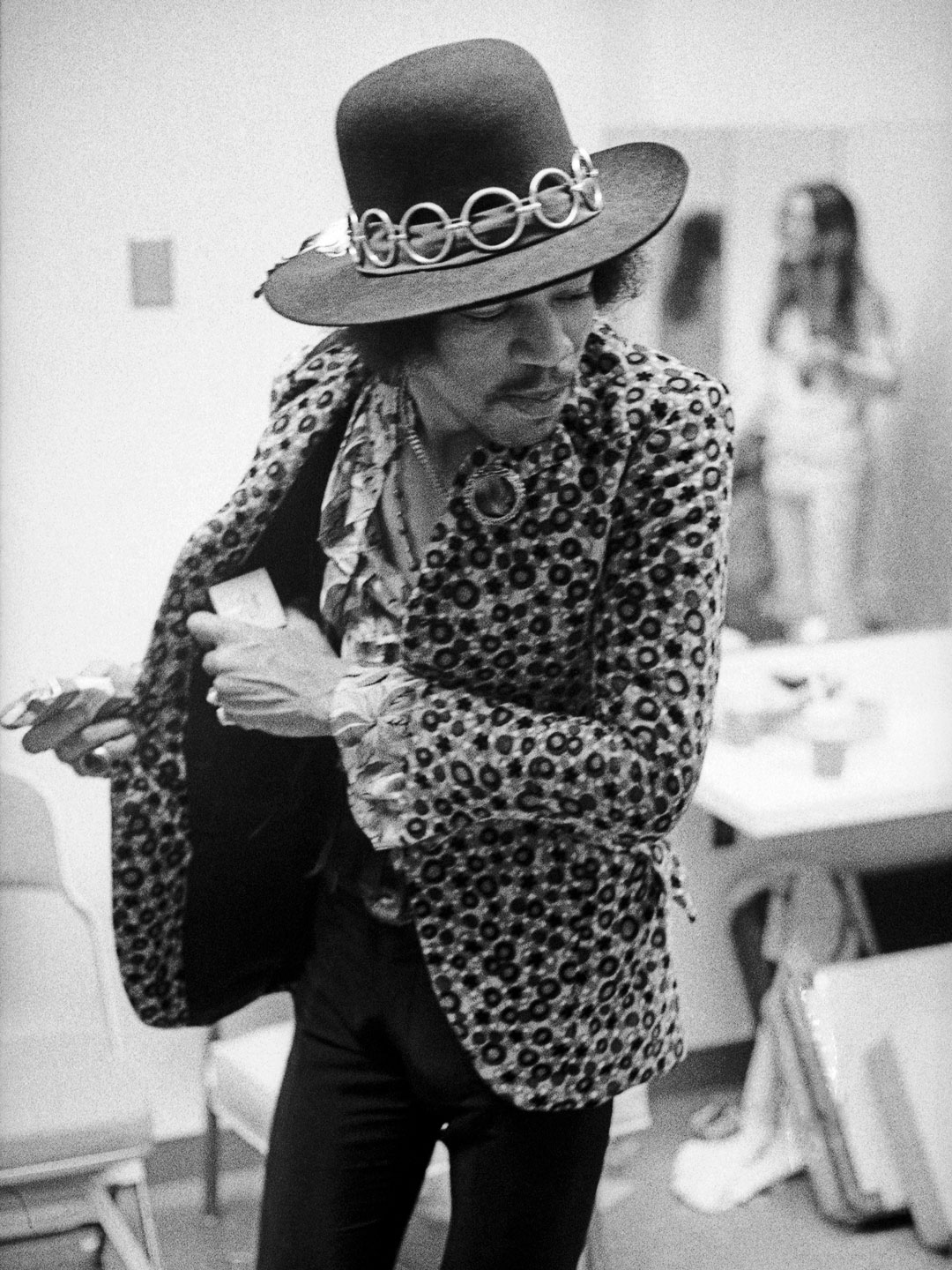 Shop the look (3)
We are speaking via London, which had a huge impact on Jimi career-wise and obviously where he died. How do you feel about the city? 
London received Jimi with open arms and became a second home to him. He was inspired tremendously there, we are comforted that it was a city he loved. London will always have a special place in our hearts as well! Jimi was honored with a Blue Plaque at the flat where he once lived. It's widely known that Jimi's introduction to the London scene was the impetus, in large part, for the explosion of success that would follow him. I think that if a person could be in two places at the same time, Jimi would have been on both sides of the pond.
London still has a very strong musical vibe, it's felt wherever you go, especially in Carnaby and Soho. Do you come here often? If so, what is your personal experience?
I've been to London numerous times and my experience has always been amazing. Among my most vivid experiences have been events where Jimi was honored or studio sessions there. I enjoy walking the streets where my brother walked. I always feel a sense of being connected. London truly does have a powerful musical vibe. It's palpable. I'm sure that's why Jimi loved it there.
We are obviously working with the stunning imagery of Ed Caraeff, images you must be so familiar with, but what is it like to see it presented in a different way via LIMITATO?
Anything unique and innovative thrills and intrigues us. Jimi was unique and quite extraordinary, so we tend to gravitate toward work that's in keeping with that approach. The LIMITATO treatment in this line is inspired. It sets the creative bar high. We'd expect nothing less.
"I knew Jimi as my brother before I saw him as a celebrity"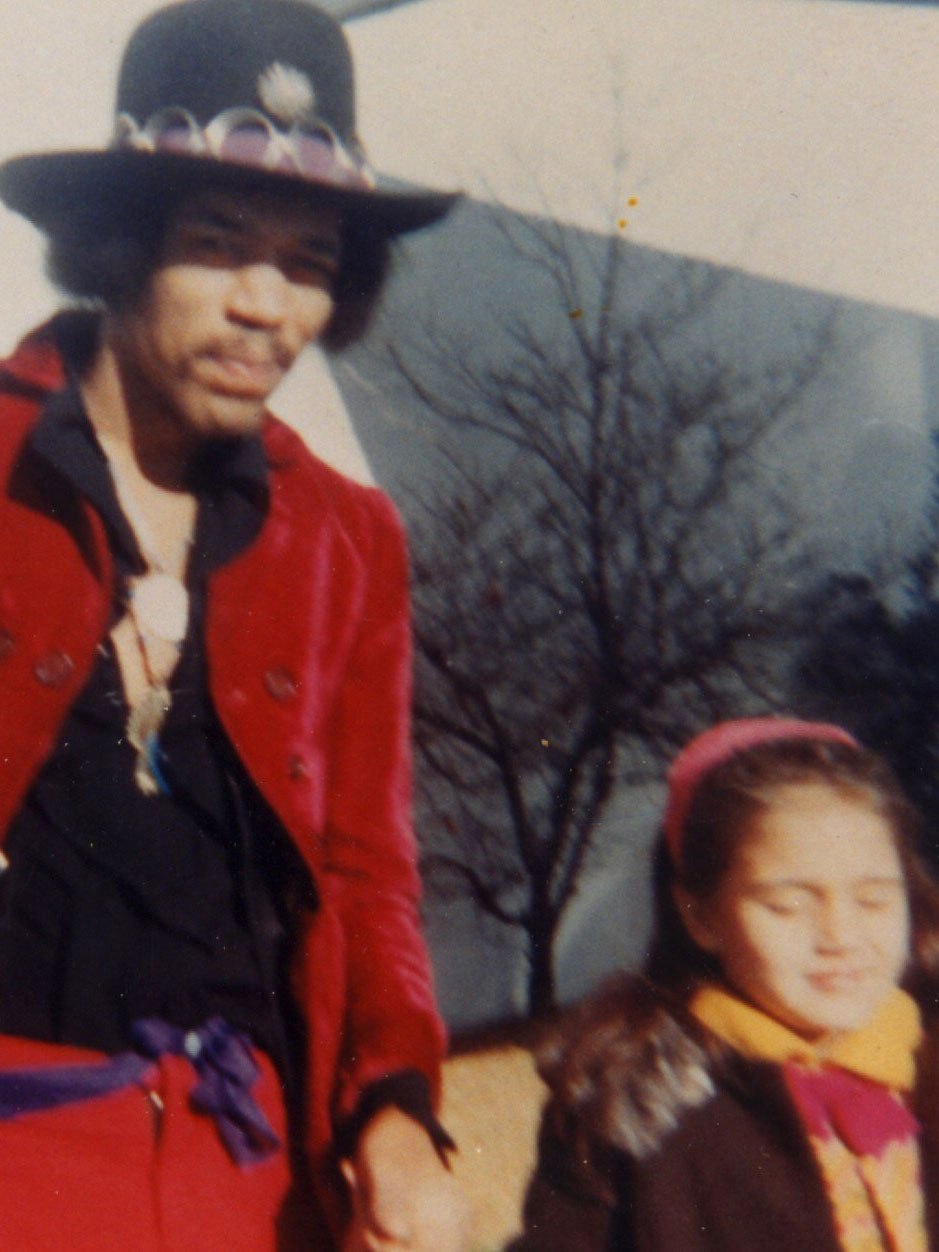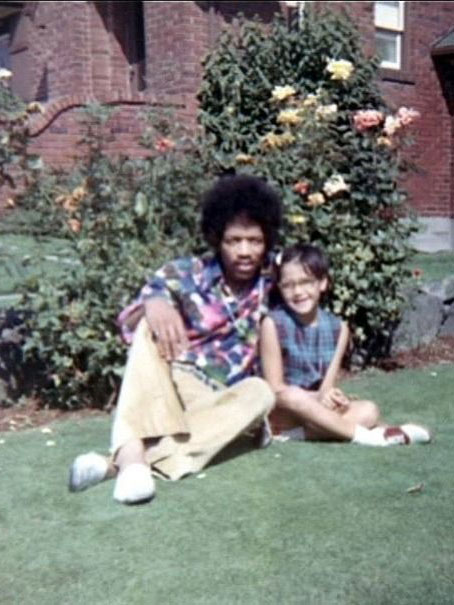 Jimi was considerably older than you and I've read you have quite vivid memories of him, is it hard to now separate the iconic figure from the older sibling?
It's not difficult at all. I knew Jimi as my brother before I saw him as a celebrity. He was larger than life to me because of who he was as a person, and as family. There was an innocence to our relationship that big brothers and little sisters share. That's what I remember most. He was a star to our family long before he became an icon. So, I see him now as both, but I love him more for who he was than what he was. Persona and person are two different entities. It's natural for me to separate the two.
When you look at these images, and when you see images of Jimi pretty much anywhere in the world, how does it make you feel?
It warms my heart and I'm incredibly proud of Jimi. He made the world his playground. And at a time when many would put limitations on him, he knew no limits. Seeing the images of Jimi is like watching him live! He enjoyed what he did and he had a beautiful life. The images are the evidence. That gives me joy.
Can you talk to us briefly about your own personal favourite imagery of Jimi?
I love the images where his inner peace and joy were captured. Where he was smiling on the inside like he had a secret and it spilled out in his expression. I also love the moments where he was completely immersed in his music and feeling something inexplicable, his face contorted with the strains of emotion. When the photographer caught those moments, it was magical.
"Jimi never came off as being a superstar with us"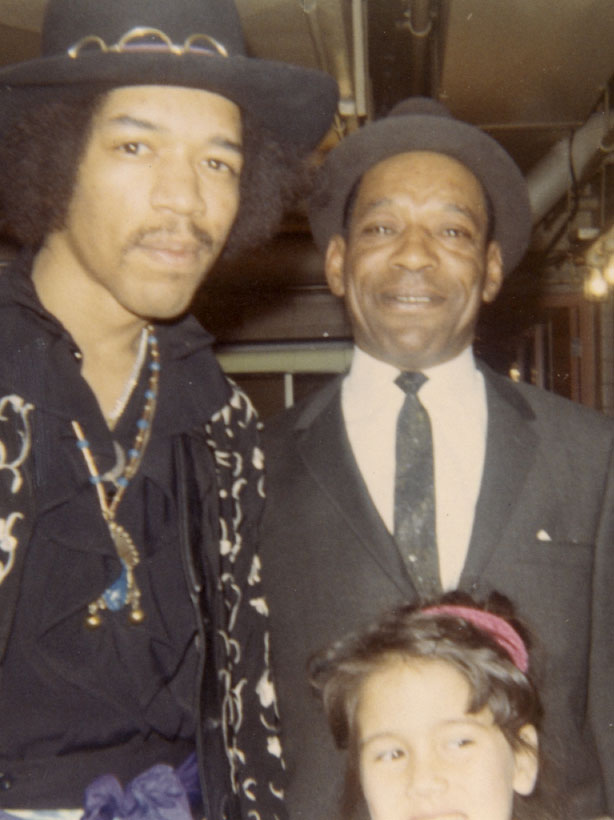 What, for you was so special about him, and this is not a question necessarily about fame?
His love for his family and the relationship he had with our Dad. Jimi never came off as being a superstar with us. He was a loving son, grandson, brother, cousin, friend. When he came home, he was comfortable. He was so content he would fall asleep on a sofa. The stage and the limelight disappeared into home and family. That was a really cool thing about him.
What do you think Jimi would think/say about his legacy if he were here today, do you think his passing at such an early age impacted that legacy considerably?
I think he would say he was glad to give the world something beautiful. He wrote songs and made music for the sheer enjoyment and to empower others. Knowing it's had this lasting effect would be exceptionally pleasing and probably pretty surprising too. As far as his passing impacting his legacy, Jimi lived more in his short life than many would live in 100 years! His legacy is simply that… A lifelong contribution comprised of a few years...and his music still lives on...
What are your fondest memories of your brother?
Talking with him. Even when there may have been distractions all around, I knew that he was focused on me. He lived in the moment. It was as if there was no one else in the world. I could see the love in his eyes and it was no secret that we were special to each other. One particular conversation that is still deep and endearing to me is when the two of us made a promise to each other. We promised that we would always take care of each other. And I think we both lived up to that promise.
"Jimi was love. He shared it freely. That's what he represented to me then and now."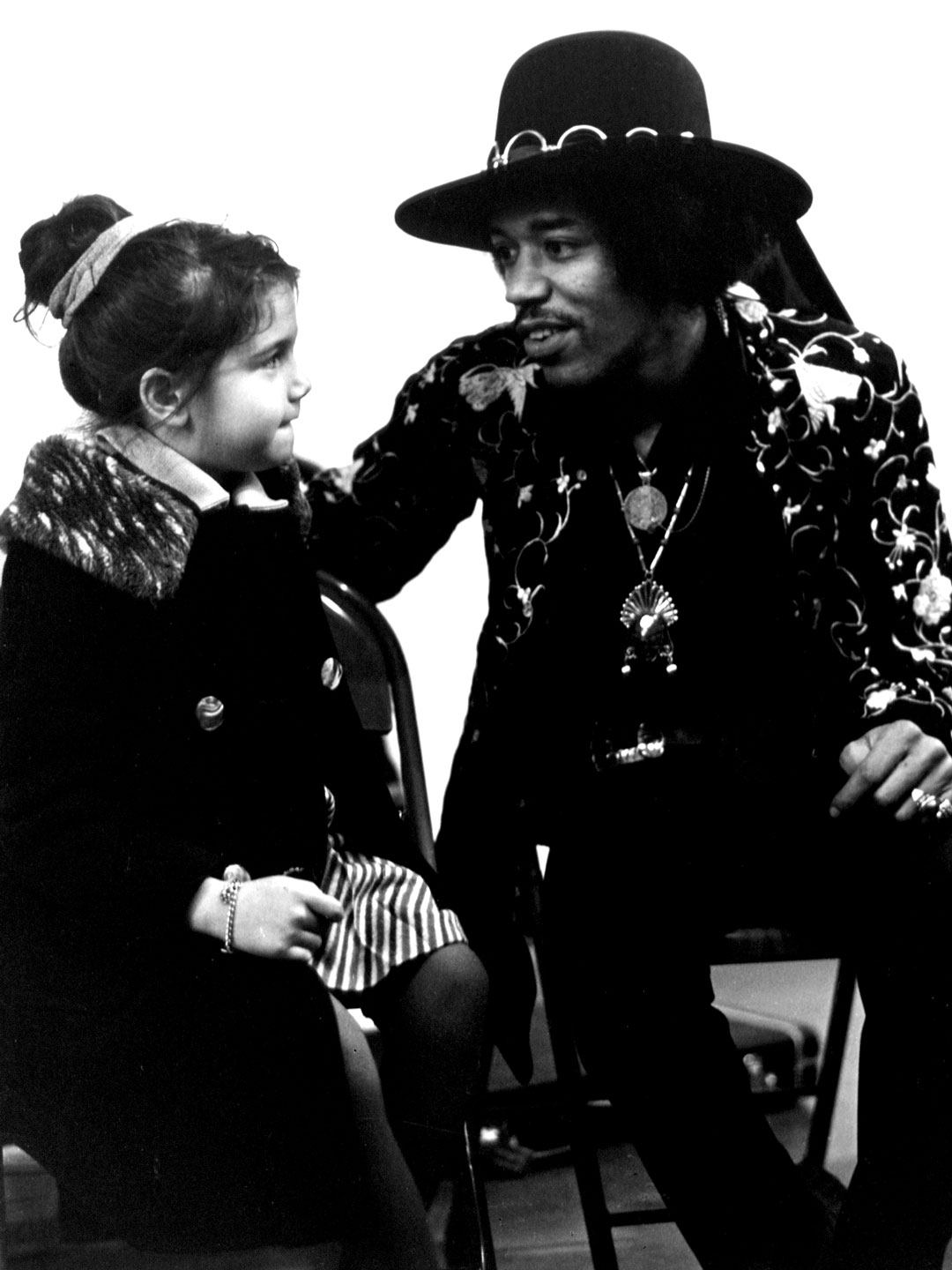 It would be good to hear your thoughts on the garments produced within the Caraeff collection with LIMITATO. Definitively modern but equally, we think, capturing Jimi's style?
Bold and colorful come to mind. Jimi's sense of style was unlike anything ever seen. He created his own fashion image using warm colors and fabrics that were unusual. These everyday garments feature that uniqueness.
What music and what musically would he appreciate today?
Jimi's musical interests were eclectic. He played several instruments and his music incorporated many genres. He was a trendsetter. That being said, I think he would dig a wide variety of today's artists and music from Rock, to Neo Soul, to Hip-Hop, to R&B. I think he'd also enjoy hearing artists who he's inspired. After all, he was a believer that imitation is the highest form of flattery.
Finally, who was Jimi to you. What does he/did he represent to you personally as his little sister?
Jimi was love. He shared it freely. That's what he represented to me then and now. That kind of power never dies.