2022.10.06
We sat down with Geoffrey Moore
It
's not everyday you get the chance to talk to the son of a legend. One of the most recognisable faces on the big screen and perhaps, in the eyes of many, the best version of the UK's most famous secret agent.
Sir Roger Moore simply had the X factor. A twinkle in those piercing blue eyes that wooed many on and off the screen. Here we speak to his beloved son Geoffrey Moore, a man who stands proud in his own right as a true entrepreneur and who also shares more than just twinkle of his father's famous looks, charisma and charm.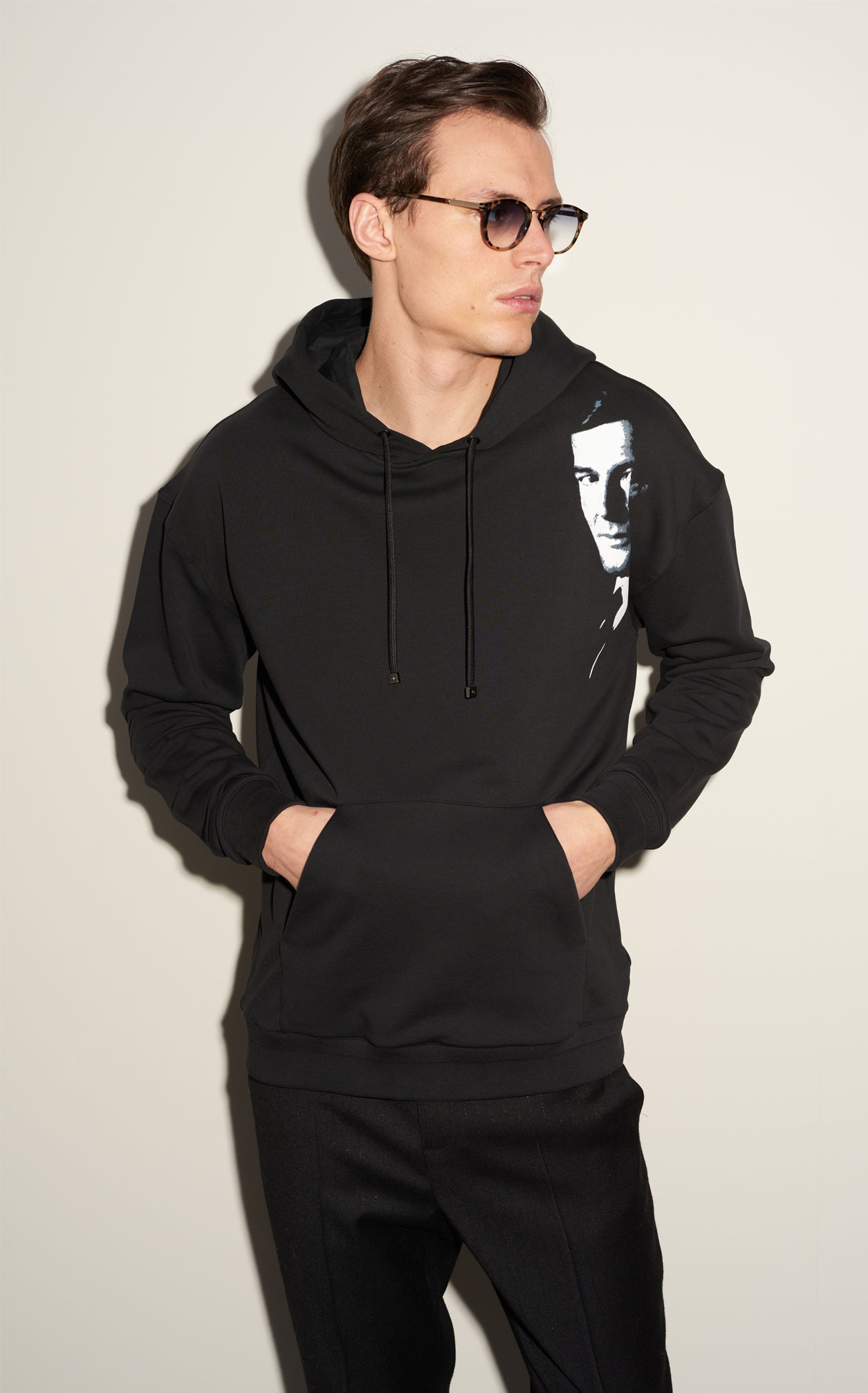 Shop the look (1)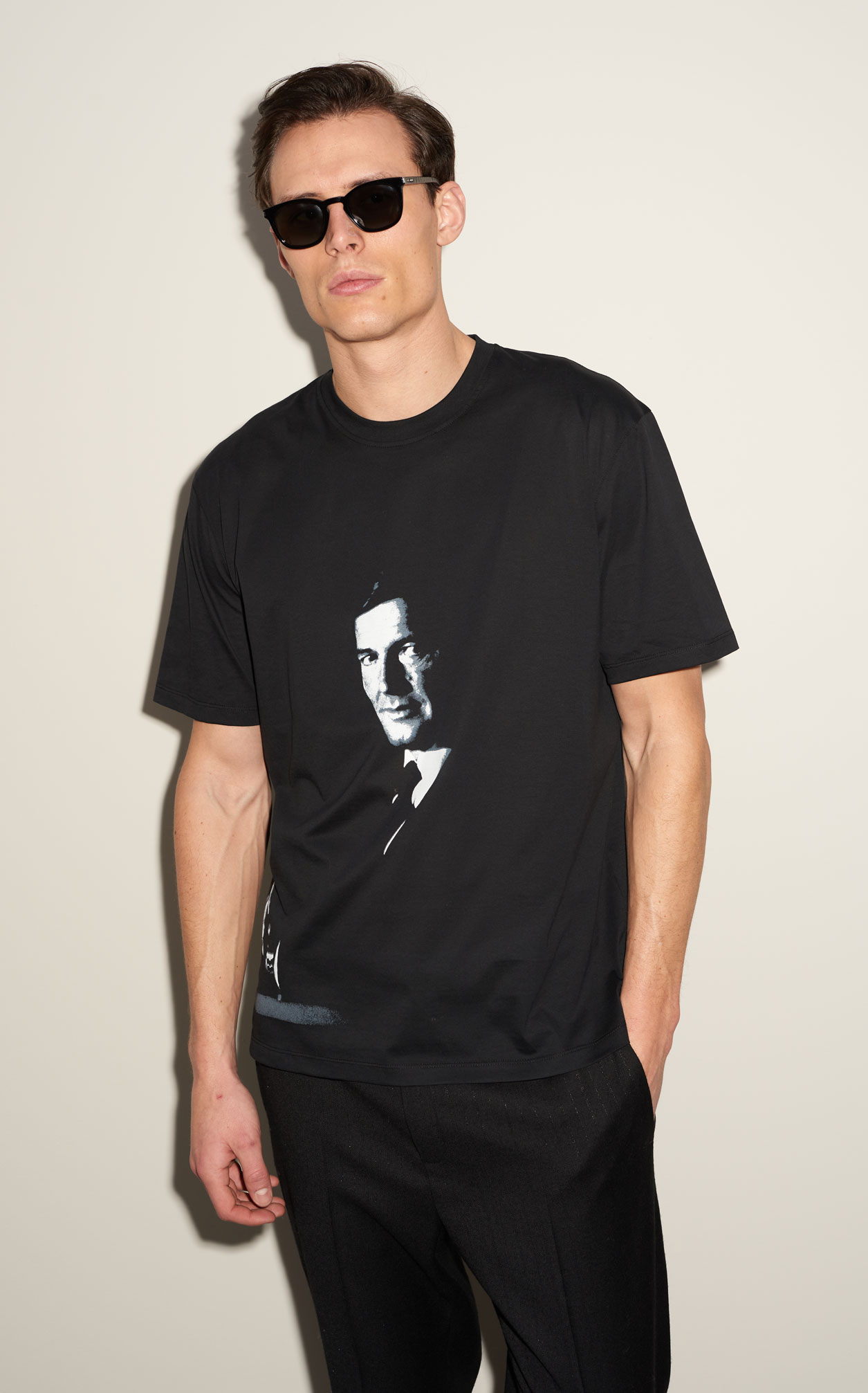 Shop the look (1)
Can you describe what your childhood was like?
It was wonderful. I had loving parents, both of whom met on a film. My father was very down to earth and had a good beacon of measure and decency and humble handling fame. Due to my father's profession he was often on location, so when we were unable to travel with my parents, it was my grand parents from my father's side who would home sit us, so you could say our upbringing was down to earth and guided by two different generations. "Never leave any food on your plate young man or else it will be served for breakfast," as my grandmother used to say at dinner and my loving grandfather, who was a policeman enforced me in doing so. I always finished my food.
Today's spotlight is very intense, but did it feel like that for you as well at that time?
To a certain degree yes, though the difference with today is the access to exposure due to social media etc… which has created a new generation of fans taking the perception of fame to a whole new level. For example, back in my day growing up with Roger, the paparazzi would ask if they could take a picture beforehand. The invasion of privacy was always there, but not as affected as it is today.
He had captured the lothario position well, or rather the sexy English agent via his role as Simon Templar in The Saint, so he was quids in as Bond, is that how it went, or was it far more complex?
Because of Roger's personality and the character he played as Simon Templar, this gave the creators of the Bond franchise a fresh new start and approach to a slightly different James Bond. In the Sixties, women did not really have equal billing and that slowly became apparent in the Seventies, where it became less chauvinistic towards women on screen, paving the way for the likes of Roger's portrayal and execution of Bond. Connery's portrayal of Bond was more in keeping and true to Ian Fleming's novels. A ruthless spy who did not think twice about killing, whereas Roger's Bond would rather avoid it. Of course they both shared the same enthusiasm with the ladies in the role of course. When asked, "Do you do all of your own stunts"? Roger answered" No. but I do all of the love scenes."
@ iconic Images / Terry o`Neill 2022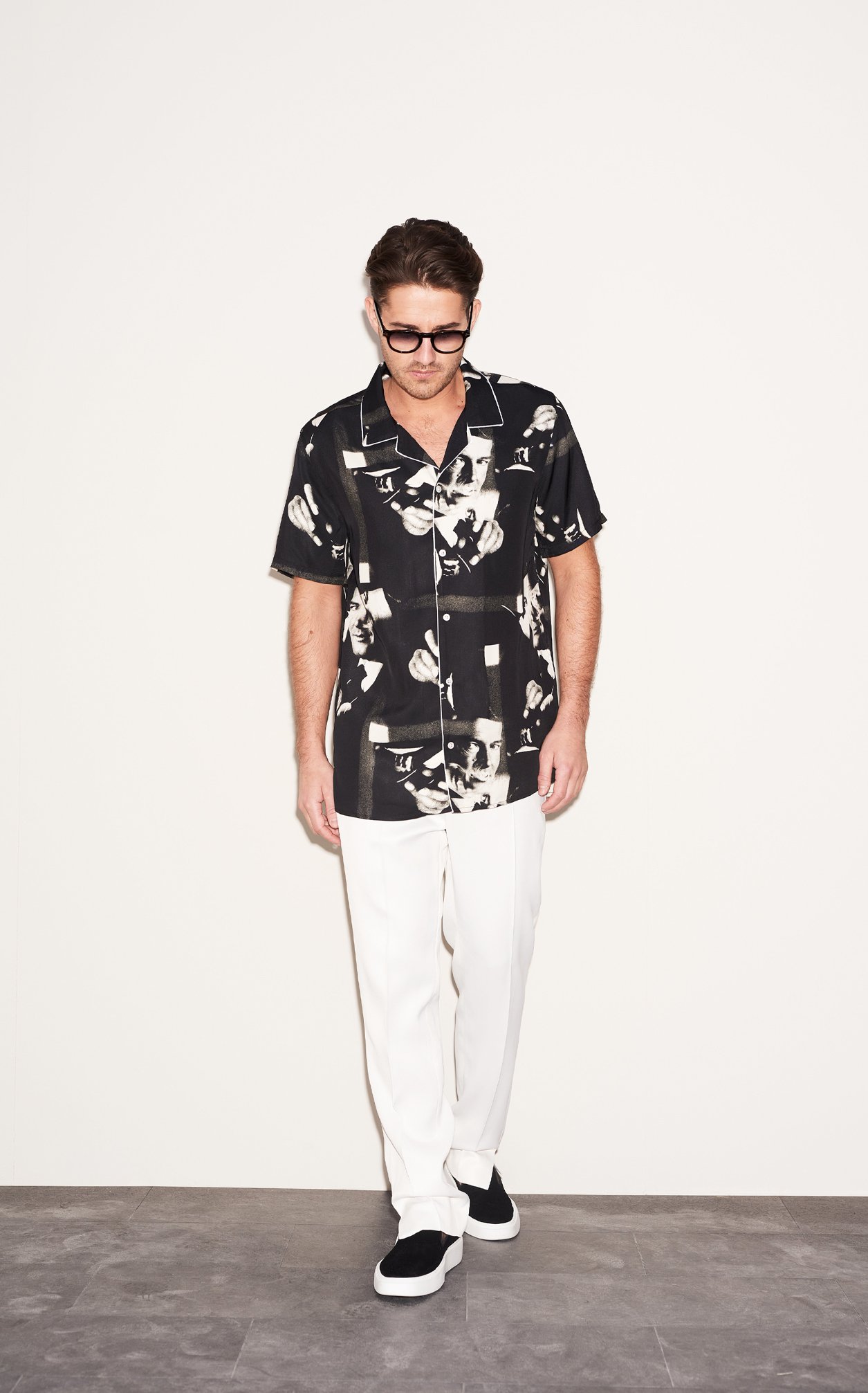 Shop the look (1)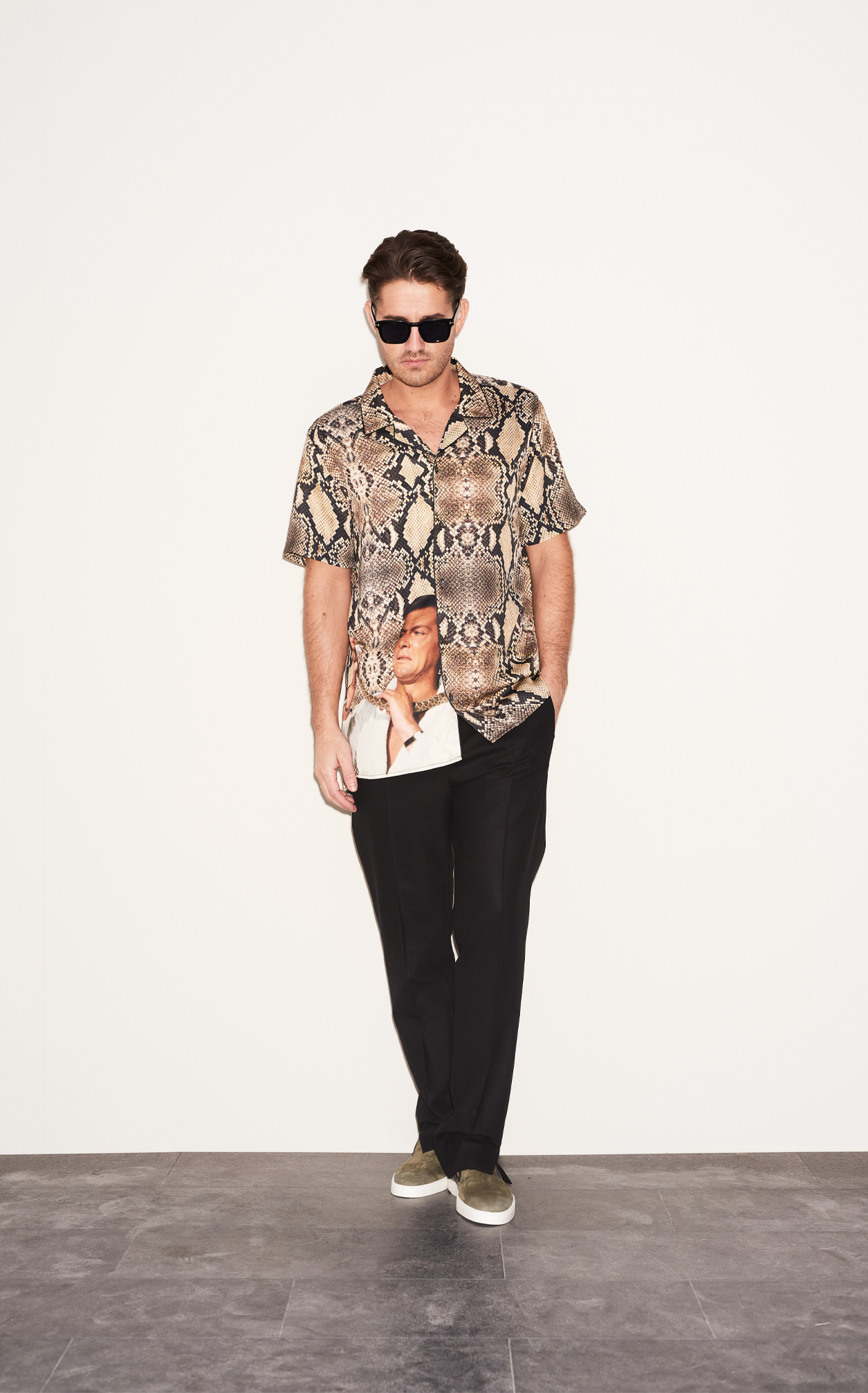 Shop the look (1)
Geoffrey, thank you for speaking with us today. How are you?
I'm very well thank you. I hope you are well?
All good here thank you. Where are you right now and what is life like for you at the moment with current projects etc…?
I am based in Switzerland and travel quite a bit. I will be releasing this Fall my music album "Photograph" under the name of Jaffa Moore which I wrote, produced and performed on. I am also developing of all things a theme park in Hungary and work closely with Origo film Studios outside Budapest, which has housed quite a few films throughout the years including Atomic Blonde, Blade Runner 2049, World War Z, A Good Day to Die Hard, Tinker Tailor Soldier Spy and Dune to name a few.
So tell us, what was life like being the son of 007. Are your memories all good or did you suffer any negativity because of your father being famous?
Being the son of James Bond proved to be very interesting and different to say the least. We couldn't go anywhere without being kindly hounded by fans. I was schooled in the UK, Los Angeles, on location in South Africa, Malta, Greece and Switzerland. We did a great deal of moving around. Looking back, there was no real negativity being the son of someone famous, especially if you took that profession with a pinch of salt. One has to be so lucky becoming a movie star. Granted you have to create the opportunity of luck in a very small film community worldwide and considering how grounded my father was, it would be a crime to complain. Whereas some children of famous parents whom I know, did not have it as easy or as good as me, so this question, depending on who it is you are asking, might be a very different response.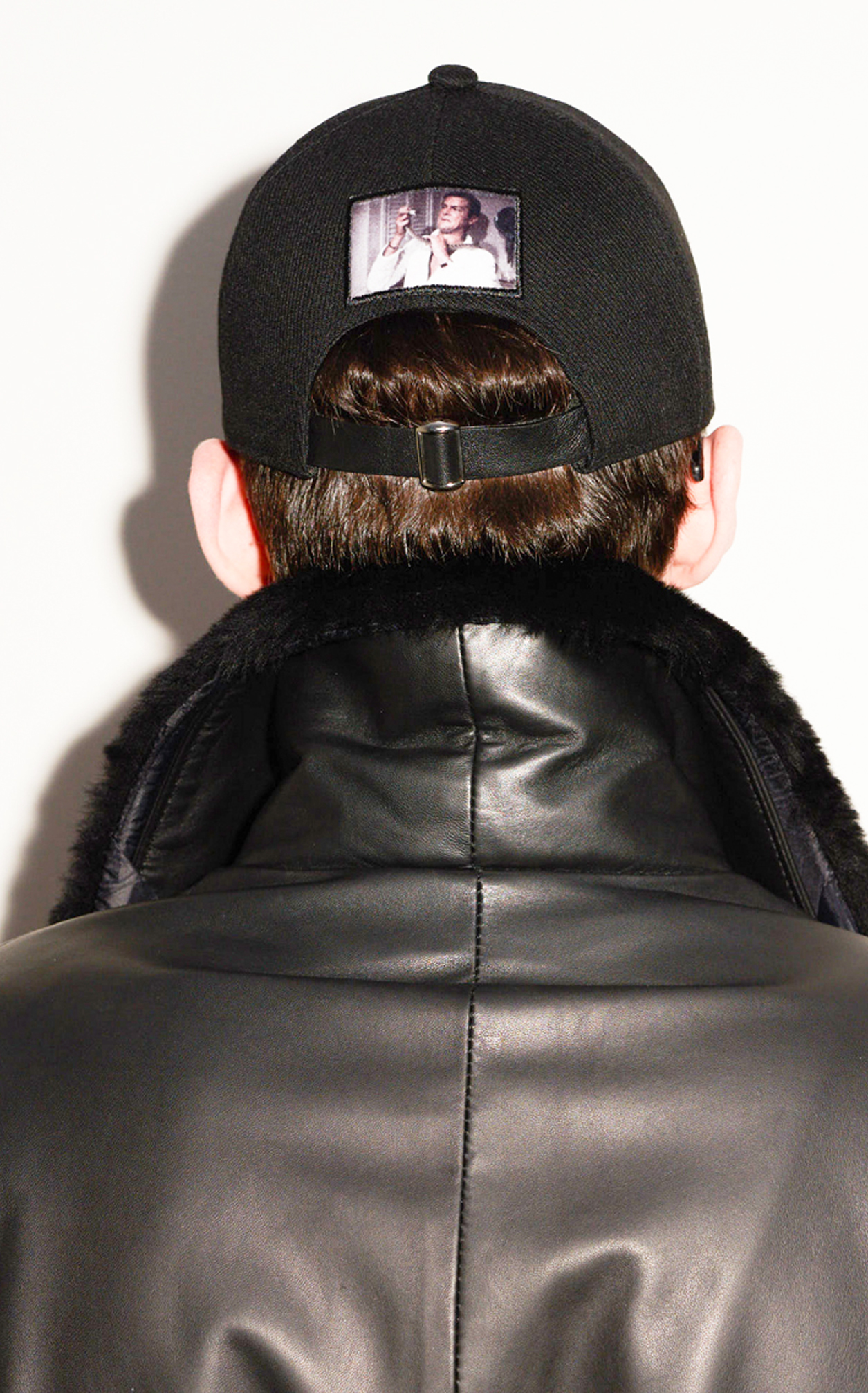 Shop the look (1)
Following in the footsteps of Sir Sean Connery would normally be a disaster waiting to happen, but on the contrary, your father became many people's favourite Bond (including mine). What was it that made your father such a successful Bond?
His natural understanding of humour made the films more family viewing. He could take a scene and know how to play around the room to add humour and charm to it. His interpretation to the role added a sense of quip and was befitting and in doing so, created more of an Indiana Jones approach to the character. He is my favourite as well or could that be due to the fact we were too young to grow up with Sean Connery as Bond? Looking back and revisiting the franchise, both Sean and Roger were terrific as Bonds. Having said that, I'd get a clip around the ear hole if I said otherwise. Only kidding, Roger had a kindred soul, which I believe came across on screen recognised by so many worldwide.
What is your favourite Bond film and why? Do you have any standout memories of sets or actors?
I loved "Live and let die". It was Roger's first Bond and a challenge to both the writer and producers of the franchise and for him entering a new era of Bond set in a different world, not easy. The character and storyline had to be adventurous. The film was so topical of the time and due to the Black Panther movement, that was the reason why they chose a black character to play the villain. George Martin's score was masterful as far as soundtracks go. I know my fathers' favourite was "The Spy Who Loved Me" which I have to say was a beautiful film as was the opening title song "Nobody Does it Better". Word for word.
Tell us about you career. I suppose you used to tell people that your dad was James Bond? Did you want to follow his lead? Paint us a picture of your journey…
I truly never told anyone at school who my dad was. It wouldn't have helped and I got to know who my real friends were. I would have loved to have played James Bond. Think of all the clothes and gadgets I would have got to keep. I worked on a couple of his films and got to know his fellow thespians. One of them being Christopher Walken who was such a nice guy to hang out with and great to work with as well. Being the son of an actor does not necessarily mean one should become one. It is never easy following in the steps of a father, let alone one being as world famous as he was. My wife Loulou and I, producing two wonderful children, is the best career path I ever chose.
Sir Roger Moore is a stand out part of LIMITATO'S world, what do you think of the products and how your father's legacy is both celebrated and presented through our premium apparel?
I believe the products of Limitato's world presented through your premium apparel is so in keeping with Roger, great quality and material, soft and great looking to wear. Great stuff! If this were not the case, we certainly would not be having this fun interview.