2021.05.21
An image can carry so much power
An image can carry so much power. They can take us way beyond the realms of human impact or reaction and into the boardrooms of corporations, the lifestyles of global communities and even the power sources of brands.
In 2017, the US Fox network was sued for $30 million for allegedly using images of Muhammad Ali having not asked or paid for the privilege. An icon captured through a lens, proving its own power and weight in value.
The above highlights the importance of licensing, which is at the very heart of the LIMITATO brand and perhaps the most important element to us achieving and realising our collections season-on-season. This factor, behind the scenes, is perhaps the lifeblood of what we do and what makes us tick - we are after all not just another T-shirt brand carrying logos. This is the Wearable Art movement.
It is with this very much in mind that we are delighted to showcase our latest collection featuring the 'Louisville Lip' himself courtesy of our partnership with Iconic Images and Authentic Brands Group.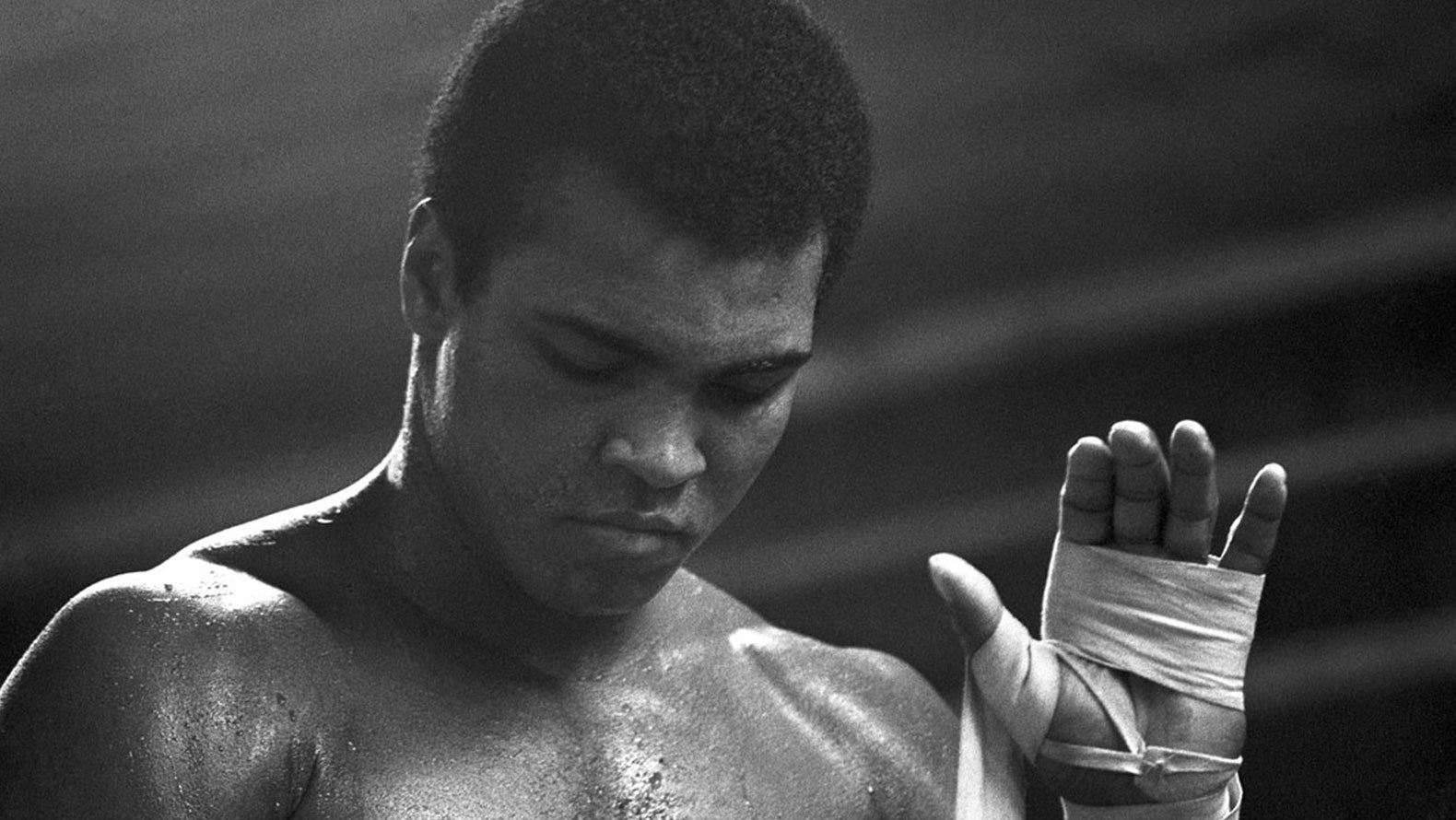 Shop the look (1)
Poignant images of Ali are recognised the world over. Good looking, funny, charming and more than anything, determined to follow his own righteous path. The true mark of the man is clear considering we remember his voice and his stature as opposed to his remarkable ability in the ring. 
We are excited to have our first 'Ali' collection showcasing images captured by the legendary genius of photographers Terry O'Neill and Michael Brennan. These still moments in time have been carefully selected and presented to allow those on the outside and those that buy and wear our product a window into the world of our subjects. 
Famed for his patter and remarkable in every way, Ali could never be matched inside or outside the ring. He crushed opponents verbally and physically and was the ultimate sporting icon. However, listen to all those who came into contact with him, even those at the end of his tongue or fists and they all say one thing...Ali was truly the GREATEST.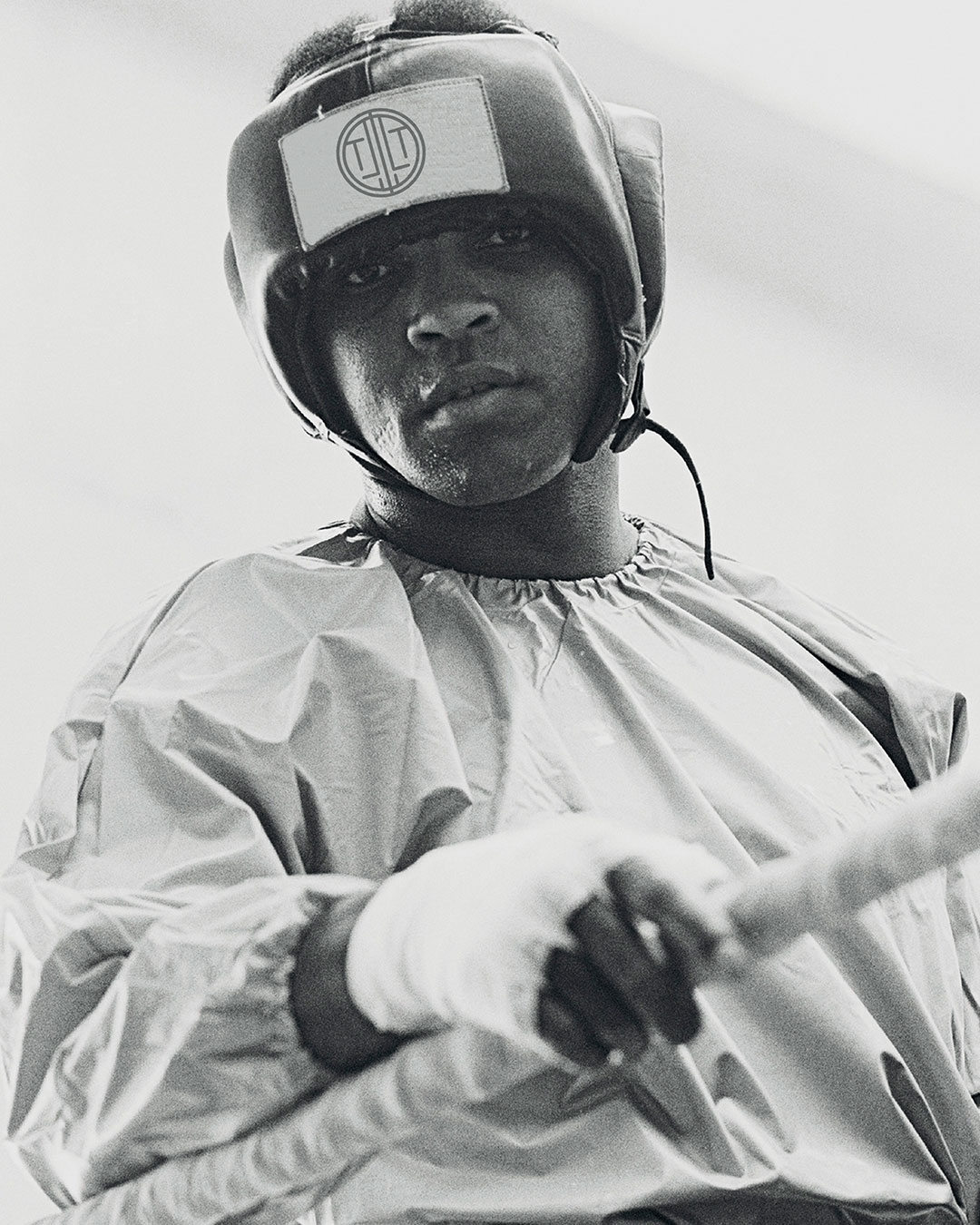 Shop the look (1)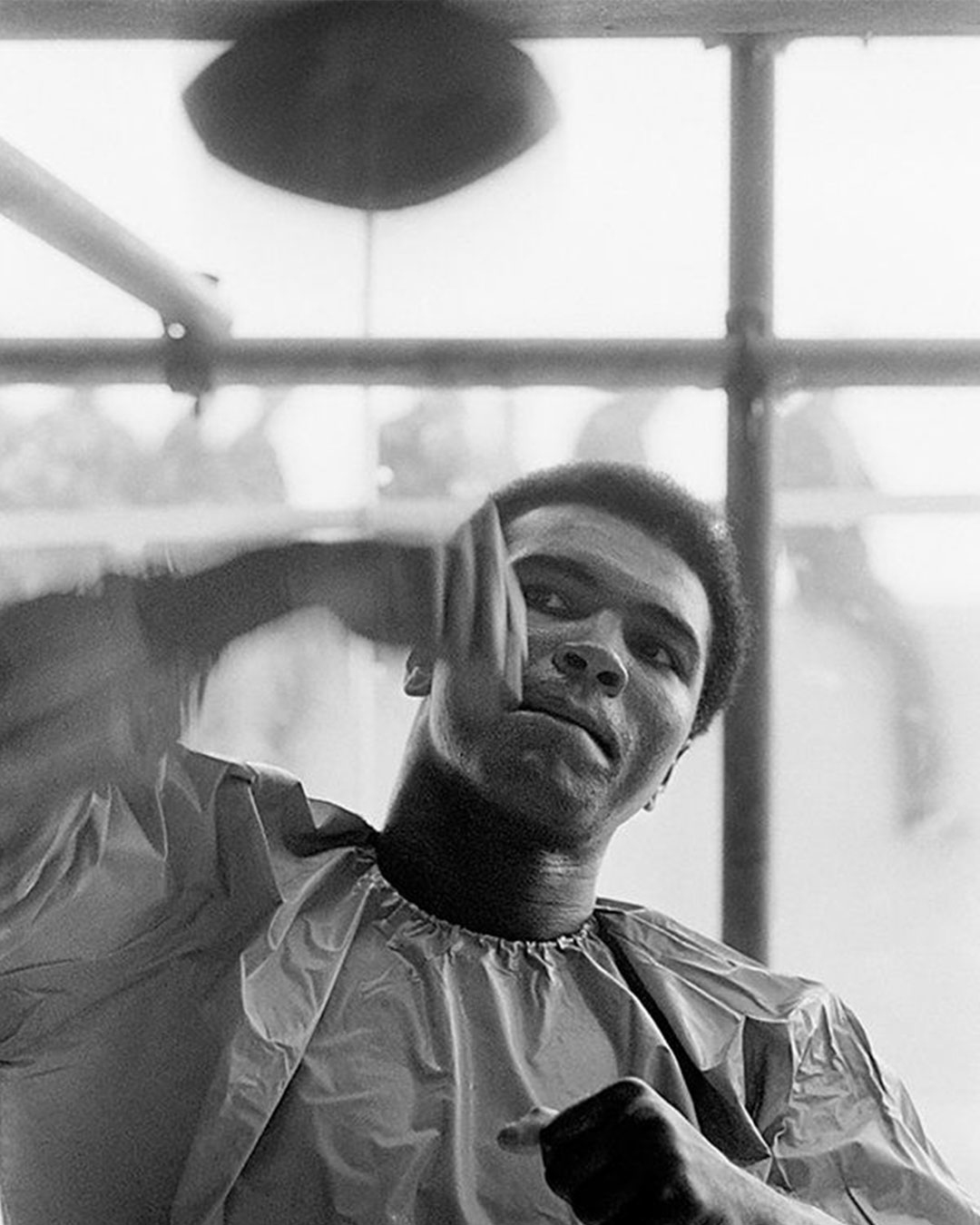 Shop the look (3)
In July 1972,  Terry O'Neill flew to Dublin where Ali was training for a fight against Alvin Lewis set for 19th July at Croke Park. It was Ali's first visit to Dublin, and it was a fight he'd win by technical knockout. Days before the event, he allowed O'Neill into the training centre.
"Along with taking photographs, I was also doing some interviews for the papers"  O'Neill remembered in 2016. "When I started to talk to him and ask him questions for the interview, that's when he blew up! He swore and said 'Are you writing a book on me? And his brother, who was there, said, 'No, he's just asking really interesting questions' because I was asking what type of music he liked and what books he read. Ali got suspicious because no-one ever asked him those types of questions before."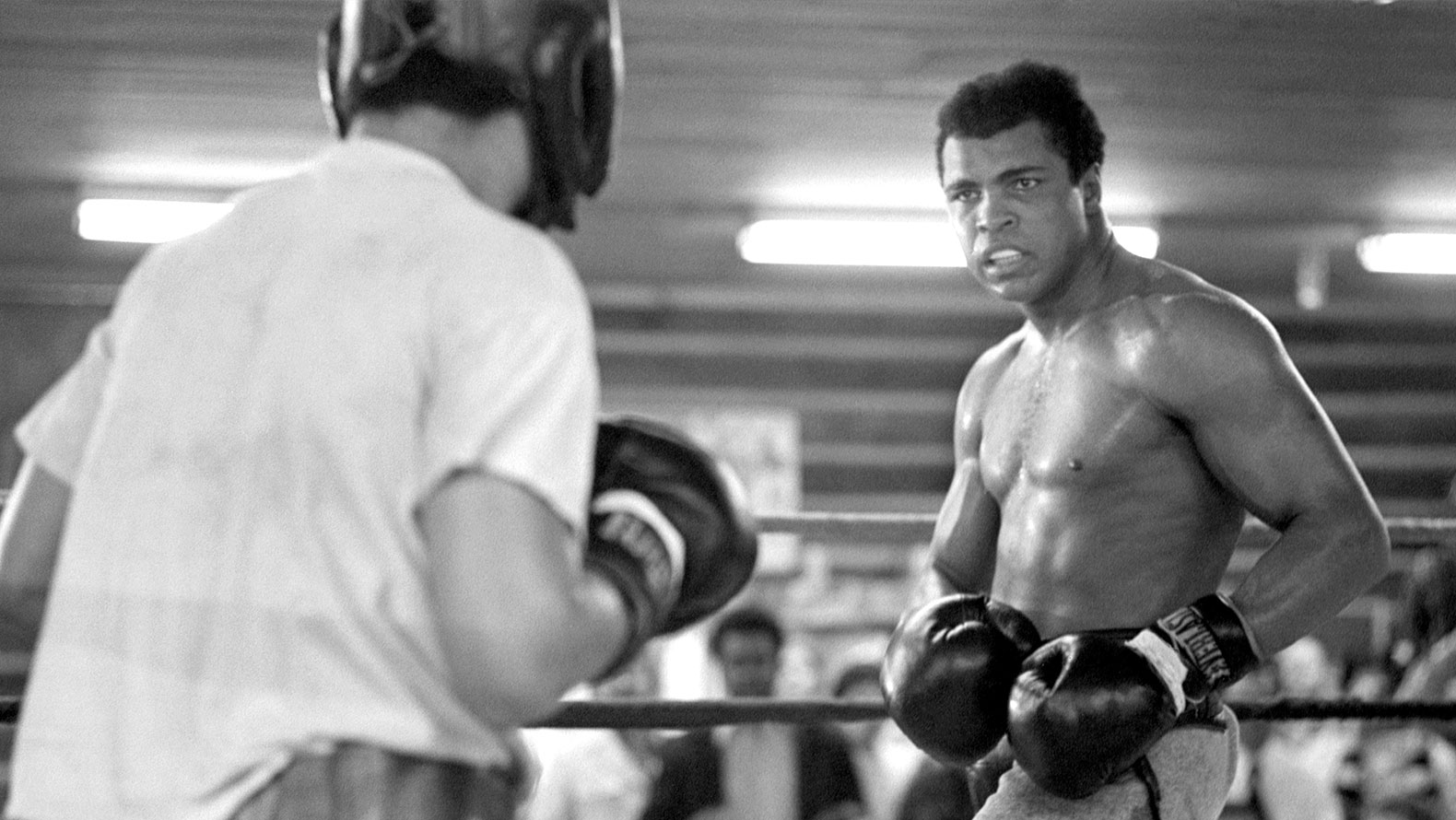 Shop the look (1)
Award-winning photographer Brennan was new to New York City, having only arrived a few years prior, when he found himself at a press conference at the start of 1974. Two of the greatest fighters who ever entered a ring, Muhammad Ali and Joe Frazier, were there to announce their upcoming battle at Madison Square Garden.
"There was one moment – a split second – I will never forget. I was at the training camp and there was a television crew shooting on the same day. At that moment, the TV cameraman flooded the scene with a direct, searing bright piercing light. Ali, never one to ignore a camera whether still or moving, slowly raised his head and looked straight into the television lens over my left shoulder and I captured it - the exhausted, sweaty head shot has always been pretty much a stereotype, but this was Muhammad Ali, arguably the most recognised face in the world.
"Years later, I showed Ali the picture I had taken. He traced his right index finger over the sweat beads in the photograph and mumbled "all them years, all them years of hard work."
Brennan's portraits at Deer Lake and at the fights would go on to be some of the most defining images of Ali in the 1970s and his 1977 portrait resides in the permanent collection of the Smithsonian's National Portrait Gallery.
The Ali collection will be released on the 27th of May at 7pm CET. Don't miss out…