2022.08.03
A Conversation with Chad McQueen
As a brand specialising in the world of fine art and photography, our paths often cross, or collide with some of the most famous names on the planet and their wider families. The man below is no exception….
A celebrity in his own right and a face that many recognise in Hollywood, Chad McQueen has the name. As you may have guessed or gathered his father is the late, great Steve McQueen, arguably one of the greatest ever film stars to have graced the big screen and most certainly in the top ten.
Here we speak to Chad about his own memories of his monumentally famous father around the backdrop of the imagery captured by our long-term collaborator Terry O'Neill via London-based Iconic Images.
Chad, firstly, thank you for answering the below questions for us. We are privileged to be speaking with you about your father.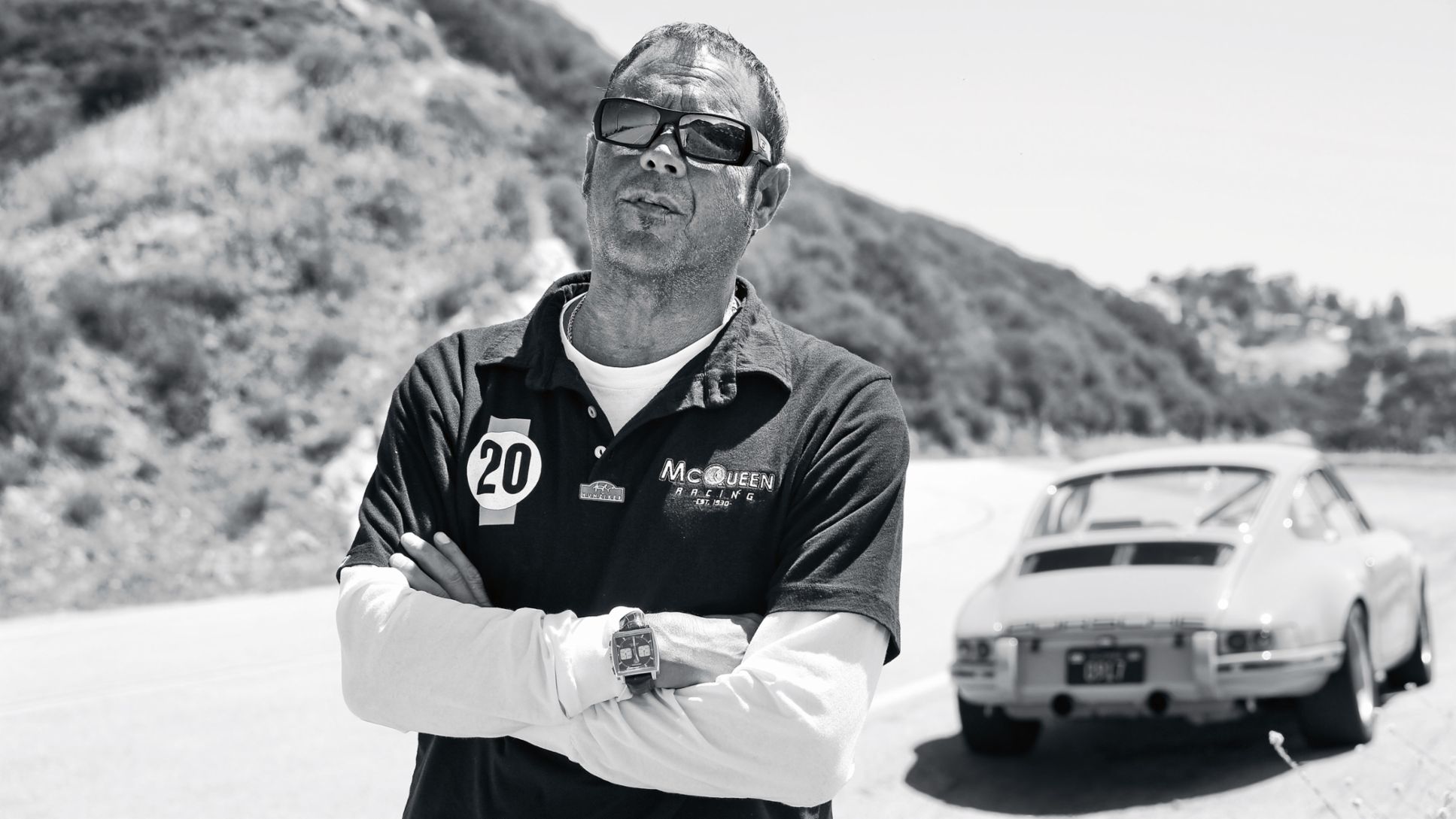 I suppose the obvious question to start with is what is like to have the surname McQueen?
Honestly, I can only answer with the word 'Unforgettable'
Your father is one of the most famous screen icons of all time. Has it ever really hit you, or dawned on you as it would someone from a 'non-celebrity' background?
Yes of course.
Can we ask what your father was like as a family man. What are your memories of him and are they true to the stories in the media?
He was a one of a kind father, amazing in many ways. My dad came from a troubled childhood with no parents himself, so he really made sure that I was looked after and that there was a focus on me. He would take me with him everywhere he went, whether that was when he was filming or racing, I was always by his side. He was my best friend in many ways.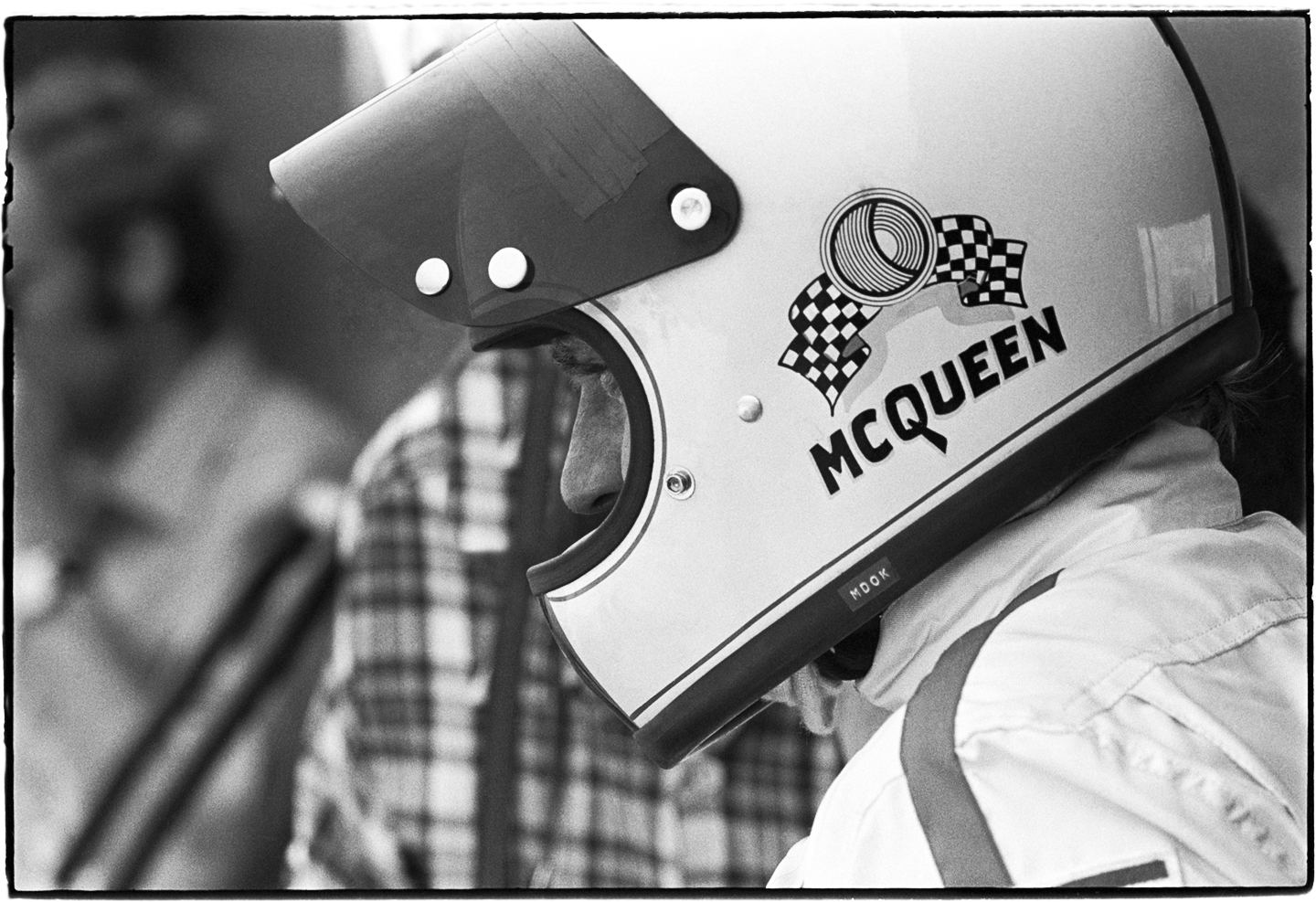 What is the most memorable thing about your father and do you remember being around other famous names as a child - friends of his. If so who?
The most memorable thing I remember is seeing how happy he was when I won the world mini Grand Prix at 12 years old. I do also remember many famous names being around him when I was young, but that's perhaps best kept private.
And your favourite film of his and why?
I love every single one of my dad's films and there are so many iconic movies, but I have to say Le Mans because I was there during filming and that's what really got me into racing too.
He was known for his piercing blue eyes and blond hair, do you have a favourite image of him?
My favourite image of my dad is one that I have of him while he was shooting The Sand Pebbles, which also starred Sir Richard Attenborough.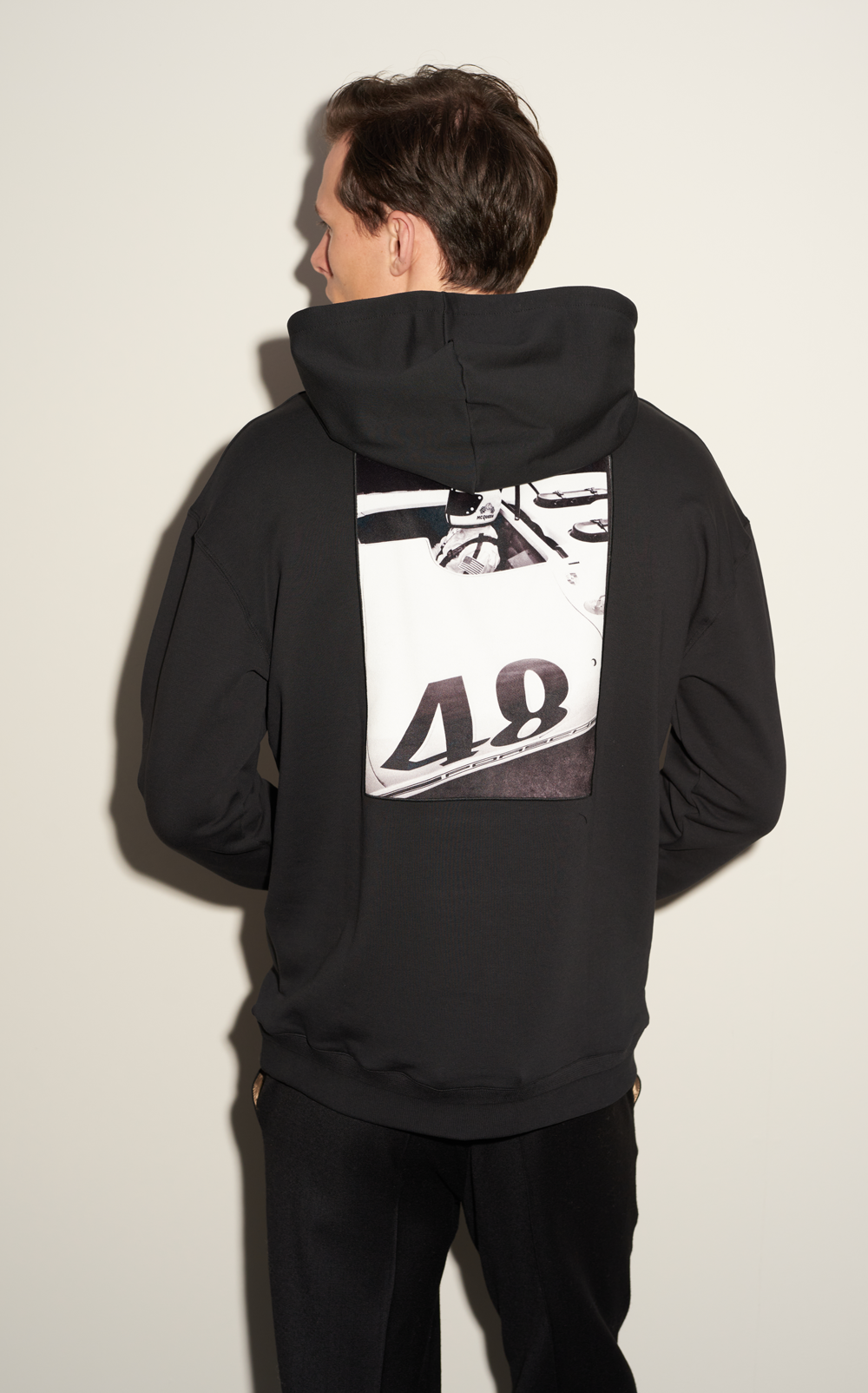 Shop the look (1)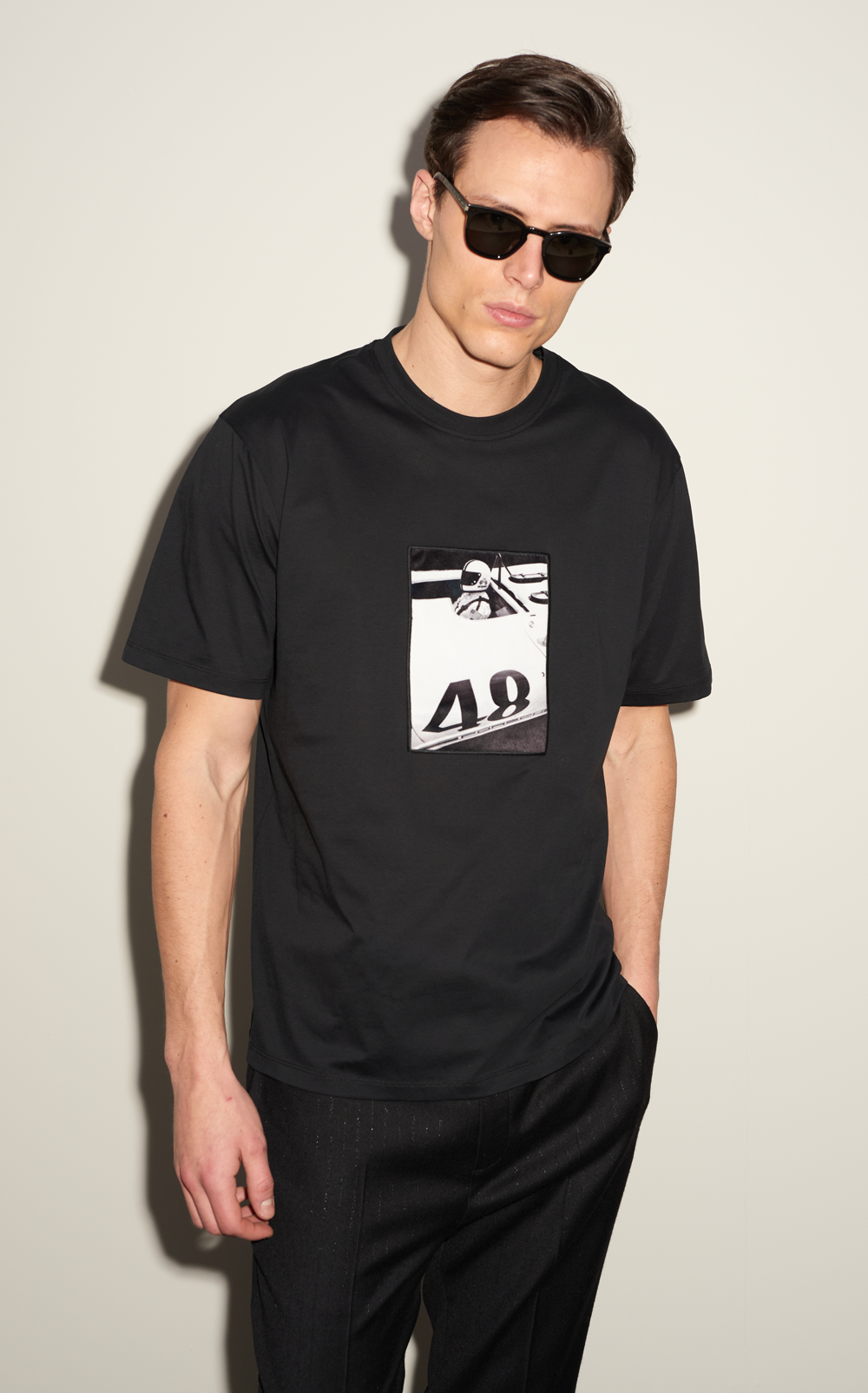 Shop the look (1)
Many fashion brands today use imagery of Steve McQueen as an inspiration for their 'looks' and designs. Was he and are you aware of how stylish he was and still is?
Yes, of course, I think my father's style will serve to be an inspiration for many to come. It's of an immensely cool era and the look he had is a classic one that perhaps gets a twist and tweak by new generations, but inevitably it's still much loved for its origins.
Can you tell us what you are doing now in the professional world?
Well, I am fully retired from acting/ racing. I am fortunate enough to still play around with my dad's cars and motorcycles everyday, with the help of my kids Chase and Madison. Im very into social media and sharing stuff that people have never seen of my dad. I'm also growing my brand Chad McQueen Racing and keeping my dad's legacy alive the way he would want it.
And in terms of LIMITATO. Are you aware of the brand and the Wearable Fine Art Movement?
Yes I am very aware of LIMITATO and the wearable fine art movement. I thinks it's fantastic to see these beautiful images presented in such a premium and stylish way. I must say I am very pleased with what you guys are doing.
How do you feel about premium and carefully curated images of your father being utilised on menswear luxury fashion products?
Honestly, I think it's great and keeps his name/ image alive for generations to come and I guess with time it creates more intrigue too.